When it comes to swimsuits, moms bring a lot of demands to the dressing room.
We want a bathing suit that hides our stretch marks, mommy pooch and other parts that aren't as firm or toned as we might like them to be; provides the perfect amount of support; and also accentuates our best features.
Oh, and it needs to move with us as we chase our kids around at the community pool, beach or water park. It's a tall order—and it's no wonder most of us would rather be doing, well, literally anything other than trying on bathing suits.
#1 Iyasson Black See Through One-piece Swimsuit With Asymmetrical Neckline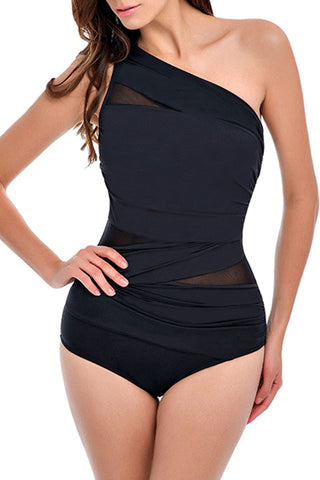 Best for: Everyone
Provides full coverage with flare
Iyasson Black See Through One-piece Swimsuit With Asymmetrical Neckline provides full coverage in the front and a fun one shoulder feature in the back. It's available in solid black options, and 3 size-M/L/XL.
#2 Women's Tankini Two Pieces Bathing Suit Halter Ruched Top and Bottom Swimsuit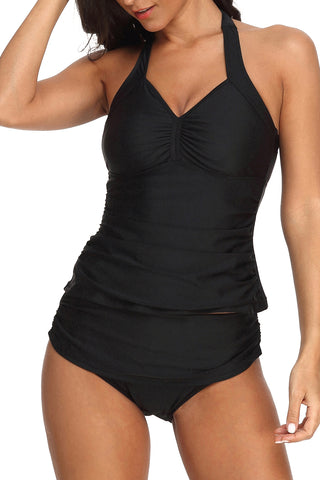 Best for: Everyone
Accentuates the back; downplays smaller torsos
People particularly loved the ruching—always a flattering component of bathing suits on a variety of figures and the suit is true to size. Two piece swimwear has classic coverage,shows curves, not see-through.The tankini body has ruching to compliment your shape.Tankini top has adjustable halter straps and removable soft cups for support and lifting, accentuates curves,front panel with tummy-control lining.
#3 Iyasson Black See Through High-neck One-piece Swimsuit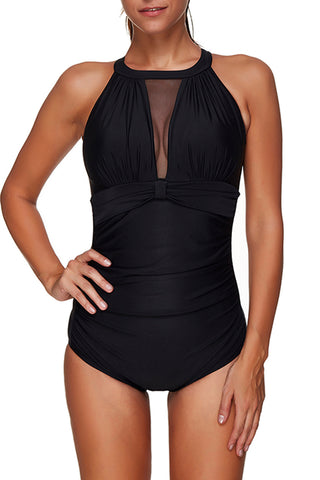 Best for: All figures
Accentuates bust; downplays waist
This swimsuit has collected a bit of an internet cult following for being flattering on several body types, and we found that reputation to be well-deserved. On both petite and larger bodies, the ruching down the bodice plus the mesh peekaboo at the bust provides just the right amount of flirtiness while still being totally family appropriate.
#4 Iyasson Cross Design One-piece Swimsuit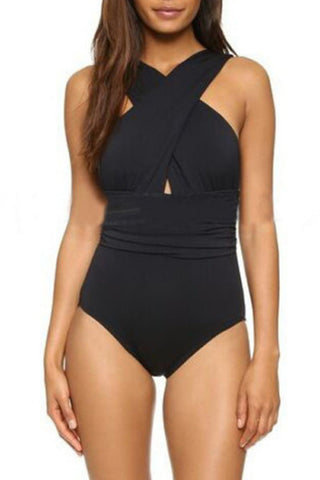 Best for: All figures
Accentuates curves; downplays smaller chests (best for small and medium chests)
Some friends preferred this bathing suit crossed at the back rather than at the front, while others with larger chests didn't always like the fit of the cups. "Not for big boobs, but the rest fits," they said. "I'd probably take the [sewn-in] cups out, but I feel pretty comfortable."
#5 Iyasson Womens Floral Low Rise Padded Swim Dress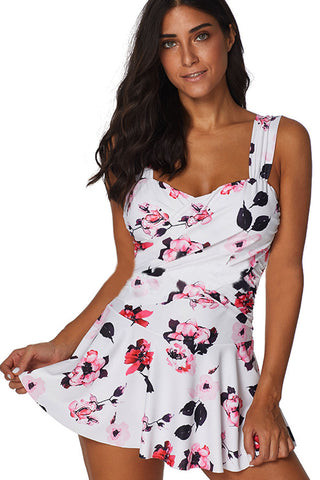 Best for: Plus size
Accentuates bust; downplays booty
I wanted to include at least a couple swim dresses in our batch, as some of my mom friends prefer them for an easy family day—you feel comfortable waiting in the snack stand or wading in the kiddie pool in these. I loved the nipped-in waist on this Skirted swimdress.
#6 Iyasson Womens Sexy V Neck Ruffled Criss Cross Shoulder Strap Triangle One-piece Swimsuit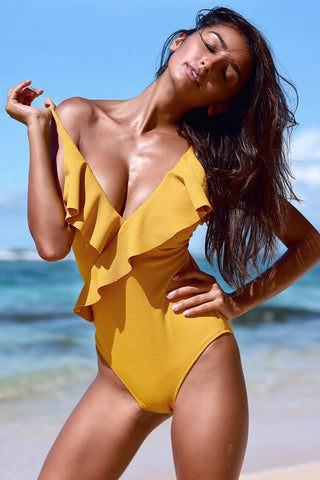 Best For: A mom looking for a flirty suit that is on trend; great for moms with small to medium busts
The Swimsuit is super cute on various sizes (from small to 2XL). We like the ribbed fabric and the ruffled neckline, and the criss-cross straps at the back make you feel secure enough that you won't feel like you're going to fall out.
#7 Halter Flower Backless One-Piece Swimsuit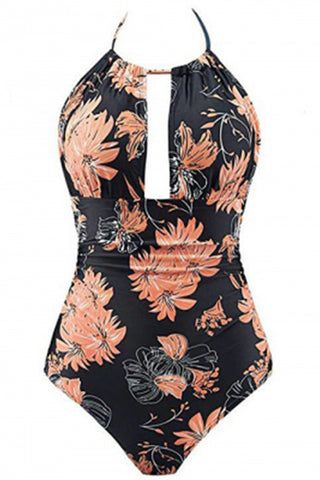 Best For: Everyone
We like the Women's One-Piece Backless Monokini suit provides a sexy peekaboo option for the cleavage, but still works on a variety of sizes (and chest sizes). The tie at the neck makes it adjustable, and there's a light amount of tummy support and ruching to make it a solid pick for the average mom bod.
#8 Iyasson Tropical Floral Printing Long-sleeves One-piece Swimsuit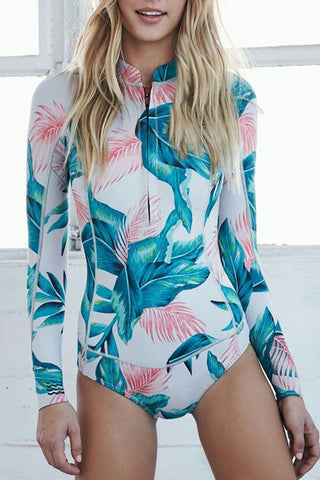 Best For: Petite moms
More moms are exploring swimsuits to help shield their skin from harmful sun rays (while minimizing sunscreen application time), and the Long-sleeves One-piece Swimsuit is a great example of a cute, yet practical option. It has a padded bra, and is quick-drying.
#9 Iyasson Womens Low Waist Padded Striped Cross Swimsuit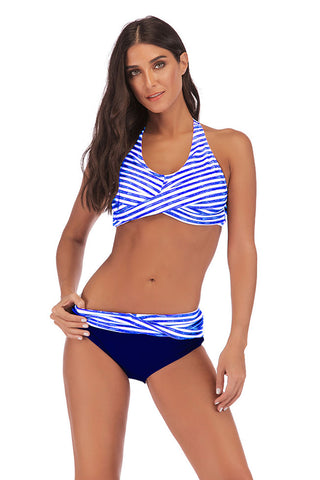 Best For: Curvy moms
The Low Waist Padded Striped Cross Swimsuit is a home run for moms who have some curves to show off. The waistband of the bottoms is wide and forgiving (it doesn't dig in like other bikini bottoms—a big complaint among fellow moms) and the halter top showcases "the girls" nicely, while keeping them firmly in place.
#10 Women Flounce Tankini Two Pieces Bathing Suit Tank Top and Boyshorts Bottom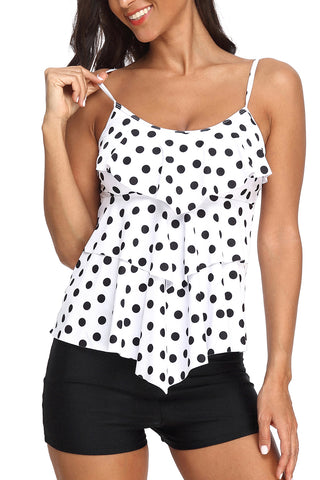 Best For: Medium to large busts
Here's another adorable shorty option. Some moms felt this two-piece swimsuit was a little "outfitty," but it was a hit with a lot of us. Moms who aren't fastidious with their bikini shaving/waxing, we see you and salute you; here's your suit. The ruffly top draws attention up to the bust line, while the shorts will accentuate your booty so well.