No matter for work, study or vacation, you need to be crazy.Living is an attitude to life, everyone is a unique art.Blue sky, white clouds, endless sea, sunshade and beach chairs, is this your beach?Do you love summer?It's full of hot and passion.The last thing you can't miss in summer is taking a trip to the beach.Swim, surf, sunbathe or barbecue with your friends.What a joy it it!If you head to beach,there is an essential item is the bikini.Are you ready for your bikini?Not yet?That's OK.We have 10 cute teen bikinis for you and your friends that follow the 2020 swimsuit trend.keep scrolling to see and pick your cute teen bikinis:
1. Girls Tie Dye Bikini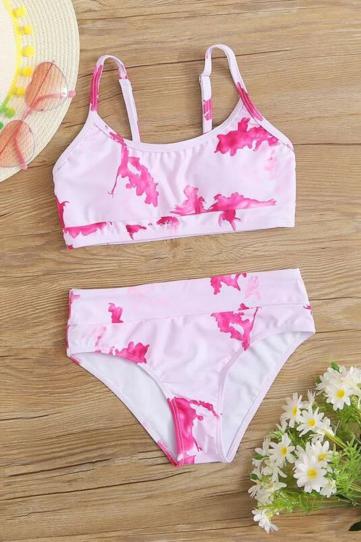 Tie-dye is thought to have come into fashion only recently.But tie-dye has long been on show.During The Spring/summer 2019 Paris Fashion Week, Dior showed tie-dyed dresses, trousers, bags and more on the runway.For London Men's Fashion Week in autumn/winter 2019, Feng Chen Wang is also using tie-dye.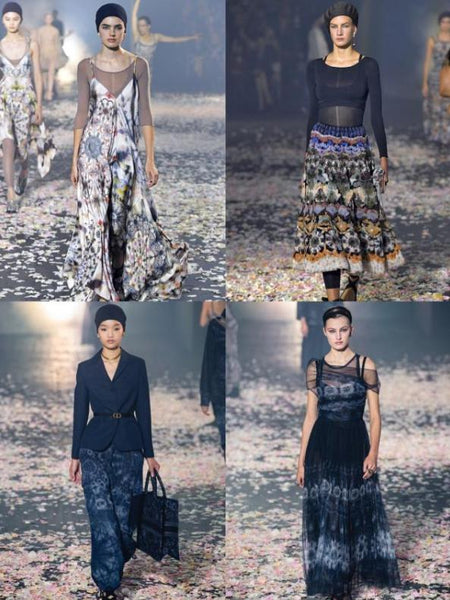 You can see how popular tie-dye is this year.Iyasson this Tie Dye bikinis come into 2 colors:Blue and Pink.Blue looks fresher and pink looks cuter.Whether it's blue or pink,they're both beautiful and unique.Just take it home!
2.Iyasson Lace-up Cinched Push Up Mermaid Bikini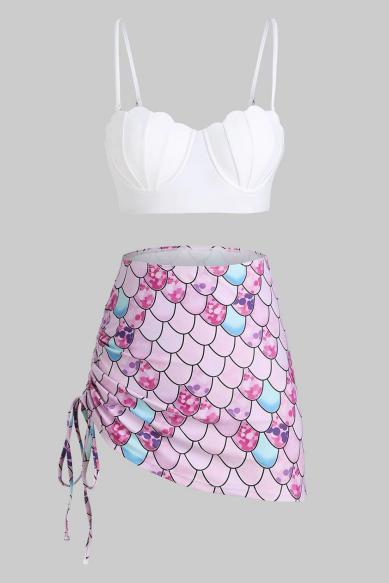 Have you ever seen a mermaid?Or have you ever watched Disney's little Mermaid?Ariel is a free little mermaid in the sea.That day, she had a whim, want to rush out of the sea, to see the wonderful land world.And she rose to the surface of the sea.She was completely vanquished when she saw the handsome prince.In order to fall in love with the prince, ariel decides to exchange her beautiful song for a pair of ordinary human legs.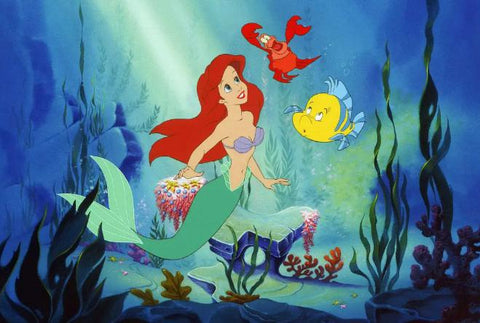 In the movie,Ariel wears a purple and green bikini.She looks so sute and beautiful.Iyasson's this Mermaid Cute Bikini comes into 2 colors:Purple and white.The Purple one looks more mysterious,and the white one looks fresher.Which one do you prefer?Skirts cover your hips and flatter your figure.So this cute teen bikini is worth a try!
3.Girls Palm Tree Print Criss Cross Bikini
When summer comes, everything is wonderful.Fashion is the cycle of countless classics.Tropical floral prints seem to be a must-have fashion item for summer.Print elements are not only gorgeous, but also the hottest trend in summer 2020.With the help of digital printing technology, new and eye-catching bright colors will be more attractive.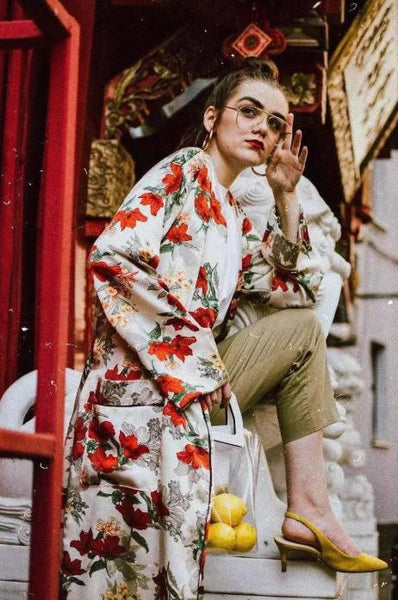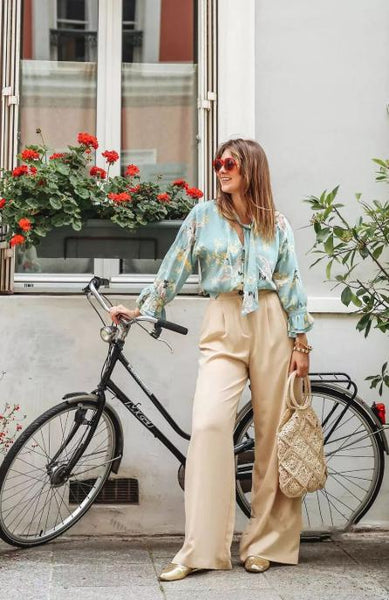 If you haven't tried this floral-print bikini before, then this lovely cute teen bikini from Iyasson should be a must.Both its color palette and pop elements cater to the trends of 2020.Pink and coconut palms collide to make the bikini look even more vibrant.It is very suitable for young girls.
4.Girls Adjustable Strap Bikini
If you don't like colorful bikinis,this solid color bikini may suit you.Although it has a bright color, this wine is more flattering to your complexion than bright red.Color trends vary from year to year.Pantone, the world's leading color forecaster, has released a New York fashion trend report on spring/summer 2019, with red and salmon as the main colors.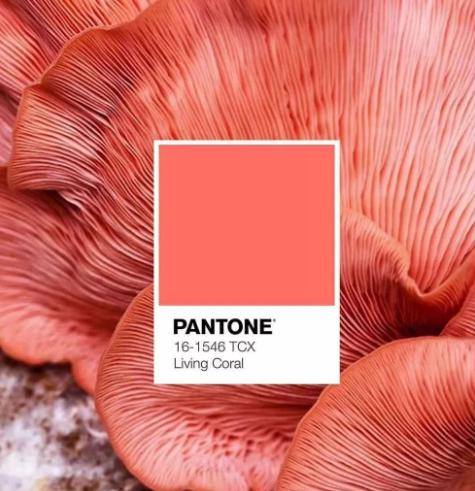 Iyasson's teen bikini is a little different from Pantone's color, but it also shows off a girl's youthful energy.If all you have in your closet is black or white bikini, this cute teen bikini is the one you should definitely get.Go ahead and choose!
5.Ditsy Floral Triangle Tie Side Bikini
What has been the most popular element in recent years?The indispensable thing is flowers.No matter how the annual trend changes, floral has its place.And this year's popular trend, it is inclined to this kind of small flower.This cute floral bikini will make you love it at first sight.Although the prints are dense, the fresh colors and simple design make it look less old-fashioned.On the contrary, this cute teen bikini will also make you look more playful.It is perfect for spring and summer.
6.Iyasson Floral Printing Tank Bikini Set
If you don't feel like your body is perfect for a bikini, then this tankini is perfect for teens who aren't in great shape.Navy doesn't look as dull as black, but it weakens your figure.Add print ornament, look to become lovely immediately.The high-necked, high-waisted design can not only beautify the figure, but also enhance the waist line.It is a sexy and cute tankini that will be indispensable to you this summer.
7.Iyasson Breezy Pink Stripe Printing Bikini
In addition to the print, there is another element that has been very popular over the years, and is enduring.That's the stripes.Traditional striped bikinis look old-fashioned and lack youthful energy,it is not suitable for teenagers.Iyasson's bikini is a girly affair.The combination of pink and white is very dreamy for girls in their teens.The ruffled edges make the bikini look less boring.Teen bodies change a lot from year to year, but this bikini is adjustable, so you can adjust it to your size.How could you miss such a cute bikini?

8.Iyasson Cactus Printing Halter Bikini
Do you love Cactus?Have you tried a bikini with a cactus print?Floral print is always hot in recent years.In addition to fruit and animal prints, the most popular is plant prints.Unlike a normal bikini, this halter bikini is more flattering for your figure.The light pink color, coupled with the green cactus foil, makes this bikini look even more lovely.If you have a good shape,try this one!
9.
Iyasson One Shoulder Ruffled Trim Bikini
If you think other bikinis are nothing new, this special one is here to stay.Iyasson one shoulder ruffled bikini is a perfect bikini you can't miss.Pink is the first color to satisfy the cute bikini you're looking for.The combination of stripes and prints is in line with the trend for 2020.Instead of a regular bikini, the one-piece shoulder is designed to show off the line of your shoulder and neck.The ruffled add glamour to the bikini.The adjustable waist allows you to relax your original size.Think about whether your wardrobe should be updated?
10.High Leg Gingham Knotted Brazilian Thong Bikini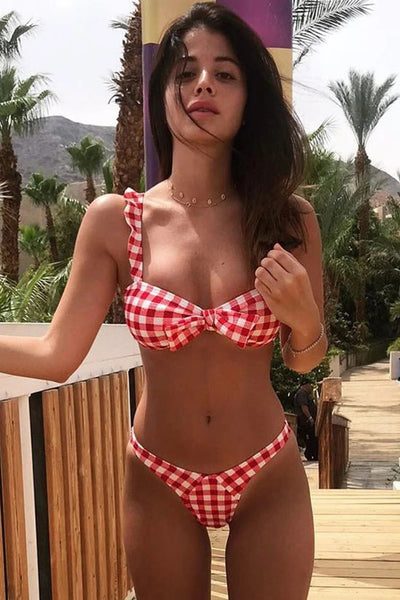 Plaid element is not this year begin popular, arrive from a long time ago now however, its popularity index rises steadily all the time, the heat about plaid pattern is still high this year, and the plaid pattern this year returned a lot of pure and fresh and bright-coloured colour, let whole summer become very energetic.If you want to be cute and retro at the same time, this pink and red checked bikini is for you.
Conclusion
There are so many cute teen bikinis. Which one do you like best?Besides cute teen bikinis, we have many other styles of swimsuits for you and your famiy.Iyasson offers you the most stylish bikinis at the best prices.So, you can buy with confidence.In the homepage of the website, we also provide you with the discount code if your order exceeds $25.99.Iyasson welcomes you!
🌼🌼🌼🌼🌼
You get a 22 percent off discount code for forwarding a comment.
After receiving the product, leave a comment.You get a $5 gift card.
You can use it for your family,friends and yourself.
This activity is valid for a long time, please contact us by email or IG
(iyasson_official) for collection.