Much like high-waisted jeans, high-waisted swimwear is actually the best! From strappy details to revealing cutouts, you'll feel super confident and oh-so comfy wearing these bikinis, whether you're lucky enough to have a backyard pool or you're just tanning (with sunscreen, plz) on your balcony at home. Being quarantined has definitely forced us to get creative, so who says you need a beach to sport a cute swimsuit? While social distancing, you can still wear these high-waisted 'kinis around your house, catch some sunlight through the window, or lay out in your yard.
No matter your sitch, the weather has definitely been hot so feel free to use this bikini inspo to distract yourself—even just for a little bit) from the state of the world. And while some beaches may be open, keep the safety protocols in mind and wear a mask and make sure it's secluded. Here, 10 cute high-waisted bikinis that'll make you wish it was summer already. And if you want even more swim pieces to look at, click for a rundown of all the types of swimsuits, the best swimsuits for small busts, and the best swimwear for large busts.
#1 Iyasson Blue Floral Printing Tank Top Bikini Set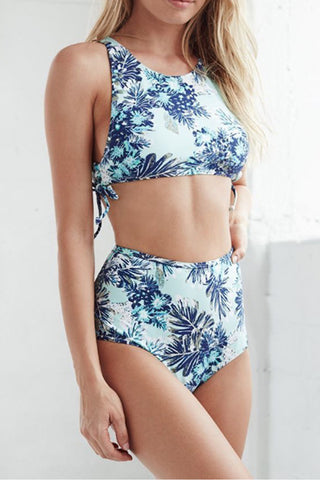 You won't want to miss this floral printing tank bikini set.
-Blue Floral printing
-Tank top
-High-waisted fit
-With padding bra
#2 Random Leaf Bustier High Waist Bikini Swimsuit
Style: Boho
Color: Multicolor
Pattern Type: Tropical
Neckline: Spaghetti Strap
Details: Knot
Fabric: High Stretch
Bra Type: Push Up
Bottom Type: High Waist, Tie Side
Chest pad: Yes,cann't be removed
#3 High Waist Tropical Leaf Print Bikini Set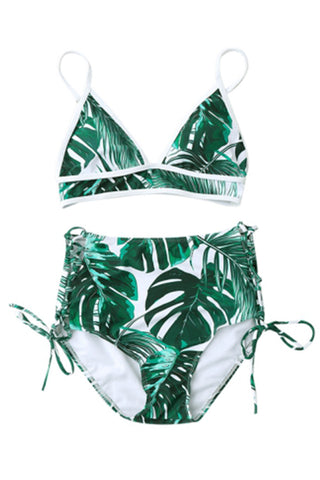 The tropical print bikini features lace up side and padded, this design can cover your belly, but keep out your charm
Bra Style: Padded
Support Type: Wire Free
Neckline: Spaghetti Straps
Pattern Type: Plant
Embellishment: Lace up
Waist: High Waisted
#4 Iyasson Stripe printing High-waisted fit Bikini Set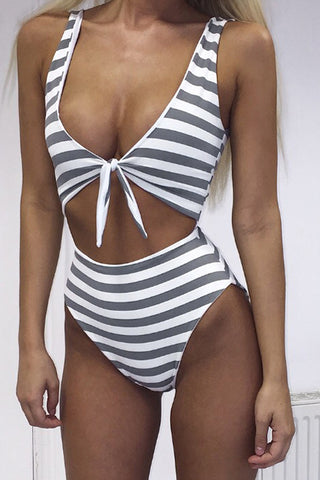 Stripe tank high waisted bikini set.Wear this swimsuit and go to enjoy the sunshine.
-Stripe printing
-High-waisted fit
-Tie at front
-With padding bra
#5 Plunge Neck Padded Stripe High Waist Women Bikini Set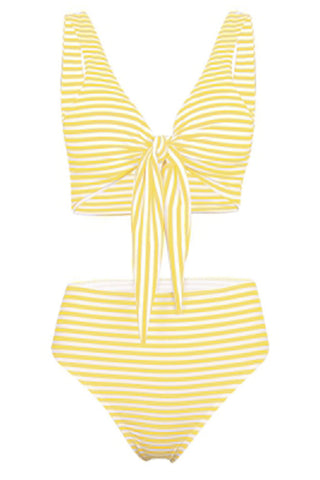 Plunge neck and backless style present a sexy feel.
Padded cups improve the breast shape.
The stripe pattern is full of fashion sense.
High waist lengthens the leg curve.
Bra Style: Padded
Support Type: Wire Free
Pattern Type: Striped
With Pad: Yes
Waist: High Waisted

#6 Iyasson Pure Tank Bikini Set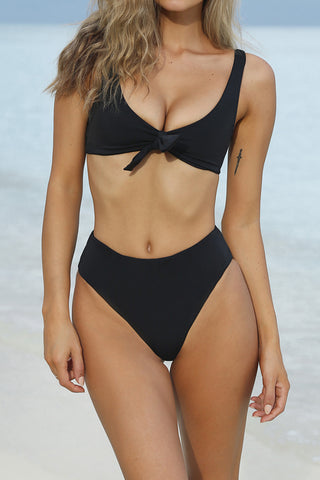 Becoming a princess,cute and sexy!!
Solid colour bikini set and Sweet bow at center front.Wear this swimwear, be a princess,cute and sexy.
-Solid color
-Tie at front
-Tank top
-High waist design
-With padding bra
#7 Iyasson Womens High Waist Strapless Bandeau Bikini Set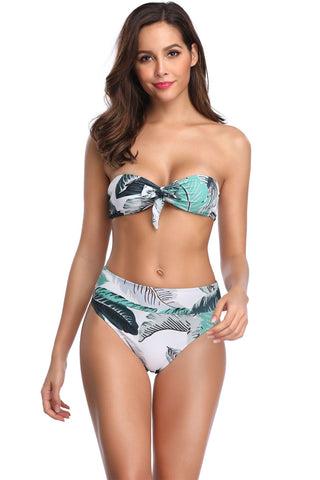 -Pull On closure
-Two pieces bikini swimsuit, ultra-sexy off-the-shoulder and strapless design for good looking.
-Pattern: Breathable Printed Strapless Off-The-Shoulder High Waist Bandeau Bikini Set.
-This bathing suit for women is perfect for swiming, pool, beach party, camping, running on the beach or other occasion.
-The bikini top without strap and the chest of top can be unlocked, Removed padding cups, No steel support, High waist briefs.
#8 Iyasson Vintage Plaid High-waisted fit Bikini Sets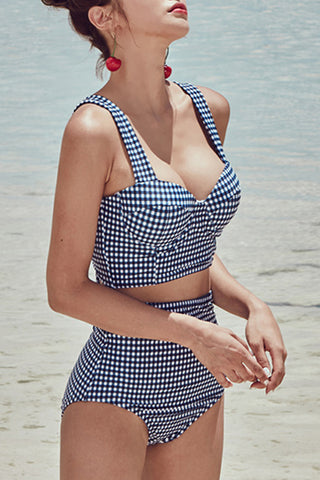 When it comes to plaid, we can think of a wide range of categories.Some people think that plaid represents simple but elegant, some people think it is the classical and elegant British style, some people think it is the punk style of the street, some people think it is the retro style.What about you?
Plaid has a long history of more than 1300 years.Originally, plaid was used as a mark to distinguish members of different tribes.Later, as the Scots moved, plaiths were brought to more places.It was not until the 1930s that the Duke of Windsor brought the Welsh plinth and the Plinth to public view.With the popularity of retro style in recent years, plaided elements have become increasingly popular.

Plaid high waisted bikini set push up sexy design.You will like this awesome swimsuit.
-Plaid
-High-waisted fit
-Sweet bow at back
-Moulded cup with underwire
#9 Iyasson Red Plaid High-waisted Bikini Sets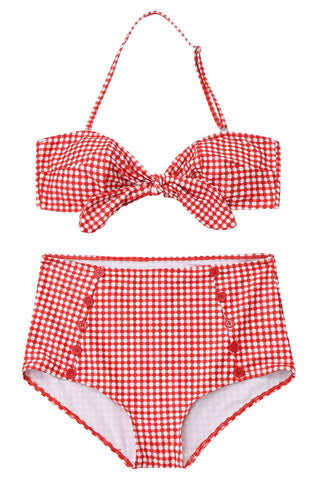 -Vintage bathing suits
-Red Plaid
-High-waisted fit
-Sweet bow at center front
-With padding bra
#10 Blue gingham High Waist Bikini Sets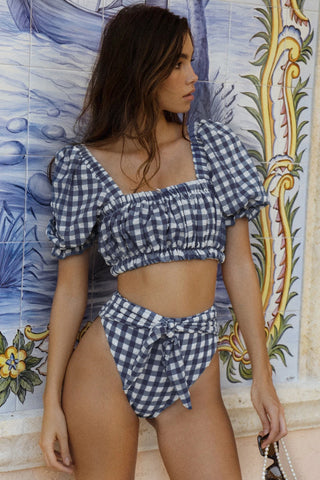 Waist: High Waist
Support Type: Wire Free
Sleeve Style: Spaghetti Strap