The 1960s was a time of stark contrast.It completely cast off the classic and elegant fashion of the 1950s, it is a completely new era, can be said to be the founding year of modern fashion.Traditional ideas, ways of thinking, values, and notions of elegance were all abandoned in the 1960s, when millions of young people began experimenting with drugs and became hippies, Beatles, rockers and mods, and the decade ended with two astronauts walking on the moon.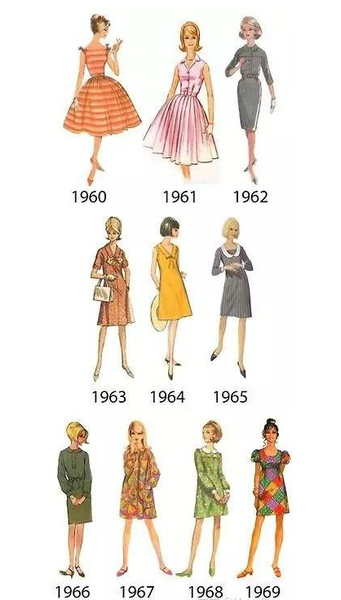 So what's to watch in the '60s and 1960s fashion trend? First, take a look at how the dress changed:
1960s Fashion Trend 1:Mini Dress
The west in the 1960s was a paradise for young people, full of the energy and collision of ideas.
The western world followed the BritishInvasion and Swinging London.Over the past decade, girls' dresses have been getting shorter every day, and by 1966 they covered only a few dozen centimeters of legs.British designer Mary Quant is the creator of this style, whose miniskirts influenced the entire 1960s.
Who is Mary Quant?
"It is given to a fortunate few to beborn at the right time, in the right place, with the right talents. In recentfashion there are three: Chanel, Dior, and Mary Quant."- Ernestine Carter.
She encourages young people to dress to please themselves and sees fashion as a game.In 1966, she was awarded an OBE for outstanding services to fashion.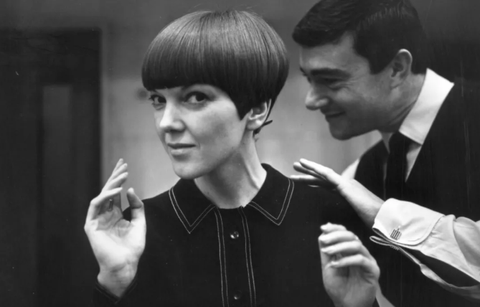 Mary Quant, the mother of mini dresses, published the first mini dress at that time, which caused a sensation and became a big hit among young people.However, the item provoked protests from conservatives, even to the point of smashing the Windows of Mary Quant's shop. But the young people of the time showed no intention of bending down and wore miniskirts one by one, forcing conservatives to obey.We now have the freedom to wear miniskirts,it's due to Mary Quant.If Coco Chanel made women wear pants, Then Mary Quant made women show their thighs.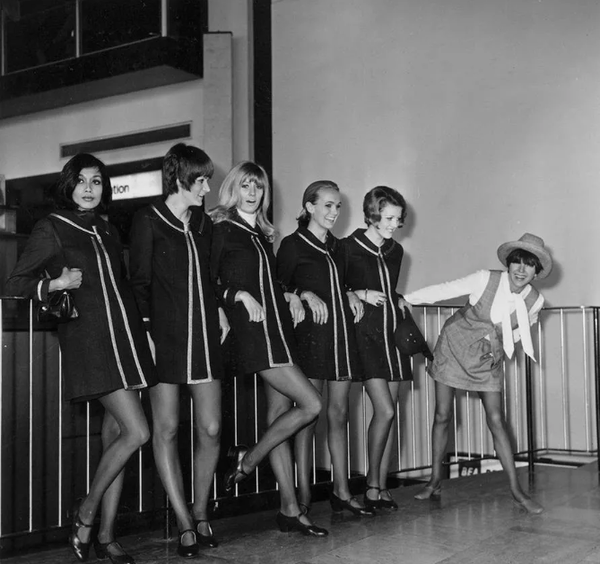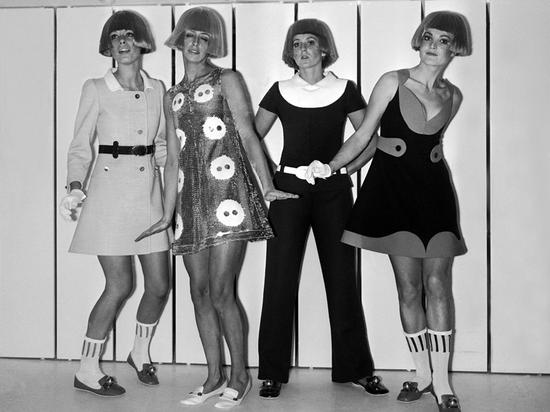 French designer Andre Courreges is also credited with inventing the miniskirt.
In 1961, Kurege set up his own brand, Courreges, and rose to fame with miniskirts that cut the dress to six inches above the knee.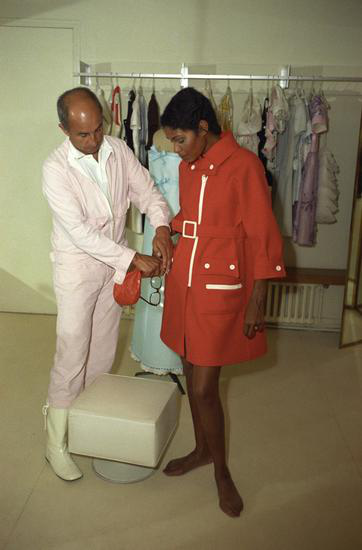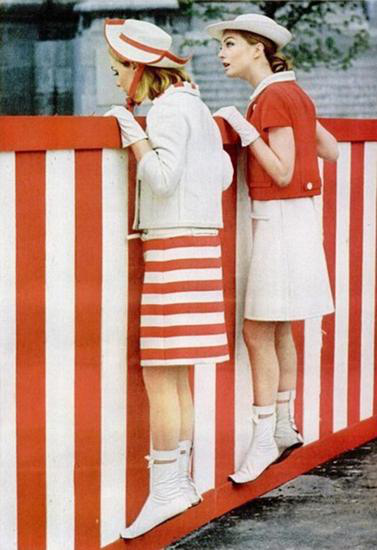 1960s Fashion Trend 2:Tights
Tights were invented by the President of a textile company when his pregnant wife challenged him to invent an underwear that would expand his waistline and be more practical than tights and stockings.In 1959, Robert Gant Sr. introduced "tights" that combined underwear and socks into one.In 1965, seamless tights were introduced.The mini dress appeared just as Gantt had invented tights, and fans of the miniskirt continued to wear a variety of thin, colorful tights in the '60s.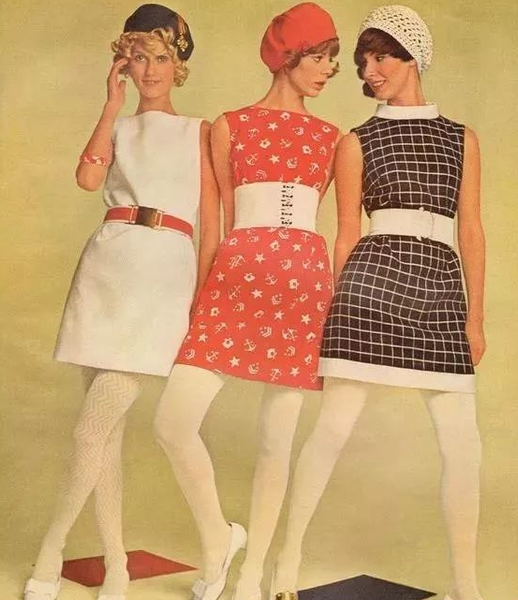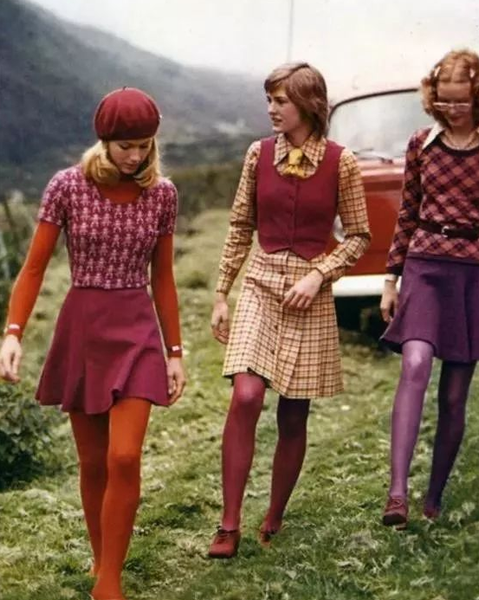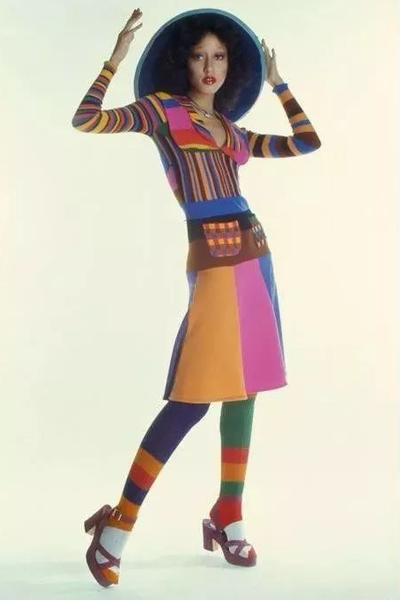 1960s Fashion Trend 3:Slingbacks and Boots
The slingback appeared in shoe design around the 1930s, but it wasn't until the 1960s that it became a must-have for women.The slingback appeared in shoe design around the 1930s, but it wasn't until the 1960s that it became a must-have for women.
In this day and age the pair of boots and skirts has become a real fashion statement.In 1966, American actress Nancy Sinatra brought the once humble boot to the spotlight with a new record.Then a pair of tall white PVC boots became a fashion sensation in 1968's Barbarella, and almost overnight changed the way people thought about boots.Practical boots leap from functional items to sexy, sexy and glamorous fashions.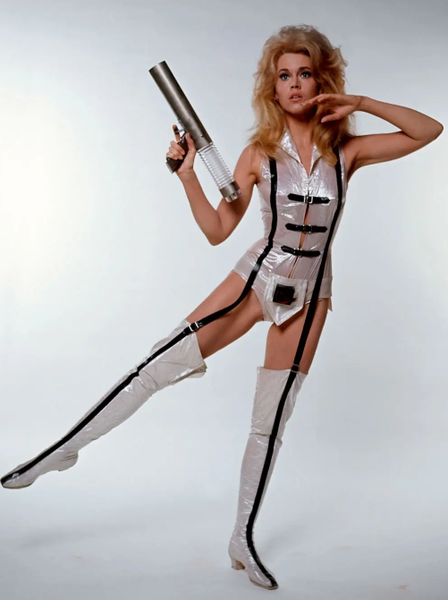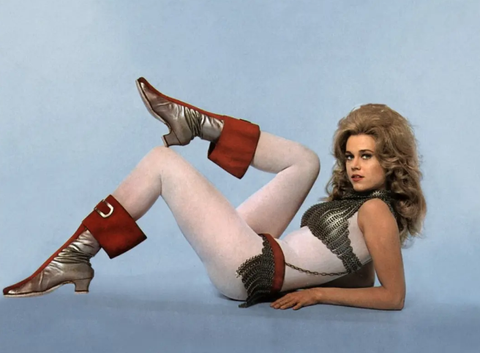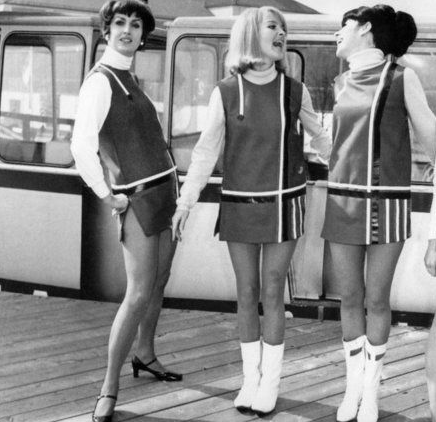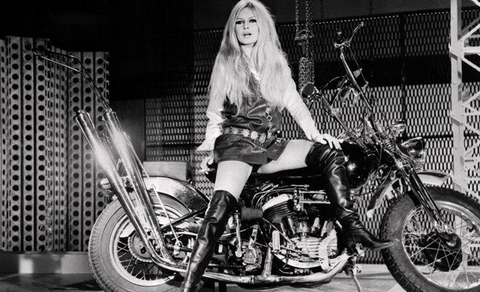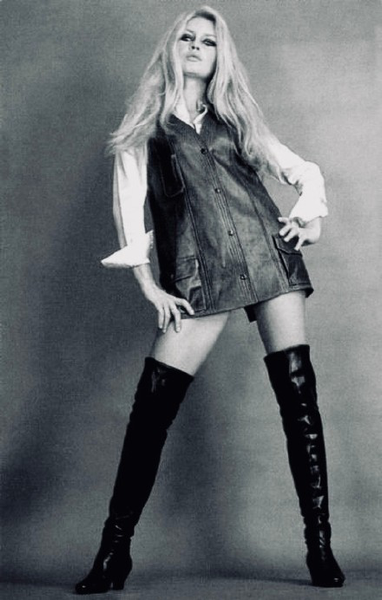 1960s Fashion Icons:
Deeply influenced by 1960s fashion ICONS Jackie Kennedy, Brigitte Bardot, Twiggy, Mary Quant and others, the knee-breaking miniskirt and dress with a baby collar all became fashion trends.
Mary Jane shoes, which fascinate us again today, also produced countless classic and beautiful looks in that era.
#1.Jackie Kennedy
Known for her love of Oleg Cassini and Chanel suits, Jacqueline Kennedy became a fashion icon for the conservative youth of the 1960s with her beautiful suits in pastel colours, delicate pearl necklaces and pillbox hats.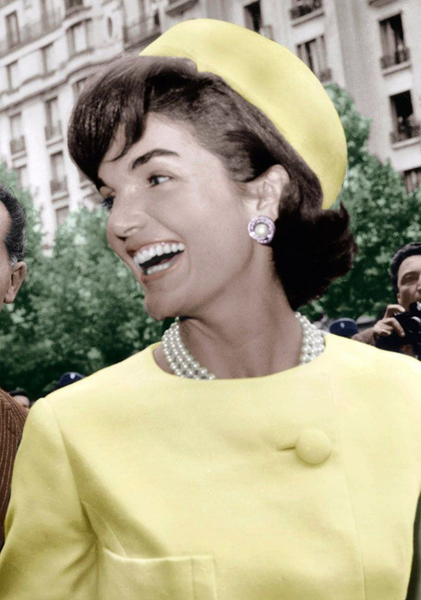 During a state visit to India in 1962, Mrs. Kennedy wore an orange dress with bow-detail, one of her many rainbow-toned suits.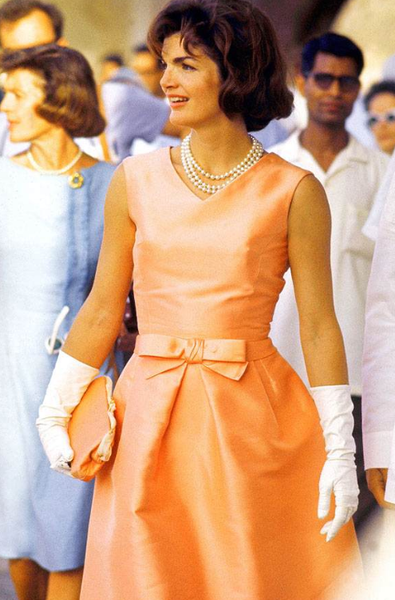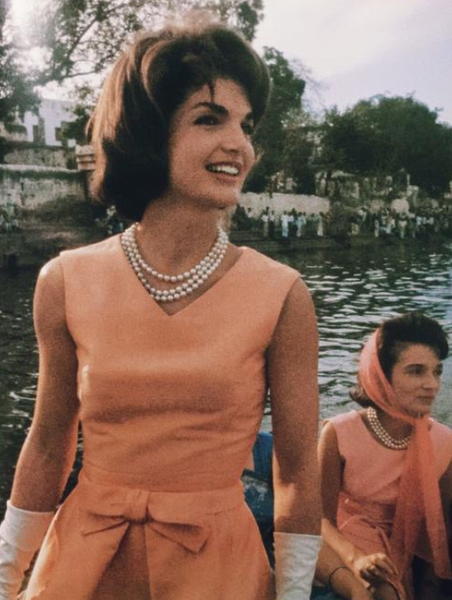 Kennedy wore a pink Christian Dior gown to the Event at the White House.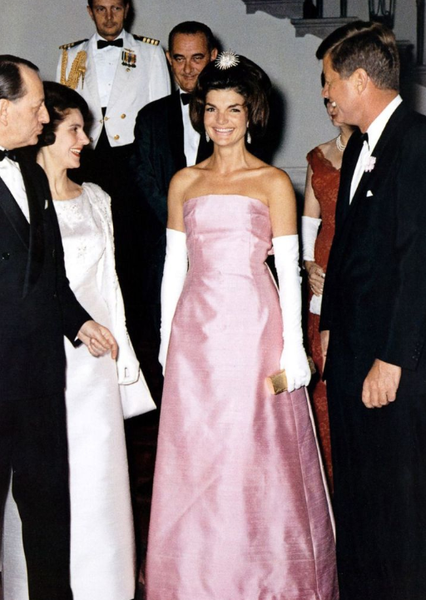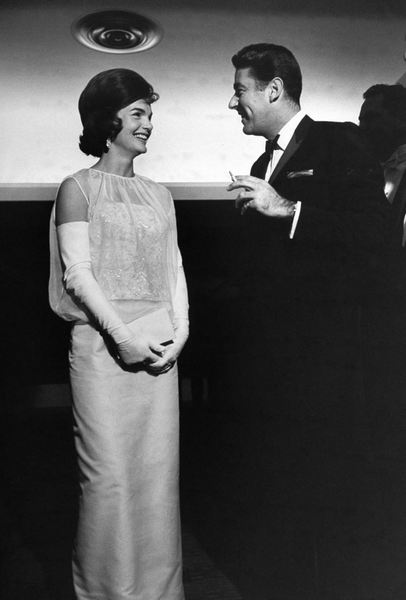 Kennedy in Palm Springs in 1963.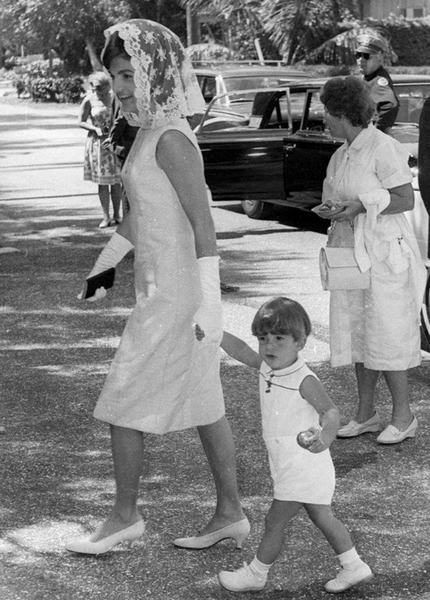 In 1965, Mr. Kennedy attended a memorial service for John F. Kennedy.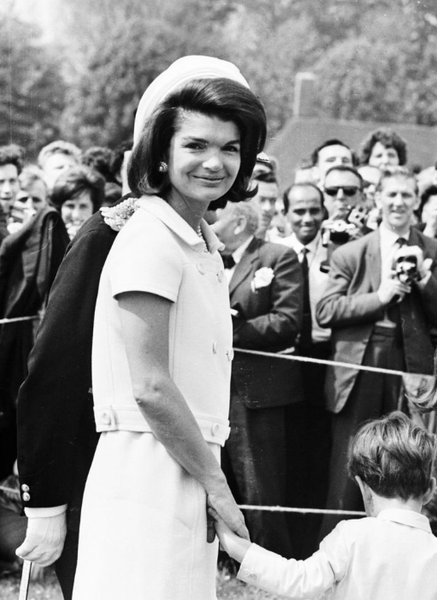 #2.Brigitte Bardot
Brigitte Anne-Marie Bardot, the name pops up almost immediately when it comes to "1960s style icon."Brigitte Bardot used her signature smoky eyes to match her tousled blonde hair and her sexy curves to reflect the fashion of the time.This ebullient, unabashedly feminine charm led to her being dubbed the ultimate Sex-kitten.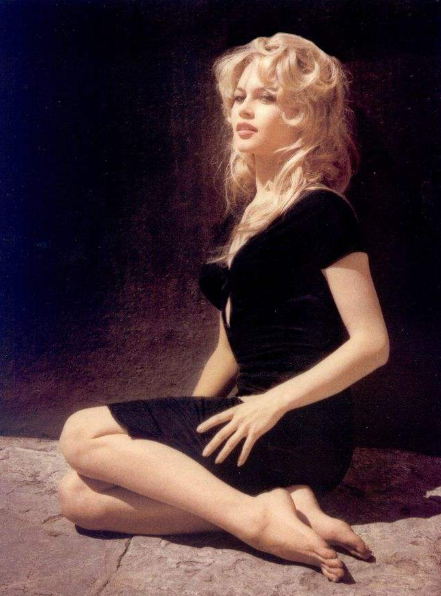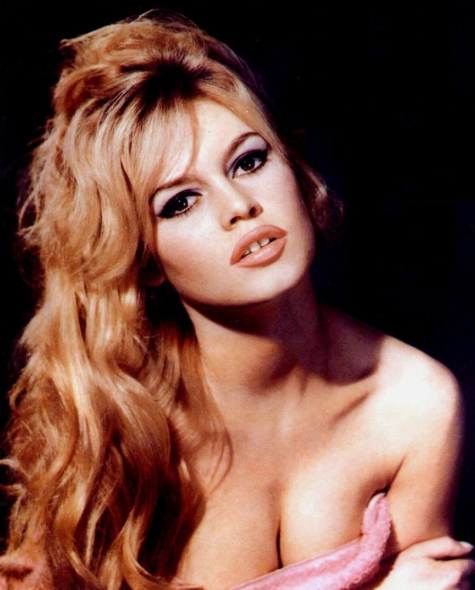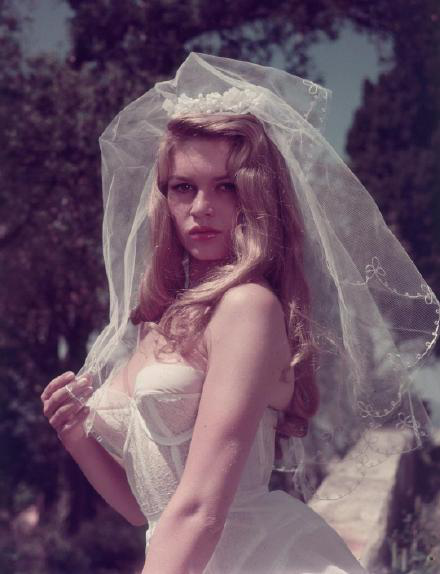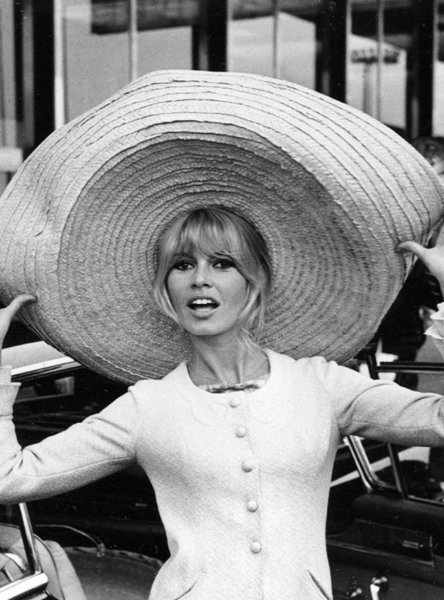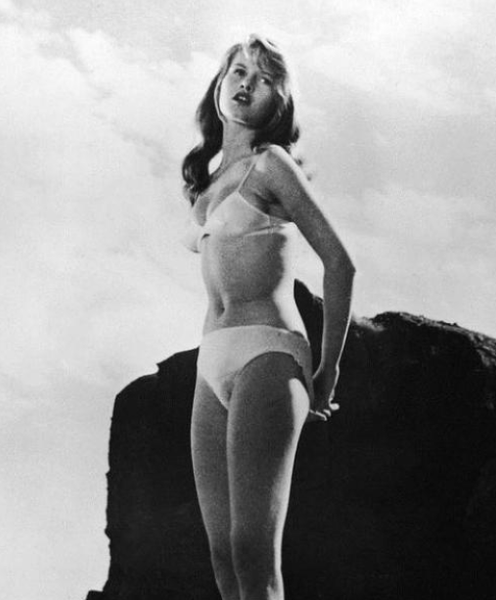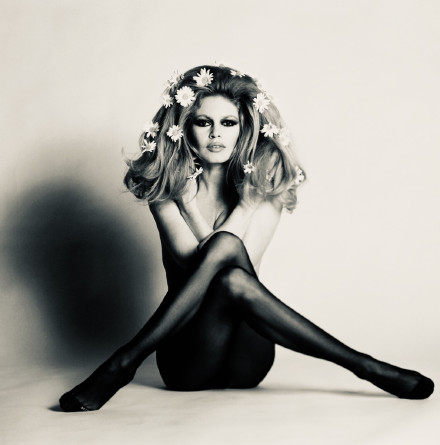 #3.Twiggy
When it comes to representing the '60s, Twiggy is hard to beat.In the 1950s, the aesthetic of Marilyn Monroe was still curvaceous, but she appeared at the age of 17, creating a new aesthetic, a neutral shape, a thin, flat body, and people began to look at thinness as beauty.In London in 1966, Twiggy was a 15-year-old helping out at the barbershop where her sister worked when she met Nigel Davies, the man who first discovered Twiggy and turned her into a model.From then on,She began her modeling career.Twiggy was photographed by Barry Lategan, whose picture was spotted by the Daily Express, which commented that it was "a face from 1966".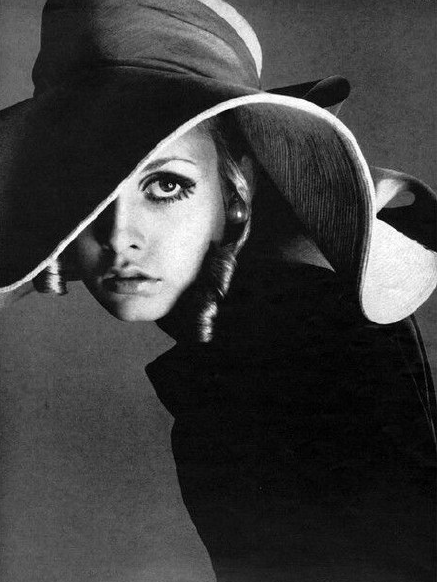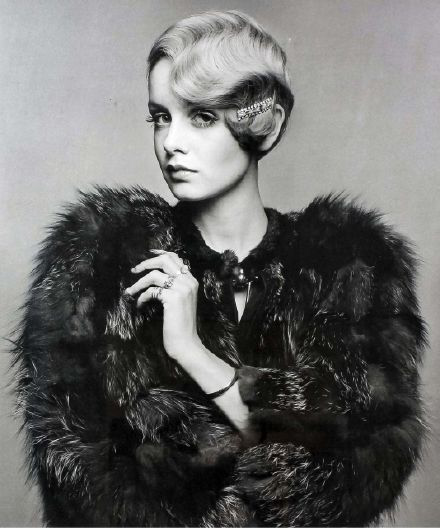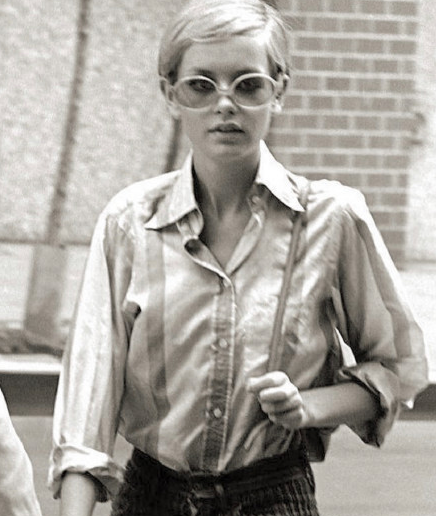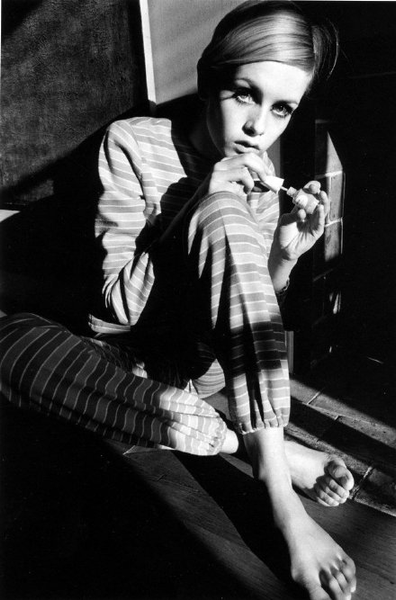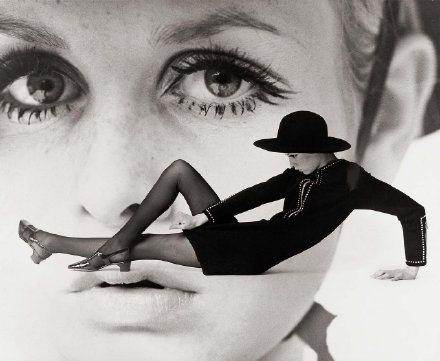 #4.Jean Shrimpton
Jane Shrimpton was an Icon British model of the 1960s, active with Twiggy in an era of unusually high fashion.She is Vogue magazine's most beautiful cover girl.Jean Shrimpton could also be described as the world's first strictly defined supermodel.How did she dress in the 1960s?And the 1960s fashion trend on her.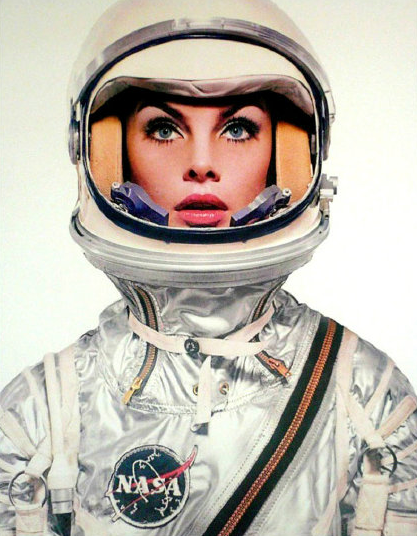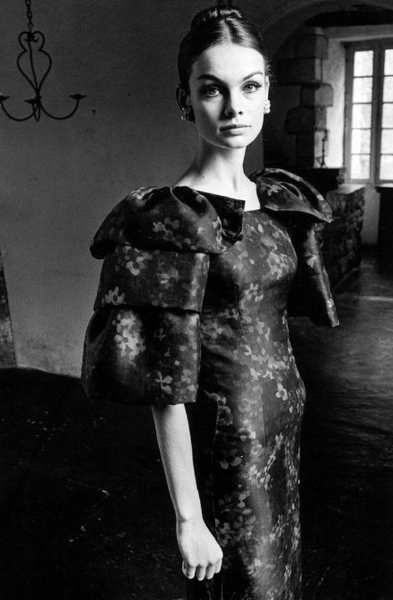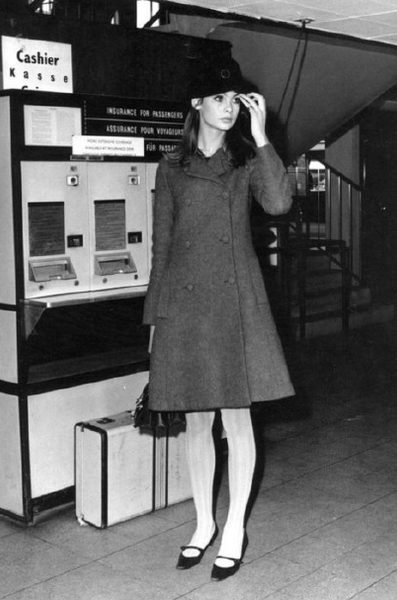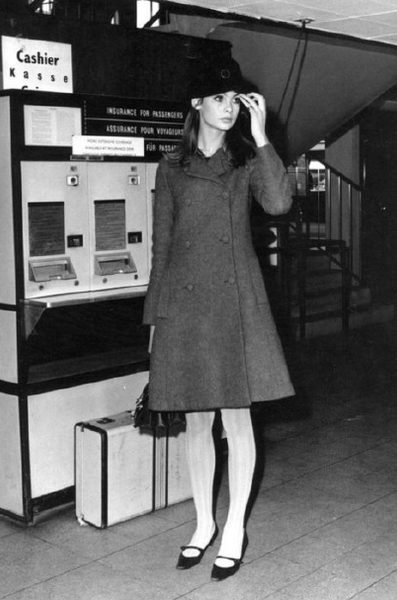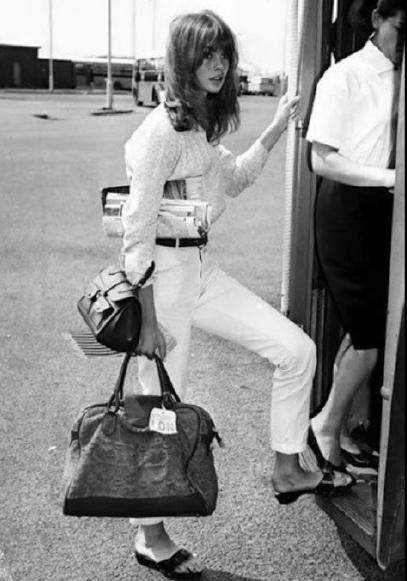 Jean Shrimpton is pictured in a simple dress with a satchel as he walks barefoot down the King's Road in London, England in 1963.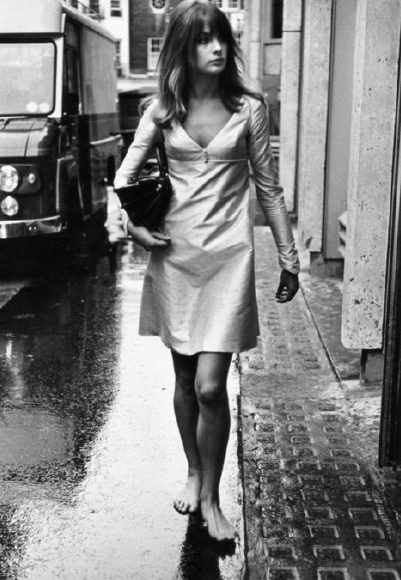 Fashion Icon Jean Shrimpton at a horse race in Melbourne, Australia, in 1965.The length of her skirt and her lack of hats, gloves and stockings has sparked heated debate in the media and the public.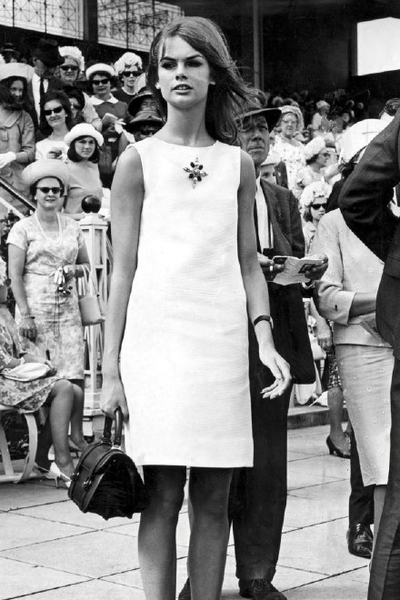 ​Model Jean Shrimpton at the Melbourne Cup in 1965.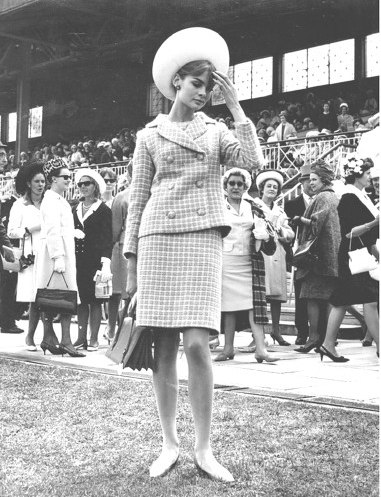 1960s Fashion Advertising
Clothing fashion trend in the early 1960s
Blue and white navy stripes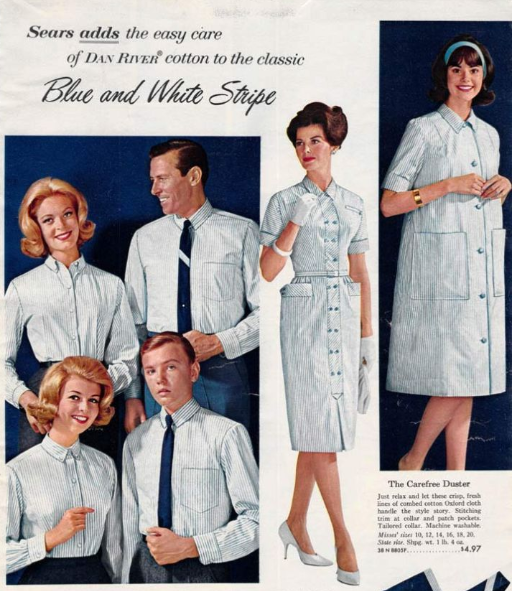 Western Outfits (1962)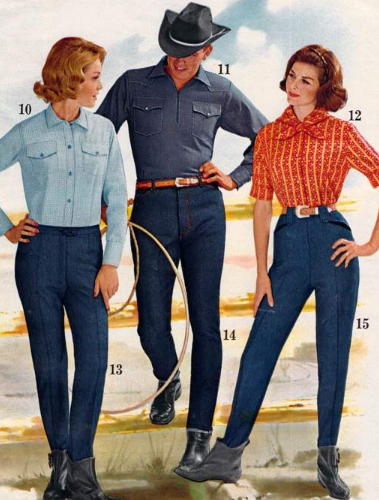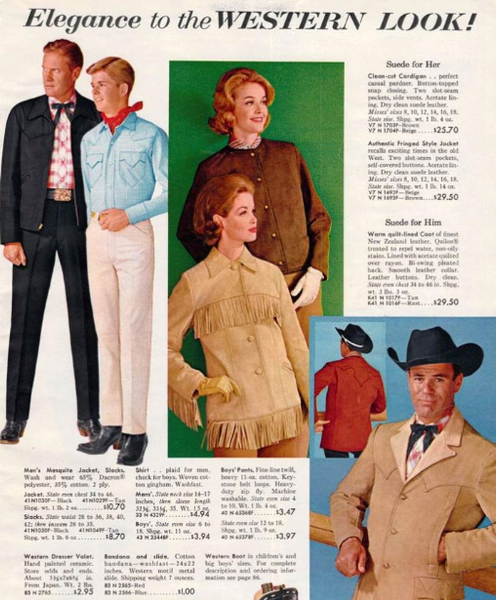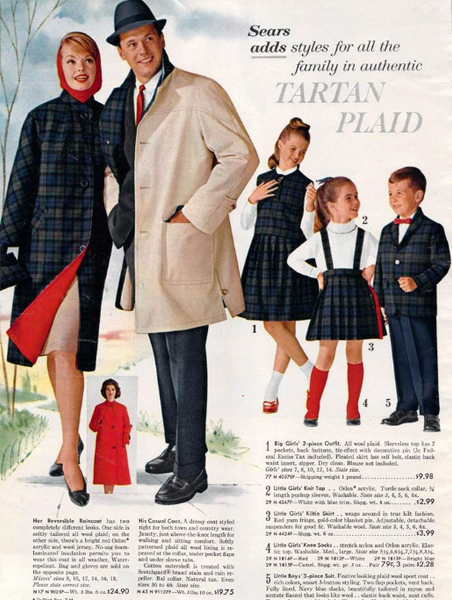 Girls Dresses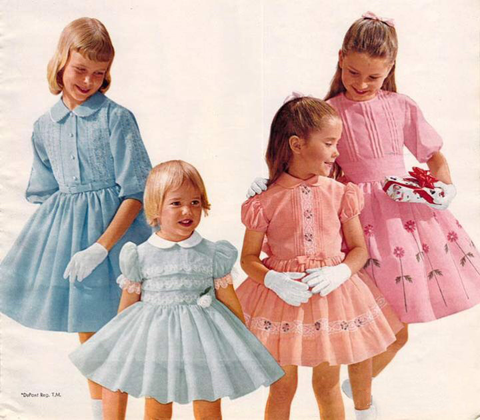 Teen Girls Outfits(1962)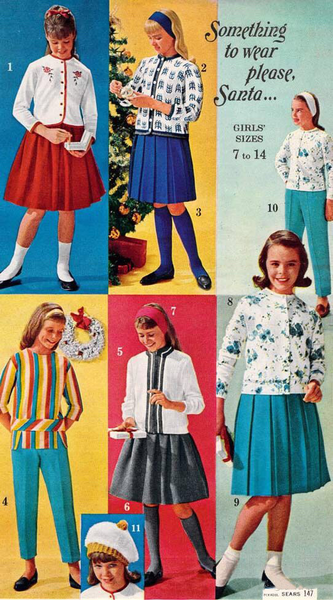 Women Coat(1962)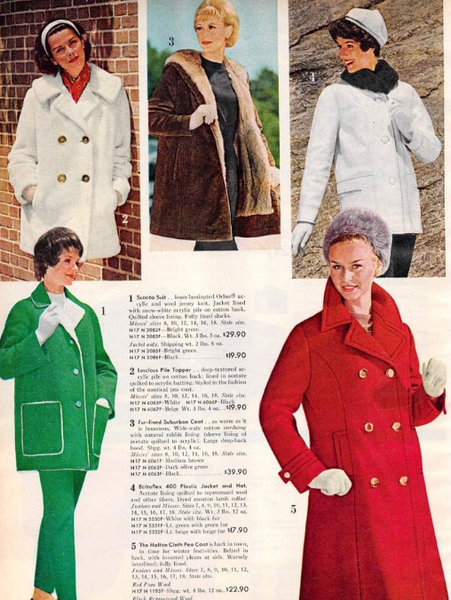 Women fashion clothes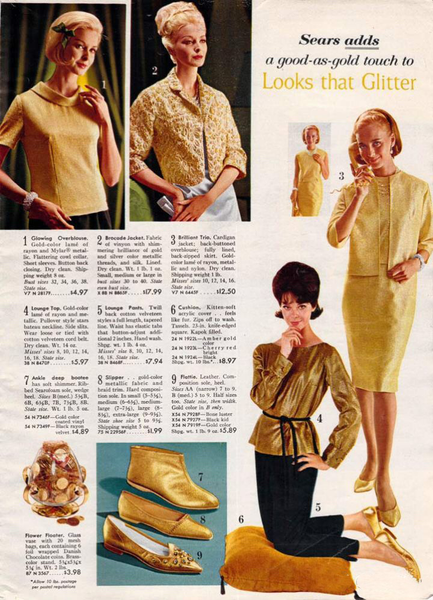 Women Slippers (1962)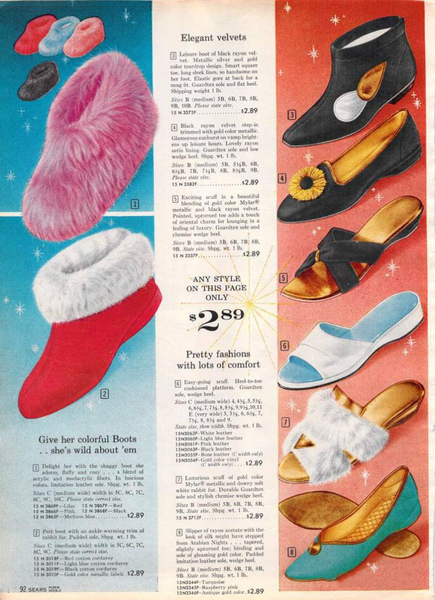 Teen Girls Outfits (1964)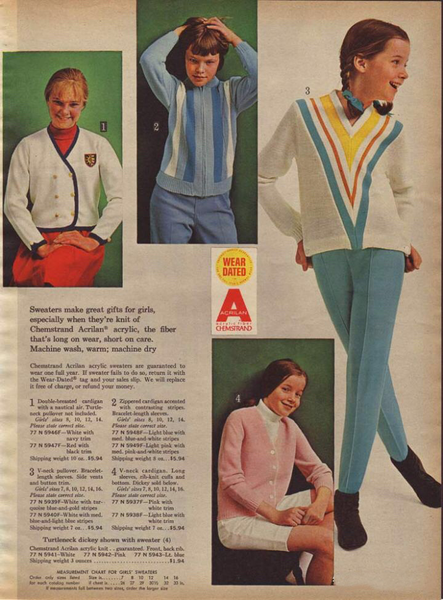 Women fashion clothes(1964)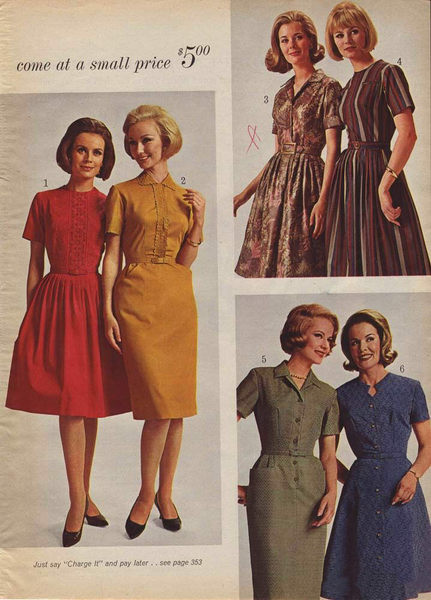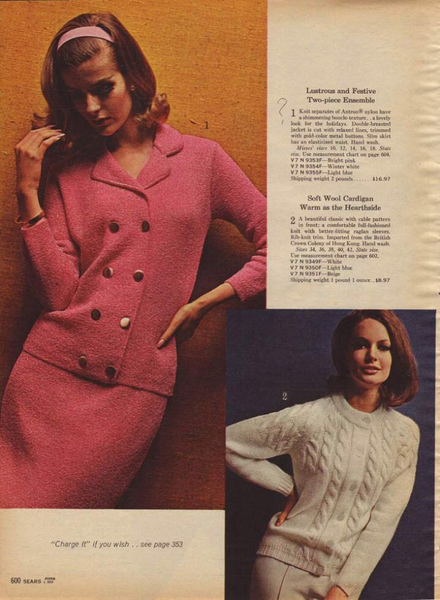 Women Glitter Gold Shoes (1964)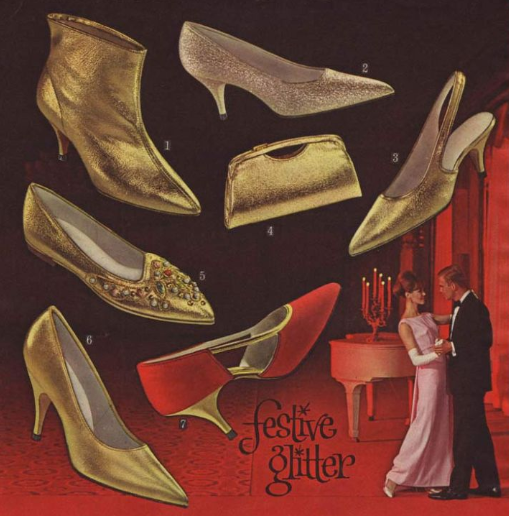 Clothing Fashion trend in The mid-1960s
Women fashion clothes (1966)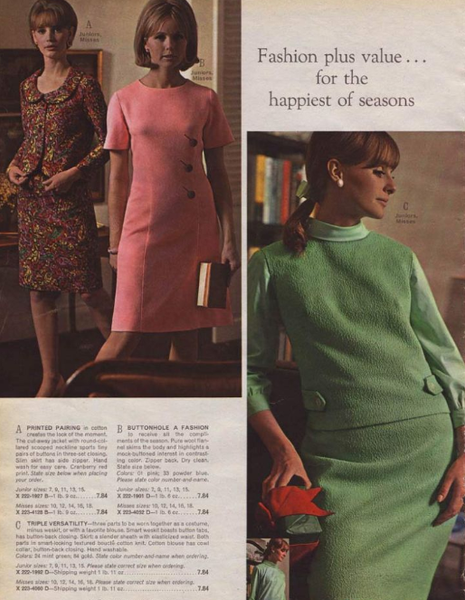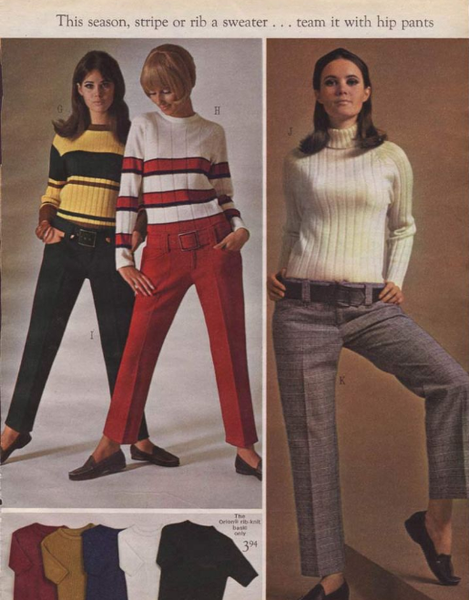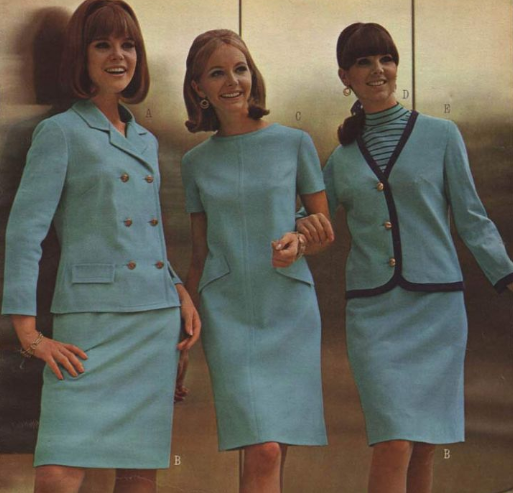 Women Slippers (1966)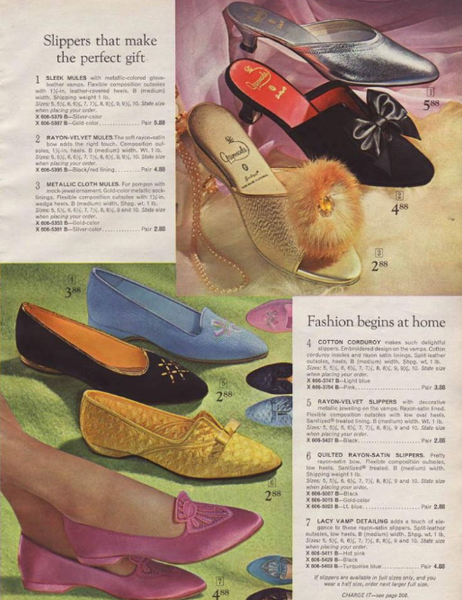 Clothing Fashion Trend At the end of the 1960s
Girls Fashion (1969)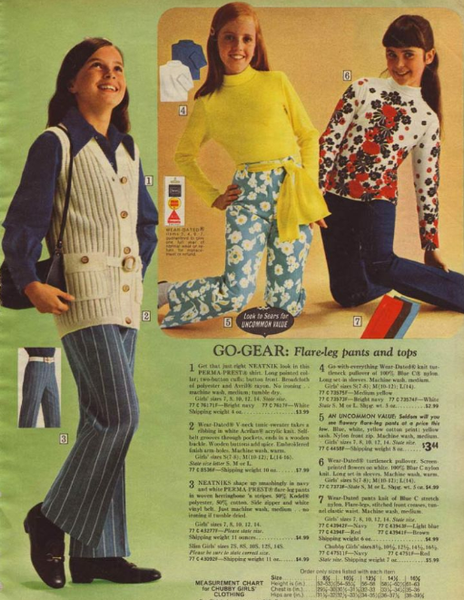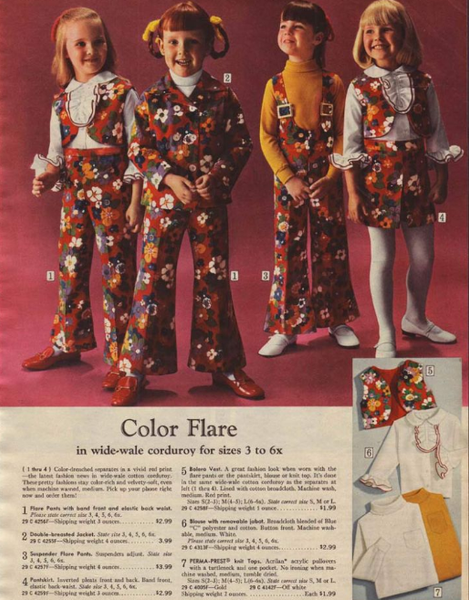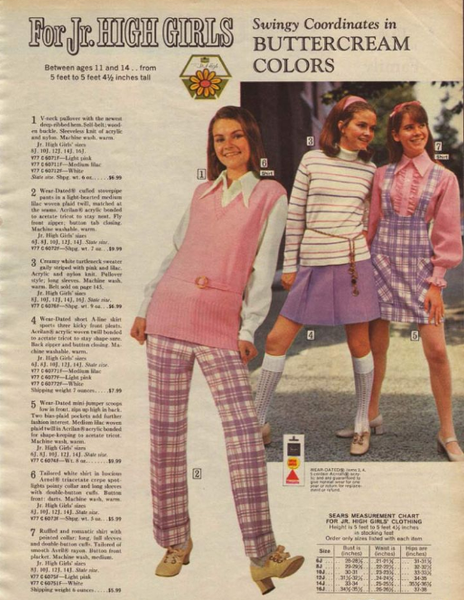 Women Dresses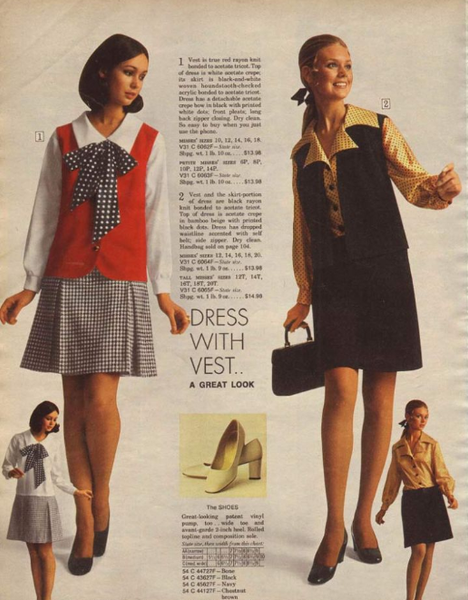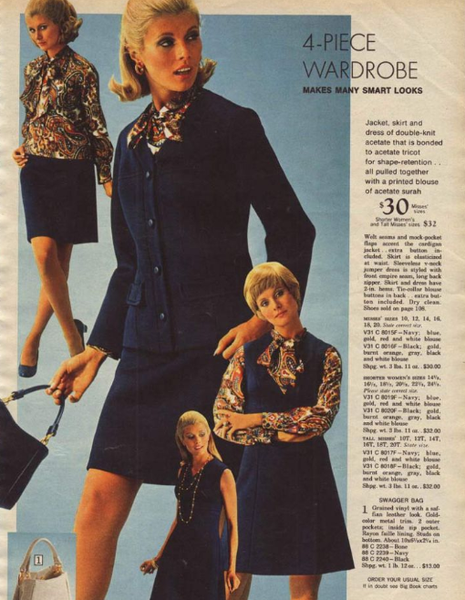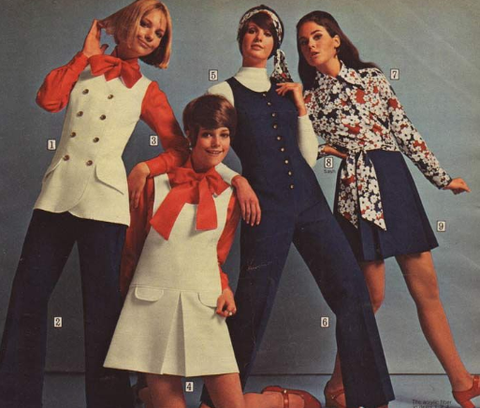 Women Pants (1969)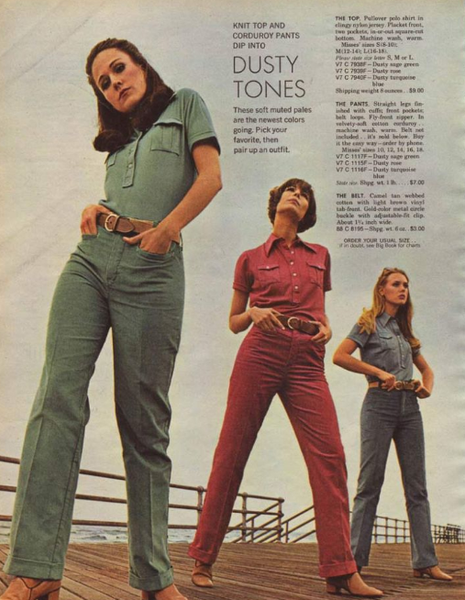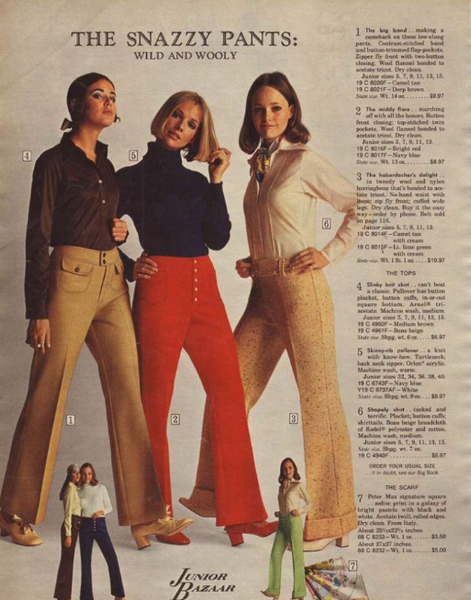 Women Tunics (1969)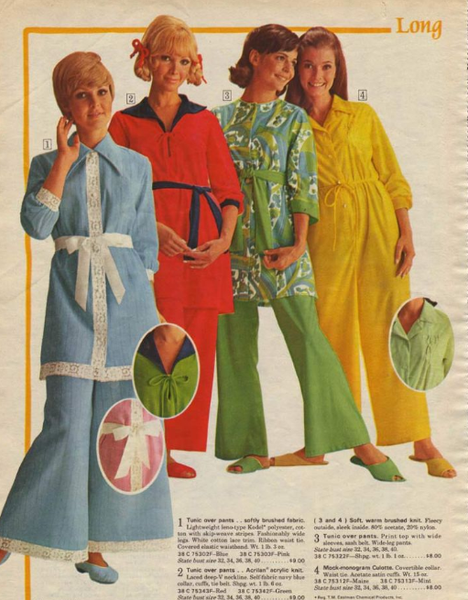 Women Lingerie (1969)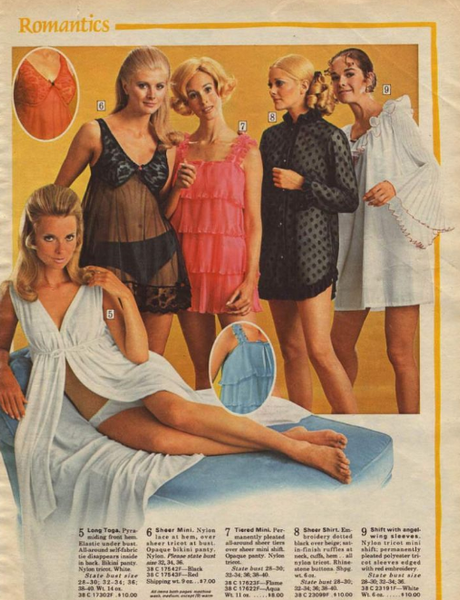 Women Boots (1969)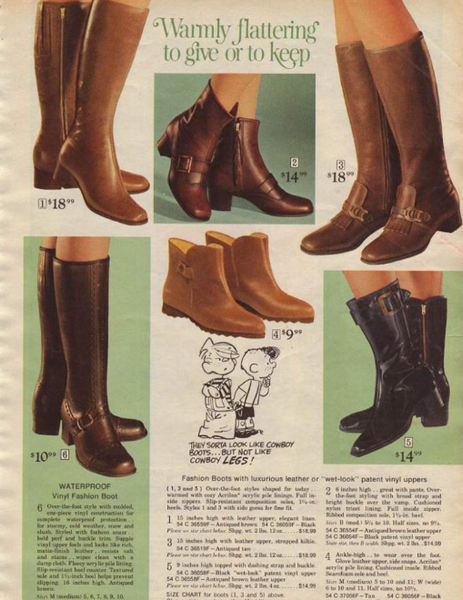 1960s fashion trend and fashion icon have left many inspirations about fashion to us today...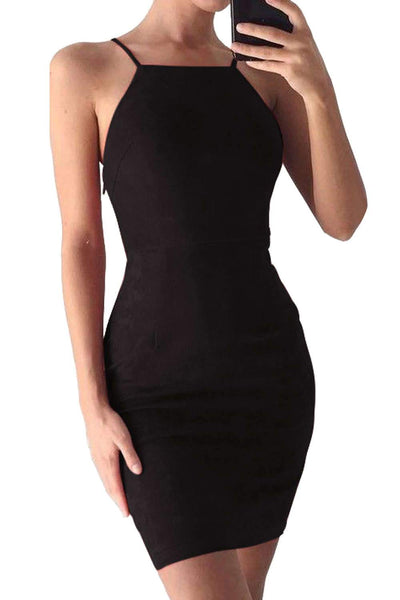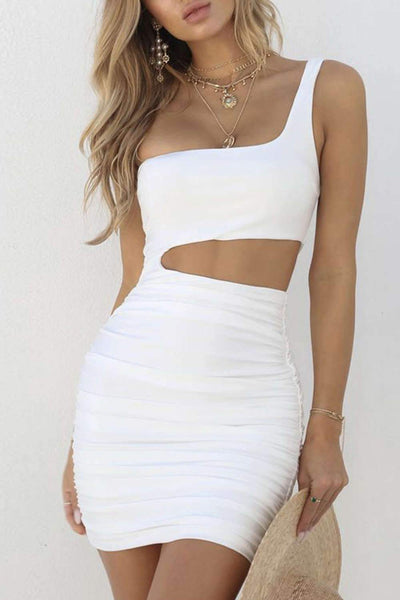 Bandage Bodycon Sleeveless Dress