Every summer, we need to try something new, especially swimsuits.Although we may be quarantined at home at the moment, we still have the opportunity to go to the beach or swim in our own swimming pool.Shopping is not an easy thing for older women.Especially if you're standing in a store and you're looking at a lot of stuff.So, I highly recommend you shop online at home so that you can receive the goods without leaving the house.
Everyone has the right to wear whatever swimsuit they like, whether you are old or young, fat or thin.So today In line with the swimsuit trend for 2020, we offer women's swimsuits over 40.Everyone comes in a different shape, but read on and you'll find one that works for you.
2020 swimwear trends
#1.solid color one-piece swimsuit
Once you reach your 40s, bathing suit choices will become more limited.Too much cutout maybe will make you restless,so solid color one-piece swimsuit is the best choice for you.This type of bathing suit is not limited to the beach.You can also wear it as base shirt With jeans or a skirt, it's another style.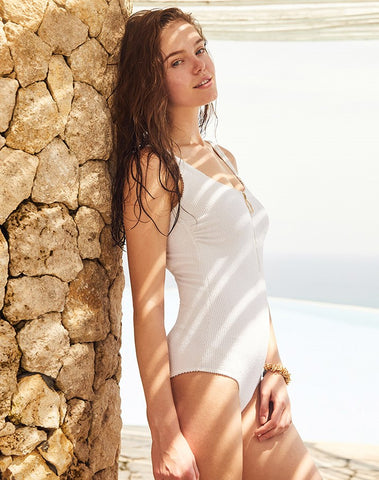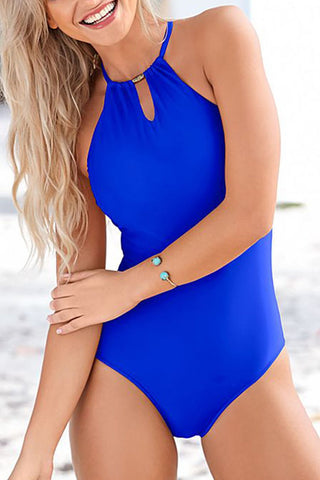 #2.Animal Print
Whether it's leopard,zebra or snakeskin, these are the hottest elements right now.From supermodels (such as Bella Hadid, Alessandra Ambrosio)to the high street, animal-print swimsuits have always been chosen.Don't resist it,wearing it, the results are absolutely stunning.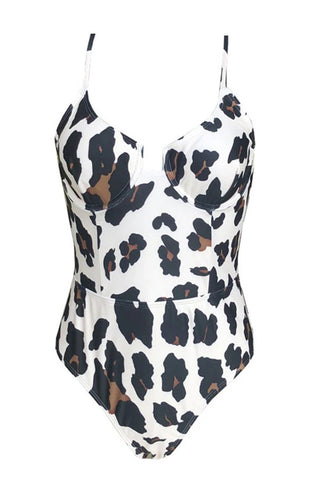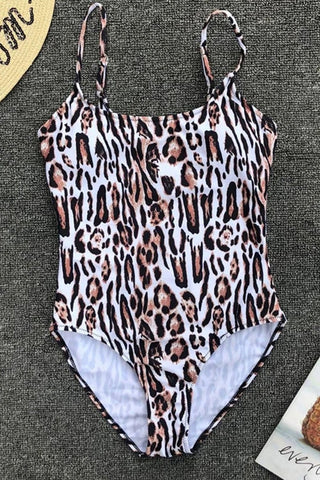 #3.Retro floral print
Summer is the best time to wear colorful and fun swimsuits.In addition to the animal print swimsuit, the retro floral print swimsuit is also very popular for women over 40.A floral print swimsuit is an essential part of your wardrobe for a retro look.You can show off your style with floral print swimsuit.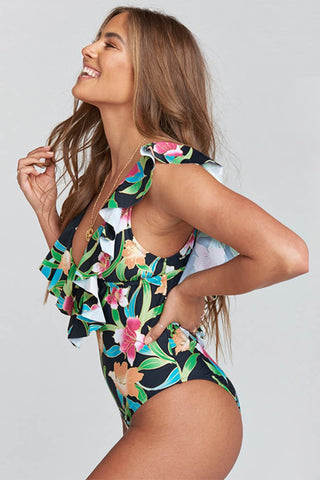 #4.Tankini
Tankini is popular because, unlike bikinis, it is better suited to women who are not in the best shape.It covers your belly,and allows you to stand confidently on the beach.At the same time, feel free to mix and match whatever style you want.Build your ideal tank bikini, and you will glow with confidence, which is the most beautiful glow of all.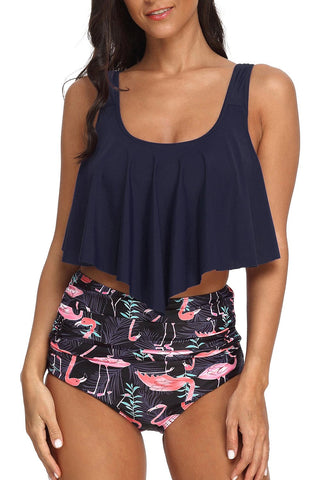 #5.Swimdress
To dress or not to dress?When it comes to swimsuits,the bikini comes to mind.But there is another style more suitable for women over 40.Age is a woman's secret,We all hate to mention it.A swimdress can bring us back girlhood.If you choose swimdress,try not to pick too big and not fit you.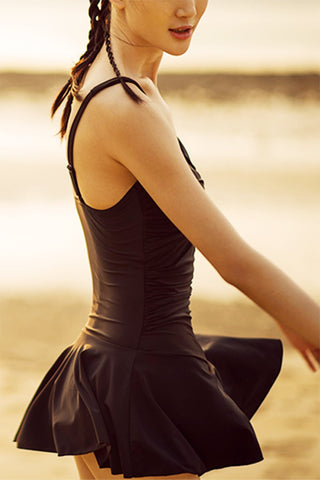 What suit you
The older you get, the slower your metabolism becomes, so your figure becomes more difficult to control.Keep scrolling to make sure you choose the right swimsuit for your body shape.
#1.For big bust
If you have big bust,don't opt for a bikini with thin straps or strapless swimsuits.Because it's hard for you to swim in the water or walk on the beach.Fortunately, most stores now have swimsuits designed specifically for large breasts.And you can choose V-neck one-piece swimsuit.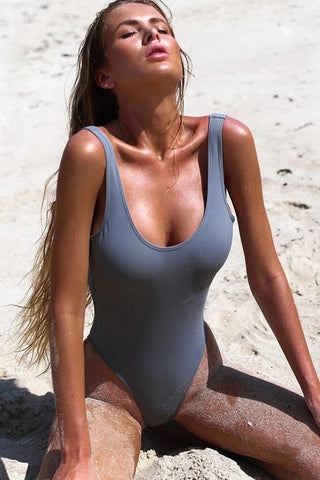 #2.For small bust
Want to accentuate the curves in your breasts?Of course, you don't have to worry too much about which bathing suit to choose.Ruffles, padding, and push-up styles all add volume and give the illusion of a larger chest.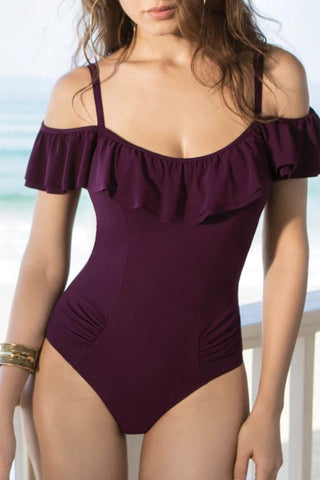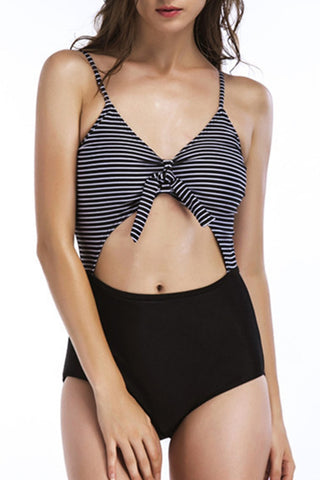 #3.Cover your big belly
If you don't want to show off your big belly in public, you can opt for a tankini or a high-waived two-piece swimsuit to cover your belly.It can distract attention elsewhere.In addition, these suits often have tummy control functions.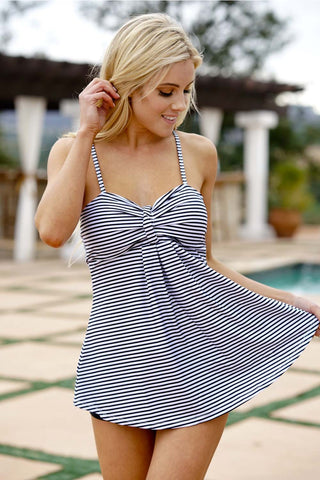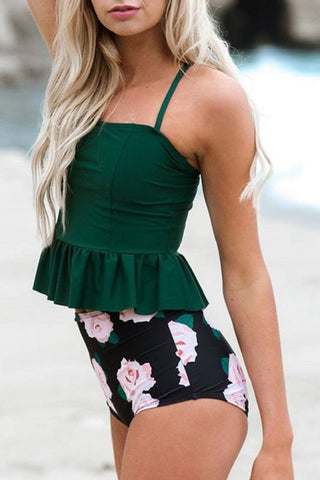 #4.Cover your big ass
In this case, we need some kind of distraction bathing suit.You can opt for a dew waist swimsuit if you can accept.Triangle swimsuits can also be added to your shopping list.And there is also another choice—swimdress.A pleated skirt can cover your big ass.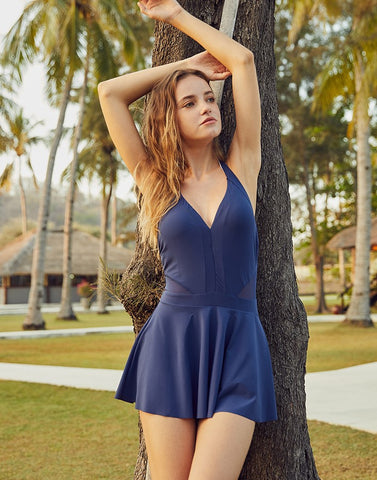 #5.Plus Size
Not all women have perfect curves, especially after having a baby.For plus-size women, we've selected a swimsuit that fits your figure so that you can enjoy this summer on the beach or at swim pool.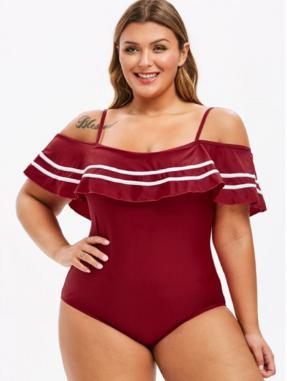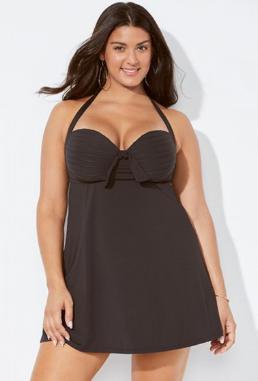 3 Things You need consider
#1.Coverage
Before you buy, determine how much exposure you are comfortable with.Try on a few styles first to figure out your perfect fit.
#2.Price
If you don't wear them very often, you don't need to spend a lot of money on them.But if you like, you can opt for classic swimsuits that won't go out of style.
#3.comfortable
Another important thing to consider is how comfortable you feel in your swimsuit.Those that don't fit or are of poor quality can ruin your entire vacation.