If you aren't blessed with a bikini bod, don't fret. There are other swimwear options that can help you make a splash this swimsuit season.
Swimsuits come in a variety of styles and designs, and how they are cut can significantly affect the way they clad your body.
Decorative elements have a key role to play, too. A well-placed print, flounce or cut-out can do wonders to slim or even out your figure, provided you know how to identify what works for your body type. Read on for advice on how to find that magical swimsuit that will boost your confidence to new heights.
Swimsuits for large-chested figure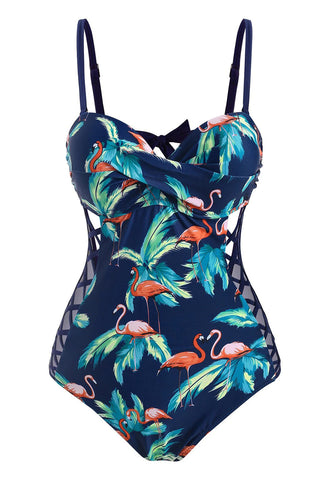 You've got the assets and you want to flaunt them. But take care not to go for plunging necklines or overly skimpy styles that reveal too much cleavage – you want admiring glances and not leers from men.
The problem with a large chest is that it's also got heft. Look out for swimsuits that provide adequate support and lift to give you a youthful-looking silhouette. Your best bet (especially for a D cup and above) is a bra-top style that comes with underwire to keep sagging in check.
Don't bother with tube-top and bandeau styles – they won't give you ample coverage and will threaten to slip off your chest with every move you make. Bikinis are okay but find a top with thicker straps or in a halter-neck style that will fit you more securely than a string bikini can.
If you are, instead, more concerned with concealing your ample chest than showing it off, a high-neck swimsuit that is cut in at the shoulders is a figure-flattering style that will help you accomplish that.
Swimsuits for small breasts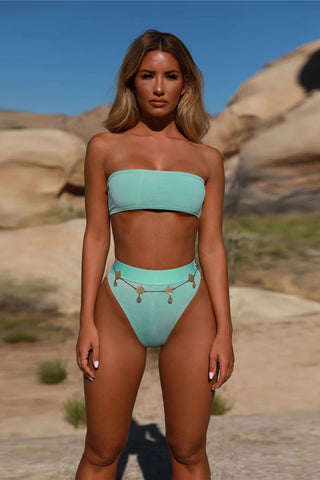 Less endowed in terms of chest size? Don't let that get you down because you have more options in the swimsuit department than the curvier ladies.
Because you're likely to be skinny or lean, you can get away with just about every swimsuit style out there. Go ahead and try what you like, be it a string bikini, tankini, one-piece, toga or bandeau.
The qualities you should be looking out for when shopping for a swimsuit are design elements that can add oomph to your figure. Besides push-up padding, prints and details like ruffles or gathers are interesting ways to visually add a couple of inches to the areas where you need them most.
Swimsuits for those with 'Tummy Issues'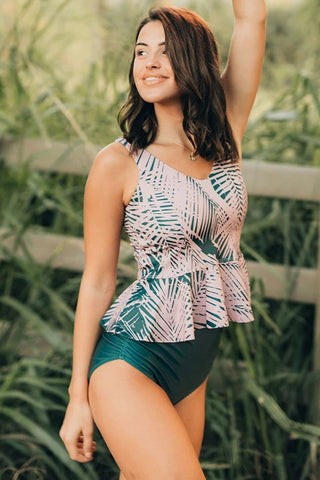 Belly bulge, cellulite, post-birth sag – these are the common complaints that keep women away from midriff-baring swimsuit designs. You might not feel confident enough to work a bikini, but you can definitely wear a tankini, especially one with a high-rise bottom that will keep your belly covered.
For a sleeker silhouette, try swimwear that features tummy-control fabric – they'll hold in your belly, while some will lift and smoothen out the bum area too. Look out for one-piece styles with a design or colour panels that are positioned in such a way that they can visually play down your tummy. These are harder to come by and if you can find one, we'd strongly suggest buying a spare piece to keep.
Swimsuits for the pear-shaped figure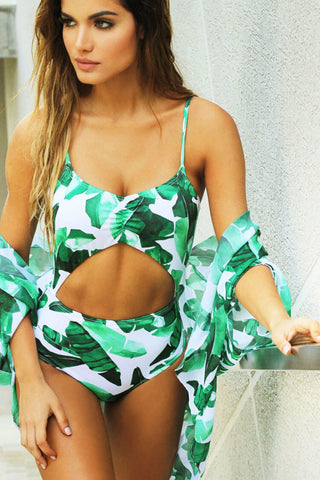 The pear-shaped figure is the most predominant body type among women, albeit existing in varying degrees. While it can be easily hidden under your regular clothes with smart styling tricks, it's harder to conceal in swimwear, which is skin-tight and leaves much of your body exposed.
Play with visual contrast when wearing a two-piece swimsuit: Add volume to your torso with prints, bright and light colours or design accents, and play down your hips with plain bottoms in solid dark colours.
Avoid bottoms with a boy-leg cut as they will widen your hips and draw attention to your lower body. A high-cut leg will suit you better, no matter on a one-piece or two-piece swimsuit, as they will de-emphasise the width of your hips.
Swimsuits for athletic type figure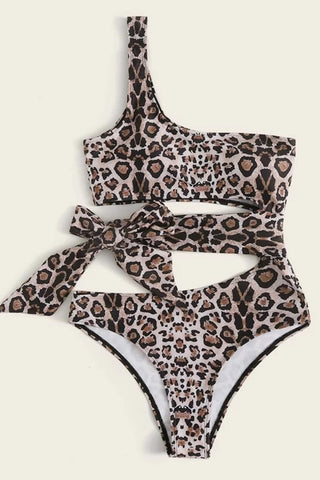 The athletic body shape tends to be straight from top to bottom and is quite muscular, so your aim will be to find swimwear that can define your waist and create some curves.
Two-piece swimming suits that break up the straight lines of your figure will give you a curvier shape. Alternatively, one-piece swimming suits styles with cut-outs around the waist can help to visually nip in the waist.
If you're small-chested and have an athletic build at the same time, avoid string bikinis and ultra-sexy swimsuit styles with plunging necklines as they can potentially make your figure look manlier by contrast. You could work to your advantage with swimsuits in sportier designs like crop tops. You already have the bod to match them.