Latest Bikini Style Fashion for Dark Complexion Women. Whether it is a bikini, tankini, monokini, one piece, wrap or high waist, beachwear for ladies is so versatile, especially for black ladies. Different skin tones and sizes will compromise with different swimwear colors.
Here are the nine styles of swimsuits and bikinis that black girls love to wear to a trip. This post has 9 styles of beachwear which are ideal for black ladies to look absolutely stunning on the golden sands this summer. If you're constantly on the hunt for that cool black girl style and you're wondering how to look like a black girl this summer, keep scrolling to see and shop black girls favorite swim pieces.
 #1 Iyasson Colorful Geometric Pattern High-waisted Triangle Bikini Set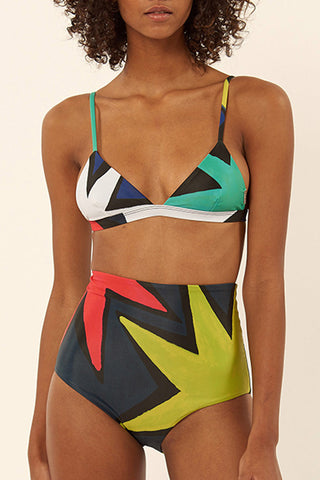 Gentle and neutral shades and geometric patterns go hand in hand in this bikini for a stunning summer beach look.
#2 Iyasson Sweet Floral Print Bikini Sets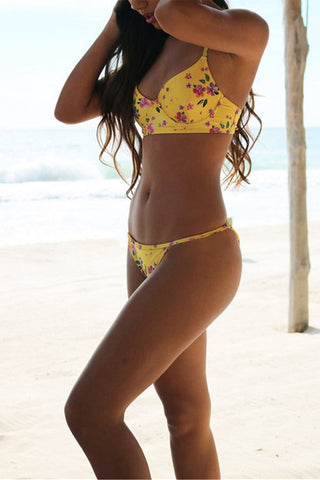 Darker skin tones will benefit more from bright colours. Yellow is a perfect choice as it stands out from the crowd. Keep it simple, as with bright colours less is definitely more.
#3 Iyasson Bling Sequin Halter Triangle Top Bikini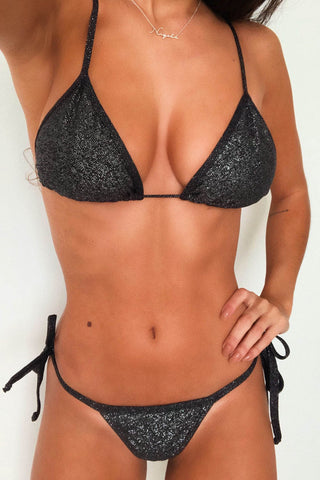 Shiny silver bikini with accent beads look absolutely gorgeous. Match this style with glimmer eye shadow and lip gloss.
#4 High waist leopard triangle bikini set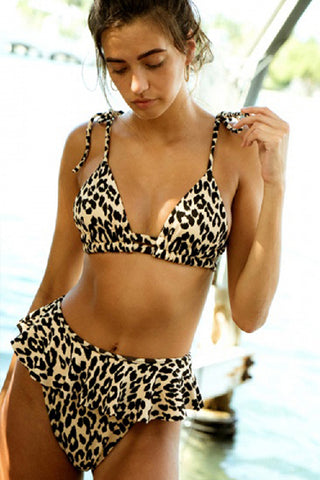 Animal Print is always a winning choice when it comes to beach wear. However, choose a print that compliments your skin tone and does not overpower you.
#5 Iyasson White Triangle Top Bikini Sets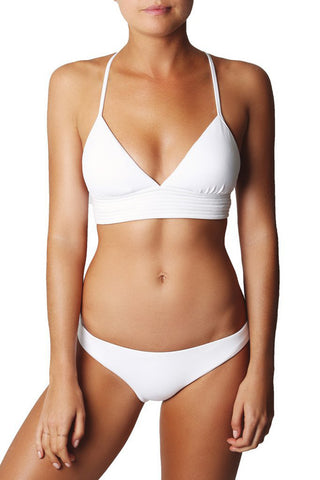 White two piece swimming costume. Plain and simple yet so effective with round sunglasses and large hoop earrings.
#6 Iyasson Trandy Sport Style Geometric Pattern Bikini Sets
Red and white bikini. With gold disk earrings, this outfit is bound to get you noticed on the beach.
#7 Lace-up Cinched Push Up Mermaid Three Piece Swimsuit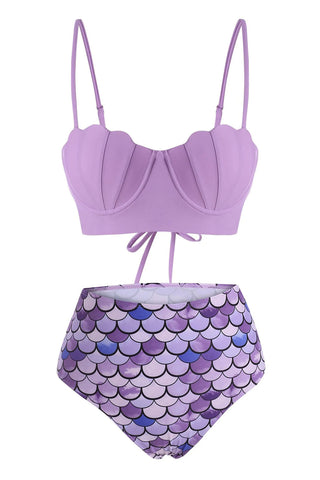 Purple is a gorgeous shade for dark complexion ladies. Purple halterneck  tankini with centre beads and detail.
#8 Iyasson Black Strapless Bikini Sets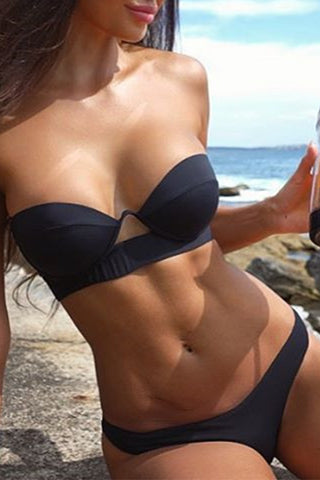 Gorgeous black two piece swimsuit with matching striped necklace. Perfect for sunbathing next to the pool.
#9 Iyasson Summer Stripe Bikini Set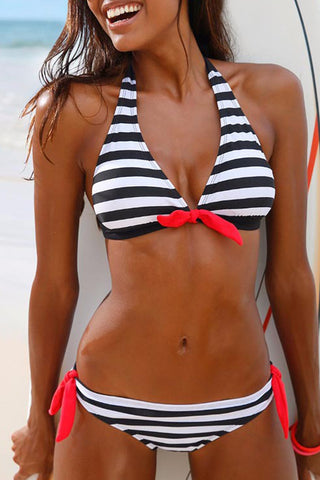 Black and white striped halterneck bikini with red bowknot detail under bust. Silver earrings contrast with this look beautifully.