Summer is coming!It means that it' time to go to the beach and enjoy the sea.What we did know was that we needed to find a good bathing suit before we set off for the beach.But when you open your closet, do you realize that last year's bikini doesn't match your current one?Oh, another exhausting trip to pick a bikini!
Please don't worry.We have plenty of nice items so you can sparkle on the beach. Add to that the makeover bikini bottoms have had this year, namely in the rear-end department, and it might be time to swat up on the styles you need to know about next time you go shopping.And do you know which type of bikini bottom fits you best?Or which style do you like best? We don't want you to feel bogged down and unprepared when selecting bikinis.To help you know about bikinis,Today we're going to learn about the cheeky bikini and the high-waisted bikini.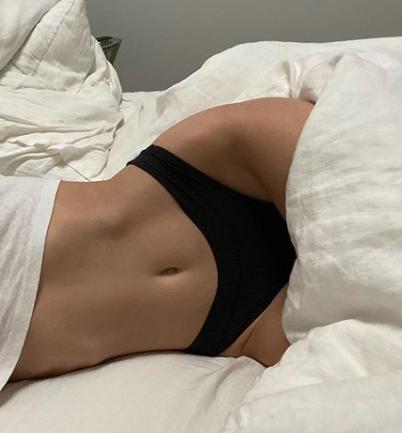 What is a Cheeky Bikini?
Over the past few years,the cheeky bikini bottom trend is spreading all over America.You may have heard of cheeky bikini, but if you don't know much about bikini, then you must ask what exactly is cheeky bikini?A cheeky bikini bottom:cut at the back with just a little more coverage than a thong bikini. It is a happy medium between a full coverage bikini bottom and a thong bikini bottom.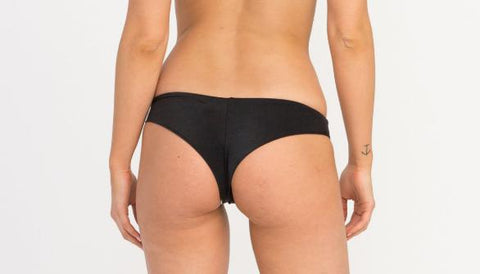 Cheeky bikini bottom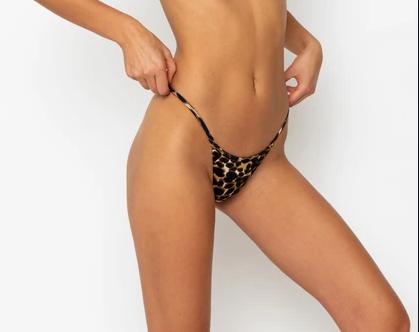 Thong bikini bottom
Why to choose
What we know is that if we go to the beach, in addition to swimming, we also want to show off our bodies.So A cheeky bikini can give you minimal protection and highlights your figure.Whether you're curvy or have smaller hips, cheeky bottoms can add to your wardrobe.Why?For those with fuller hips, a smaller cover reduces visual expansion.For those with less than perfect curves, a cheeky bikini can make her look fuller.If you are looking for more coverage,maybe A cheeky bikini is not your choice.
Of course, if you're still not sure if a cheeky bikini is for you, you can try it on at home first.In addition, before you choose to wear a cheeky bikini to the beach, you need to make sure your beach activities are appropriate.I'm sure you already know more or less about the cheeky bikini, so there's another bikini to consider—high-waisted bikini.It is also an indispensable bikini for you.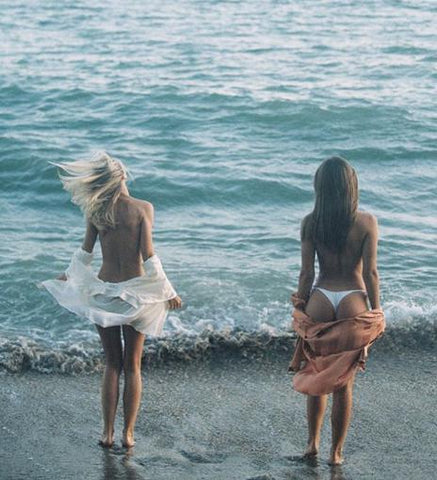 What is a High Waisted Bikini?
The high-waisted bikini is by no means a new word.I believe most of you know it to some degree.High waist is the waist line position which is significantly higher than the natural waist line.This bikini bottom has a higher cut and therefore covers your belly.So the high-waisted bikini has more coverage than the cheeky one.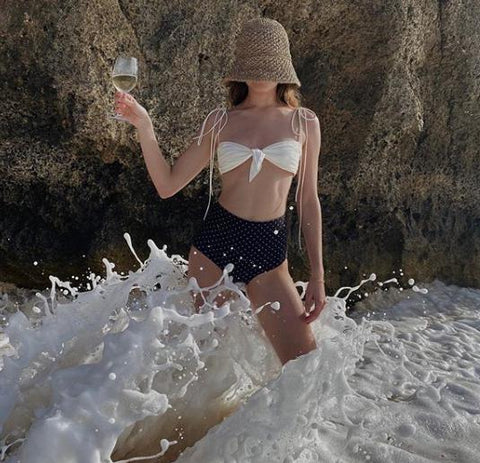 Why to choose it?
High waisted bikini bottoms have been popular since the 50s,there must be a reason the high-waisted bikini remains so popular.Retro style is what people love in recent years.High-waisted bikinis always make people want to choose.if you want tummy control swimwear but don't want to opt for a one-piece swimsuit,then you can take a high waisted bikini into consider.Some people love getting cheeky in bikinis. Others might prefer more coverage for their bottom lines.The high-waisted bikini not only provides you with comfort, but also shapes your perfect curves.
If you go for a swim at the beach or by the pool, the average swimsuit is more likely to slip off,just like cheeky bikini.But a High waisted bikini is a safe way to spend the day at the beach.You can have fun on the beach and not worry about it slipping off.
Cheeky or High Waisted?
I believe you have some idea about both types of bikinis.So which one do you prefer?Cheeky or High waisted bikini?Or do you like both?Never mind, here are two bikinis you can't miss: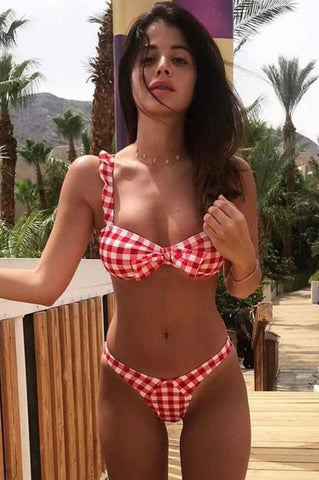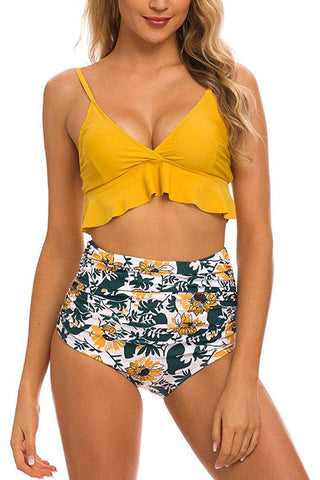 💖💖💖💖💖
You get a 22 percent off discount code for forwarding a comment.

After receiving the product, leave a comment.You get a $5 gift card.

You can use it for your family,friends and yourself.

This activity is valid for a long time, please contact us by email or IG

(iyasson_official) for collection.