In summer, in addition to losing weight, buying sunscreen, buying clothes, there is also a huge project, that is hair removal at home.According to the survey, about 90 percent of women are bothered by fur.When you're out in a nice short skirt, when you're standing at the beach in a bathing suit, and you see the hairs on your legs and underarms, your interest must be reduced.See another person's smooth skin again next, your mood also can become bad.So take advantage of the Covid-19,get started on the hair removal at home.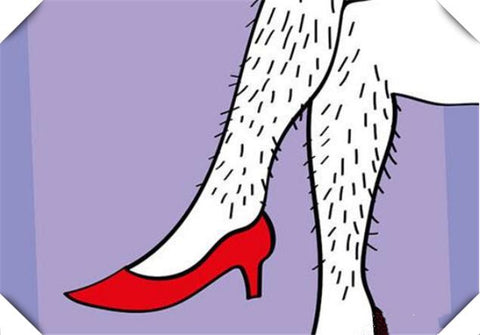 Don't know how to hair removal at home?It doesn't matter.Since we are going to hair removal, we need to understand three ways of hair removal.The first is physical hair removal, the second is chemical hair removal, the third is laser hair removal.The way that hair removal is different, the product that use is different, cycle is different, applicable crowd is different as well, so we should use according to the circumstance of oneself discretion.
#1.Physical Hair Removal
1.Razor
Advantages:
*cheap 
*easy to operate
*painless and fast

Disadvantages:
*can't inhibit body hair growth and completely eradicate body hair
*only Keep it for a short time
*It's easy to scratch your skin if you're not careful
*should change the blades frequently
A razor must have been your first choice of hair removal tool at home.It's also the cheapest way to remove your body hair.But because it can't be cleaned completely, it grows super fast.And some people feel that their body hair gets thicker after shaving. Why?This is actually because the top of the hair is shaved off, and new hair grows back from the shaved part, so the new body hair looks thicker.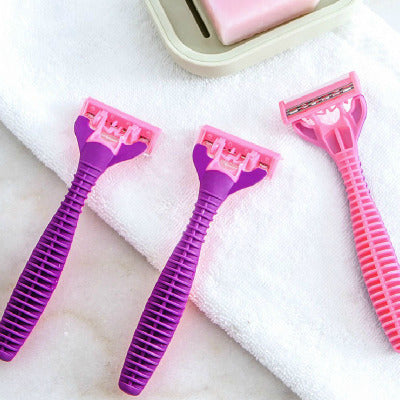 Shaving with a razor is the most traditional method of hair removal at home.During use, the razor should be at a 90 degree Angle to the skin and then pushed in the direction the hair is growing.It is most convenient to remove it when bathing.If not bathed, be sure to use it with shaving foam.
2.Waxing paper
Advantages:
*Can remove body hair thoroughly
*Can keep it for a long time
*Suitable for most people
Disadvantages:
*Intense pain
*Easy redness and swelling
*Easy to cause skin damage, serious will also cause hair folliculitis
*The remaining wax on the skin surface needs to be cleaned twice
I tried waxing paper once, and the pain might not want to try it a second time.But for beauty, the pain is worth it.The hair removal was very good on that occasion, it lasted for nearly a month because the hair was pulled out by the roots.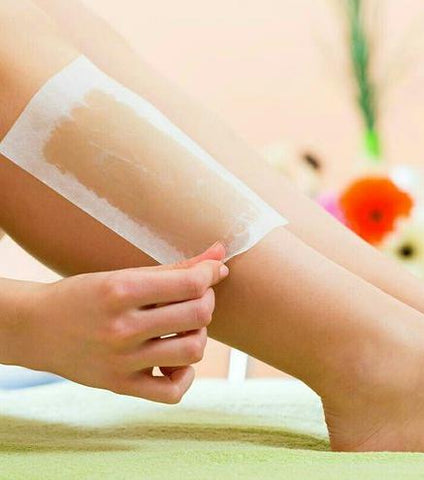 Waxing paper is used to mechanically tear the body hair out by the roots.Wash and dry your skin before hair removal.Then follow the direction of the hair to smooth the hair.Waxing paper can be cut to your own size.If the weather is cold, please put wax paper between your hands to cover the heat.Carefully tear the wax paper to two pieces and paste it in the direction of hair growth.Then go against the body hair growth direction with the fastest speed to tear the wax paper.Finally, remove any remaining wax with a wet wipes.
#2.Chemical Hair Removal 
1.Hair Removal Cream
Advantages:
*Painless
*Convenient
*The operation is simple

Disadvantages:
*There is a risk of allergies
*Short duration
*Smell bad

Hair removal cream is also a frequently used emergency hair removal at home method.It only takes a few minutes to get clean.No need to do anything extra, is it really convenient.But it also grows back easily and needs to be redone every few days.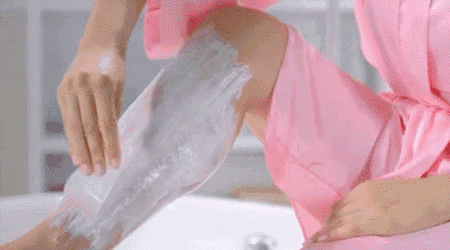 Chemical hair removal is a process in which hair removal cream react with keratin in the hair, eventually fusing the root of the hair and shedding it.The hair removal cream is particularly easy to use:Squeeze out the hair removal cream and apply it evenly to the area where you want to depilate.Wait for about 5 minutes and then wipe with a wet tissue. The lost hair will follow the tissue away.But after all is a chemical composition, there is a certain amount of damage to the skin, so it is prudent to use!
#3.Household Depilator
Advantages:
*Painless
*convenient
*High cost performance
*Less damage to the skin
*The effect is good

Disadvantages:
*The effetc is worse than hospitals
*The price is a little high

Household depilator is cheaper than going to a beauty salon or hospital for laser hair removal.Laser hair removal outside can cost a lot of money and requires a visit every few months, and there's no guarantee of permanent hair removal.So why not buy small one yourself?The household depilator is designed for public use, so it is very easy to operate.And it will last a long time.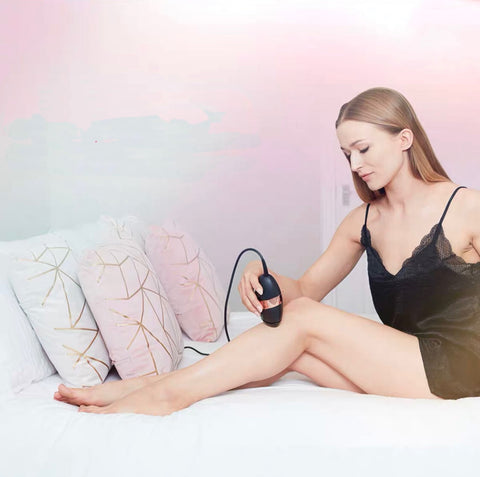 It is also simple to use:Before using a depilator, you need to shave your body hair with a razor.Then connect the power and start up.When using, make sure the lamp holder is perpendicular to the skin,Then press the button and it's ready to go.After repeated use, you'll notice that your hair thins out.It's best not to get too much sun during use.

Questions about Hair Removal
Q:Can depilate become thick?
A:Of course not.Our hair grows in a conical shape,thick at the bottom and thin at the top. When you shave it off, the new hair grows closer to the bottom, so it feels thicker.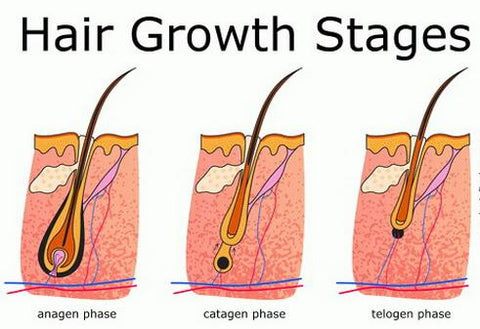 Q:Does it get inflamed easily?
A:It's generally not inflamed.But you can still cause folliculitis if you make a small cut with a razor, or if you use a particularly irritating product after shedding.
Q:Can depilate destroy sweat gland?
A:It can't.Perspiration is mainly produced by sweat glands, which do not open their hair follicles.
So hair removal does not affect the body's normal metabolism and sweat.So don't worry.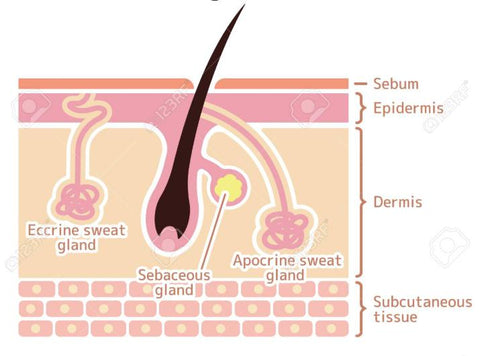 If you have any questions about hair removal at home, please leave a comment below.
🎈🎈🎈🎈🎈
You get a 22 percent off discount code for forwarding a comment.
After receiving the product, leave a comment.You get a $5 gift card.
You can use it for your family,friends and yourself.
This activity is valid for a long time, please contact us by email or IG
(iyasson_official) for collection.