What's easier to learn than swimming for toddler?Most children like to play on the beach, swim in the pool, or play in the pool.It's time to start preparing for the upcoming summer weather.As parents, we should take more time to consider the fabric, performance and style of our kid's swimsuit.To help you out, we looked around and found our favorite toddler girls swimsuits of 2020 that reasonable in price,attractive in design and good in quality. Scroll down to find the ones that meet your needs.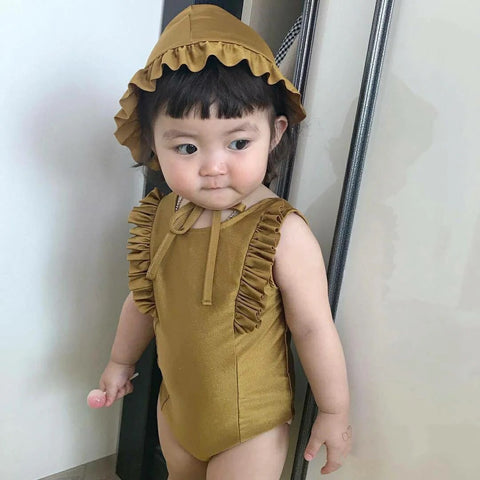 Here are the best toddler girls swimsuits you can buy: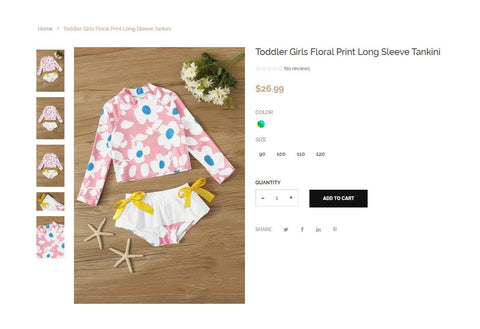 Iyasson Floral Print Long Sleeve Tankini
The last thing you want to worry about when having a day of fun in the sun is whether or not your child is protected from those harsh summer rays. Everyone's sunburn can lead to serious health problems later in life.And with the iyasson floral pint long sleeve Tankini, you don't have to worry about your kids getting sunburned anymore.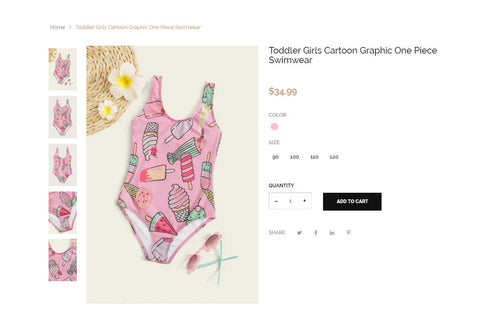 Cartoon Graphic One Piece Swimwear
Lovely colorful ice cream patterns are perfect for summer.This cartoon print swimsuit can be worn by children playing with water at the seaside or piling sand on the beach.Because it dry quickly ,your child won't mind wearing one after getting out of the water or getting wet.Good permeability will not make your child feel stuffy.And there is a suggestion:Slather sunscreen on your child's arms and torso every few hours when your child go to the beach!
Stripe Falbala Baby Girl Swimsuit
Bikini is a good choice for women of a certain age,but for younger girls especially toddler girls,A well-made one-piece swimsuit is simply better suited to the energetic activities of them at the beach or pool.The iyasson stripe falbala swimsuit has two different colors to choose from.Stripe design that never goes out of style.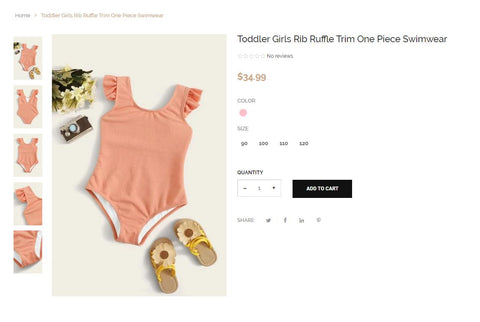 Toddler Girls Rib Ruffle Trim One Piece Swimwear
If you and your girl like simple style,this may suit you.When the sun rises in the morning or sets in the evening, it can be a little cold.So,you can pair it with a light coat for your child.Orange gives life to swimsuits.The swimsuit is good with washing and wearing.It has good elasticity and does not deform easily.
Pineapple Printing Baby Girl Bikini
We want all of our children to be little pineapples — stand tall, wear a crown and be sweet on the inside. So why not give them a pineapple printing bikini?Nothing says summer like a pineapple.Bright colors can be easily seen in a crowd.The gift of a small hat can also protect the child's face and head.Would you be happy to see your child dressed like a cute little pineapple?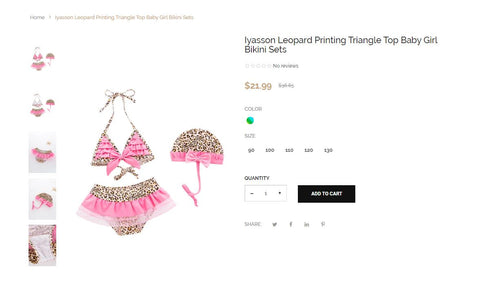 Iyasson Leopard Printing bikini
Who says cute and sexy can't be together.Iyasoon leopard printing toddler girl bikini gives your child a different style.Girls love pink,bow,and skirt.They also like animals—leopard.Despite the fact that they can be big and scary.Combine these,We found this bikini.It even comes with a matching hat for head to toe protection.The split design is very suitable for wearing and taking off.This is very important for toddlers.
✨✨✨✨✨✨
There are also various kinds of toddler girls swimsuits to choose.
Pick one and head to the beach!