Are you Looking for the perfect women's swimsuits?Do you need a high-quality swimsuit with low price?We believe in swimsuits for everybody and every body.When the weather's warming up, get ready for some fun in the sun. Get your beach outfit ready by shopping the selection of plus size swim.So today I'll help you find plus size swimsuit that attractive in price and quality for you.
Why do you choose cheap swimsuit rather than expensive?
Someone is bound to ask:Is cheap swimsuit good in quality?In this day and age, there are thousands of swimsuits on the market.But most people still choose the cheaper swimsuit.Here is the reason:People usually buy more than one style of swimsuit at a time.A few cheap swimsuits will do the trick.What's more, the style of fashion varies from year to year.When you bring out this year's swimsuit the next year, it will be out of date.And some expensive swimsuits may not be as good in quality or style.
Select tips (for cheap swimsuits):
There are some cheap swimsuits that always raise concerns about quality.Here are some tips for choosing a swimsuit:
1.pay attention to the tag:The content of spandex in swimsuit is appropriate with 15%-20%
2.Pay attention to the flexibility of the bikini:Choose a swimsuit that is resilient
3.Pay close attention to the stitching of the swimsuit:Try to choose a swimsuit that is firm at the seams
4.pay attention to Whether the swimsuit will fade.
Recommend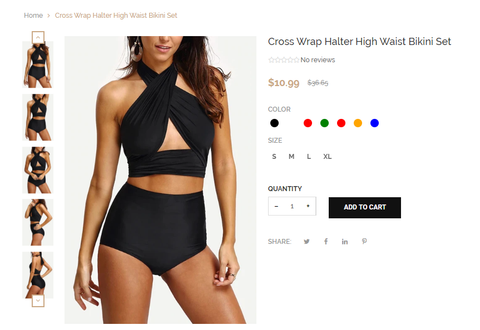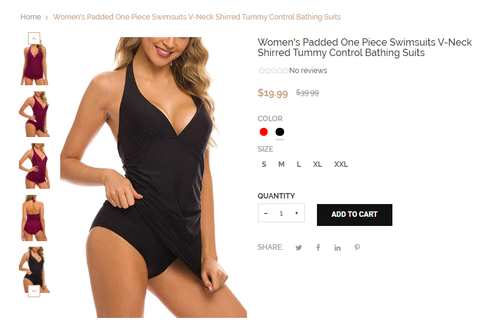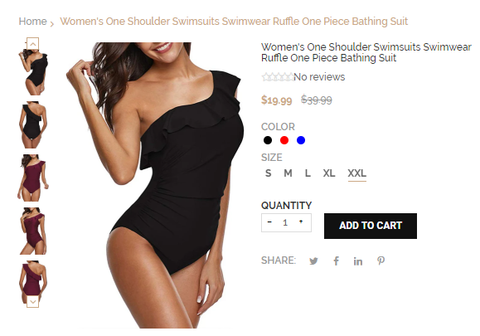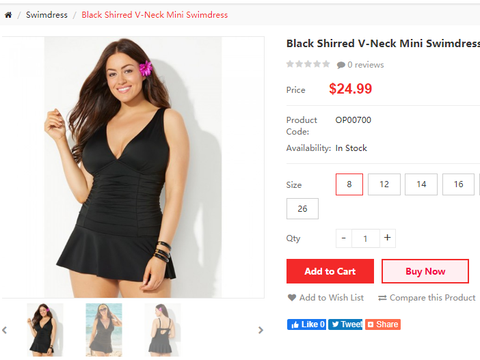 Black is the slimmest color and the most durable for plus-size women.The simpler the style, the more classic.A high waist and a deep v-neck can also accentuate the figure.You can never go wrong with a black swimsuit.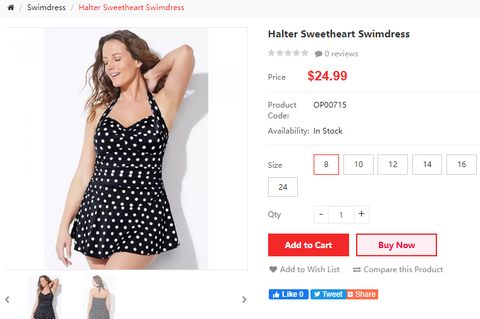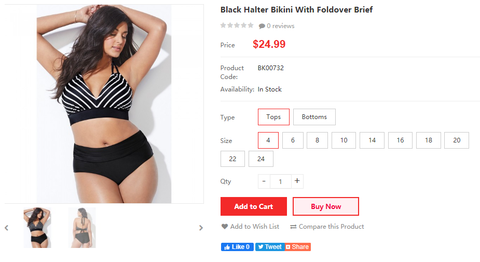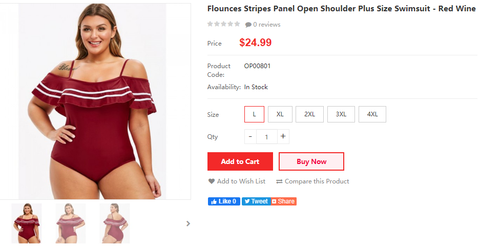 Wave points, stripes, and geometry are all timeless elements.If you don't like dull black, you can try these retro elements.You don't need to spend much to get a distinctive plus-size swimsuit.So why not?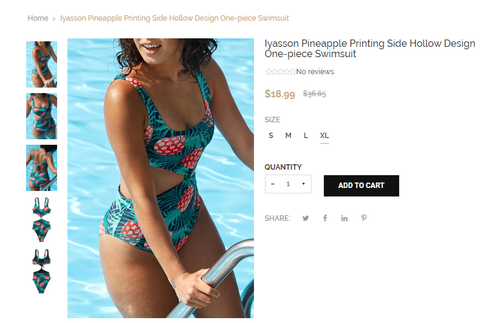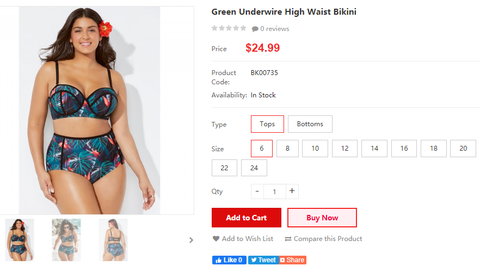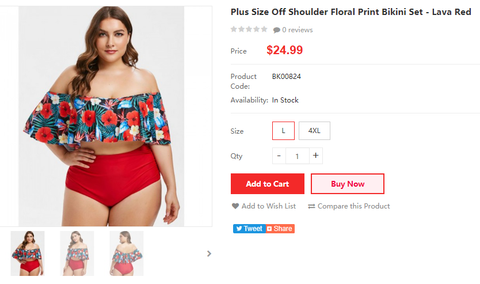 Floral Print swimsuits come in different styles.Floral printing is one of the most popular items in 2020.So if you want to show your energetic,you can try it.Then You must be the center of attention on the beach.
Conclusion
Most people on the market will go for cheap and beautiful swimsuits rather than expensive.It's not easy for a plus-size girl to pick out a swimsuit.These different styles of plus-size swimwear may help you choose a swimsuit.Whether it's casual or cute, retro or tropical, there's always something for you.So if you see something you like, try it!