What is the fabric of the swimsuit ?What kind of bathing suit is a good one?Summer is coming, so we have to look at the fabric when we pick out our swimsuits.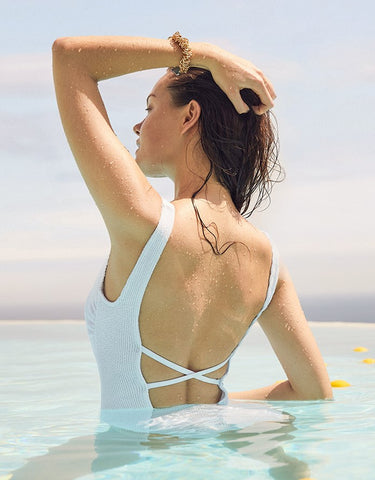 Is Swimsuit Fabric Important?
The answer,of course is YES!The fabric of the swimsuit is actually very important for us to wear and swim.Most bathing suit fabrics are designed to fit all these gorgeous curves and allow for a comfortable and safe swim.The comfort of a swimsuit is very important.A swimsuit made of good fabric not only highlights your figure, but also protects your skin while you are swimming.   Now the fabric of swimsuit is special much, we should pay more attention when choosing, so what kind of fabric swimsuit is best?Let' find out.
Mainly Types of swimsuit Fabrics
1.Lycra:
It Is a kind of man-made elastic fiber.And the Lycra is the best elastic fabric, can extend to the original length of 4~6 times. so it has a very good stretch.With an anti-chlorine DuPont Lycra, swimsuits will last longer than those made of regular fabrics.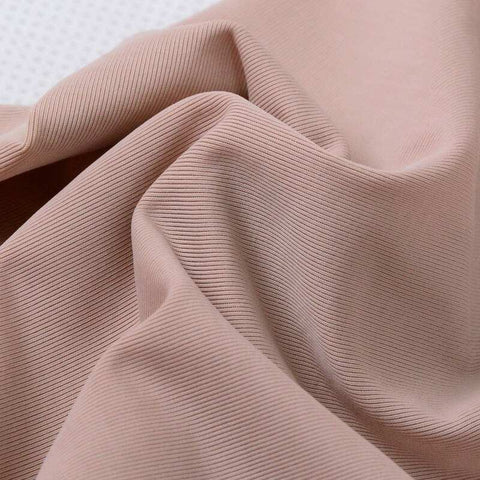 Characteristics of Lycra are:
*anti-wrinkle
*Soft
*durable
*Fast Drying
*Chlorine resistant
2.Polyester:
For one - way, two - way stretch elastic fabric.Polyester fabric has dominated the competitive swimwear industry for several years.Because of its limited elasticity, swimsuits made of polyester are cheap.It is mostly used in swimming trunks or women's tow-piece swimsuits.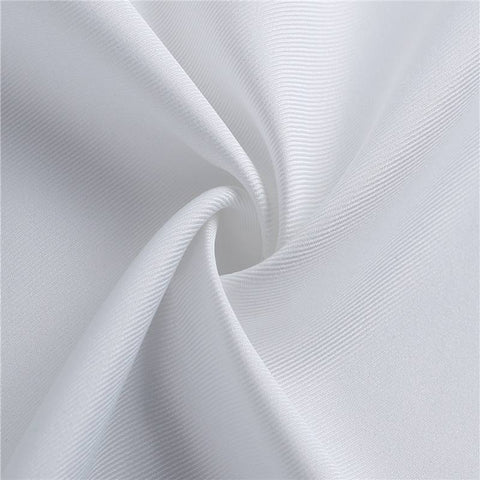 Characteristics of Polyester are:
*Soft and comfortable
*Fast Drying
*cheap
*Launders easily
*holds its shape well
*Keep the color well
3.Nylon:
Nylon is a strong fiber, so it's strong enough to be used as a swimsuit fabric.Nylon has a soft, soft feel, which is the main reason for its popularity, in addition to its many shiny features.However, chlorine is less resistant than polyester, not longer lasting polyester.But the price is right, the public can afford it!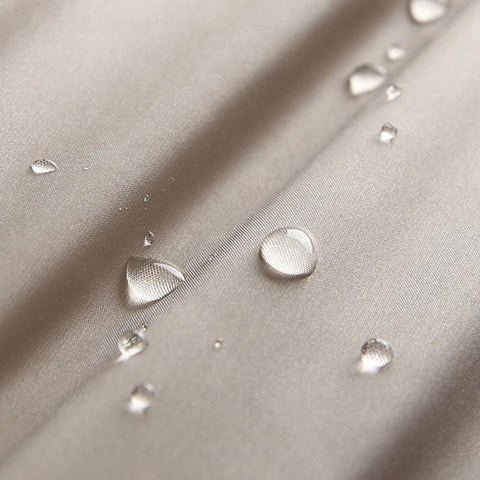 Characteristics of Nylon are:
*Abrasion Resistant
*soft
*price is moderate
*Fast Dying
*Good elasticity
*Glossiness
How to choose the fabric of swimsuit?
The best fabric for swimwear is the one that makes the most sense for your needs.Among three fabric,We can know that:Polyester swimsuits are the most affordable.Nylon swimsuits are in the middle price range.As for softness,Although Polyesters are coming closer and closer every year,the feel and effect of nylon are incomparable to polyester.As for service life,Lycra swimsuits have a longest service life among the three.   To sum up, for practical reasons, I would prefer a polyester swimsuit.Of course, if you can find a nice, comfortable, affordable polyester swimsuit, that's even better.One thousand readers, there are one thousand Hamlet.It's best to choose the swimsuit you like.