In imperceptible, printing gradually becomes the element with indispensable every summer.Tired of solid color, tired of cookie-cutter,  plant printing has become an essential item,and swimsuits are no exception.Prints and cuts vary from swimsuit to swimsuit.The printing pattern brings a rich tropical flavor to the hot summer, which makes people shine in the summer.From sunbathing on the beach to tropical vacation, let's take a look at the hottest plant print swimsuits.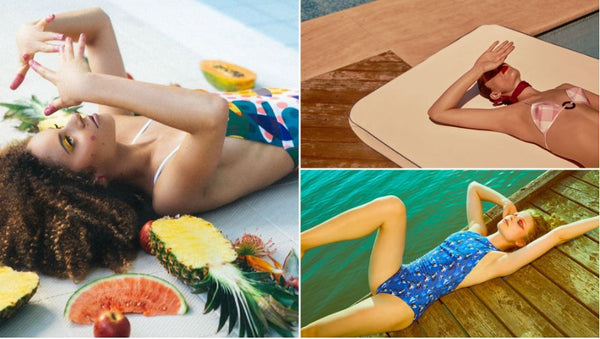 Plant elements have long been known for their light, cool, lumpy collisions.Bright color contrast, a wide range of print design and the use of tropical elements, as if the vibrant green jungle on the body.
Leaf print
Clear plant meridian, rich jungle color, bursting with vitality, bring infinite vitality to the summer.The season of enthusiasm, full of boundless vitality.Vibrant leaf prints let you feel the breath of nature.
There are some leaf print swimsuits: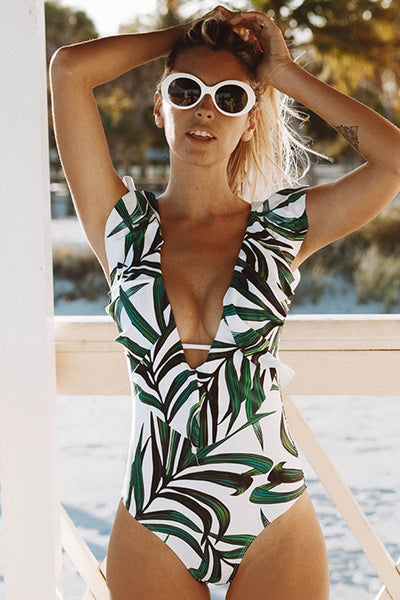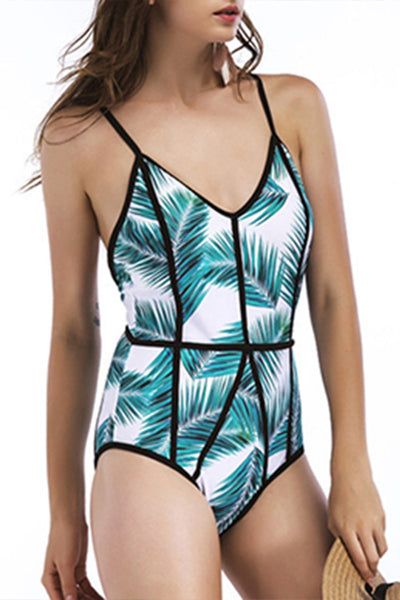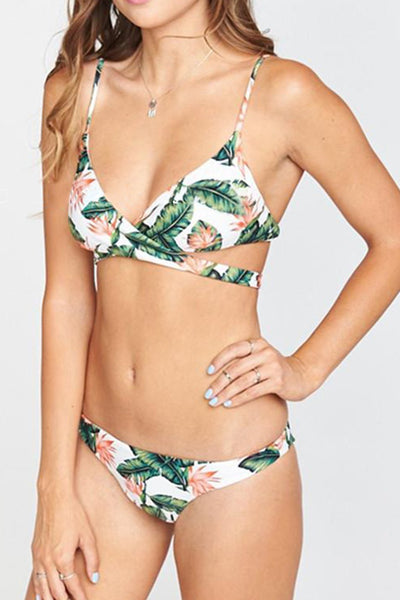 Bright green leaf appear as embellishment on swimsuit, add a bit cool to hot summer day.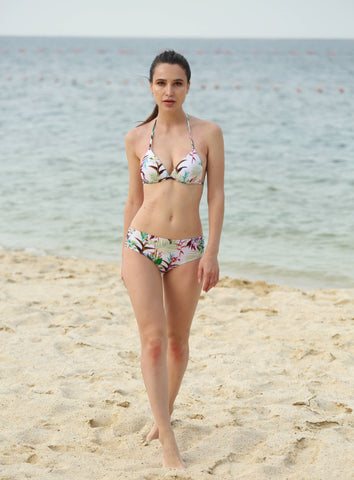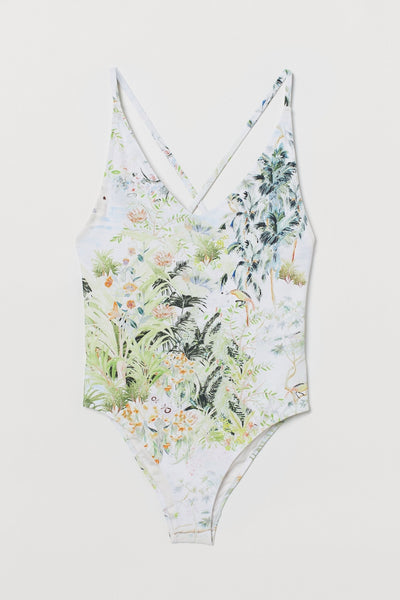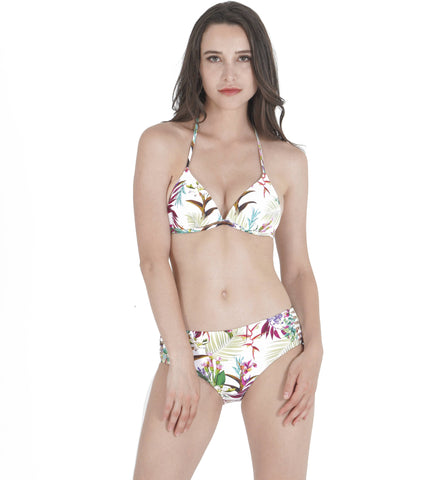 Different from the large area of green prints above, these light leaf prints have a fresh feeling of spring.If you don't like strong colors, then these are worth considering.
🍃🍃🍃
Floral print
The combination of enlarged tropical flower prints and color blocks can create a flamboyant style.Feminine tropical flowers are a hit in summer prints and graphic design.Of course, there is also a swimsuit.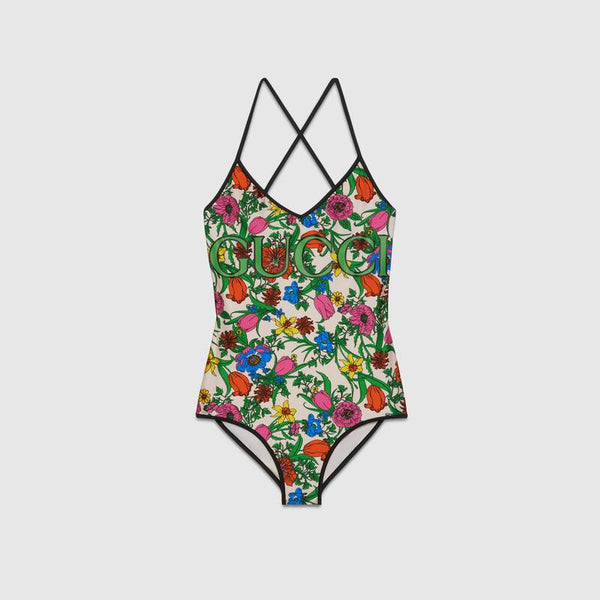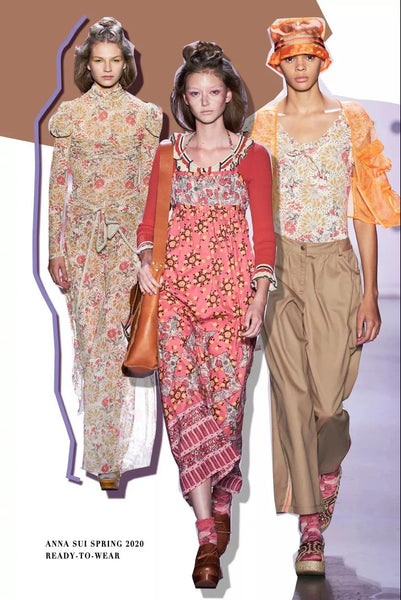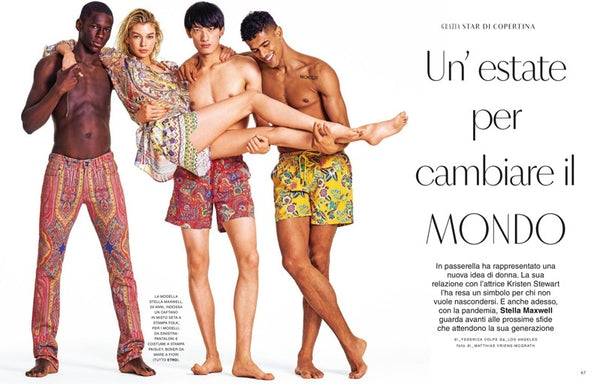 The fashionable dress of a lot of big brands also applied flower printing this one element.We can see it everywhere, from magazine covers to fashion shows.You can see how hot it is.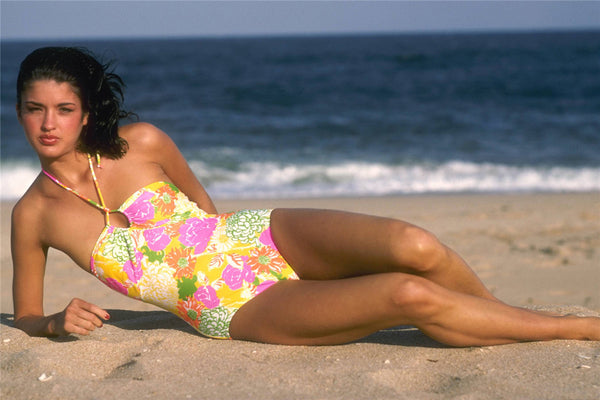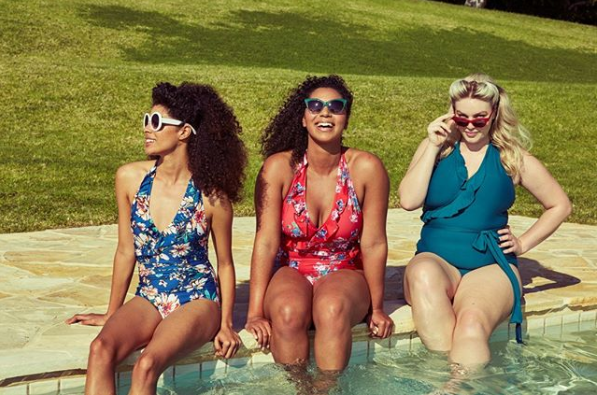 Large, full-colored flowers give the swimsuit a retro flavor,make swimsuit more a kind of sex appeal.Elegant colour brings strong visual wallop to us,let people be all eyes.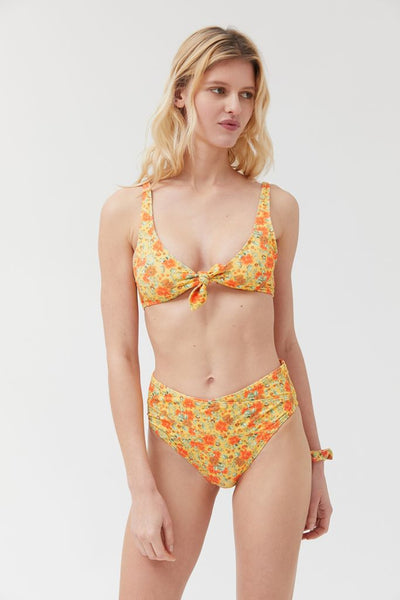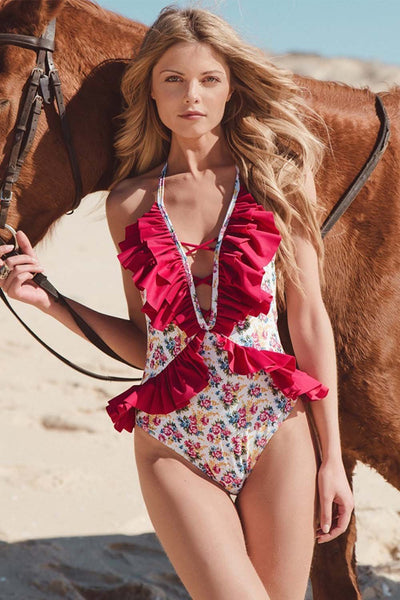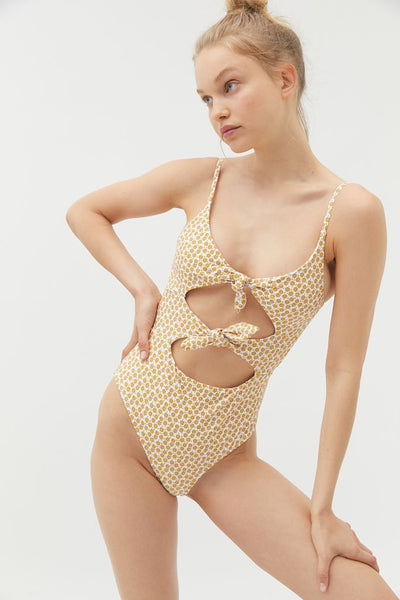 These bright yellows, oranges and reds give a youthful vibe to the dark suits above.If big flowers make people sexy, then small flowers make people energetic.It makes you look years younger.
❀❀❀
Fruit print
Have you ever noticed that the prints on clothes, bags and shoes, in addition to the flowers and plants, leap into the eyes of the public, refreshing and delightful!That's a fruit print.No matter what fruit printing, its changeful and colourful let whole summer was full of amorous feelings.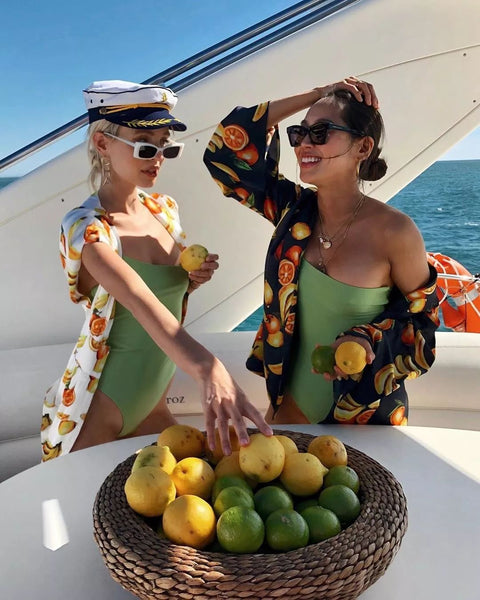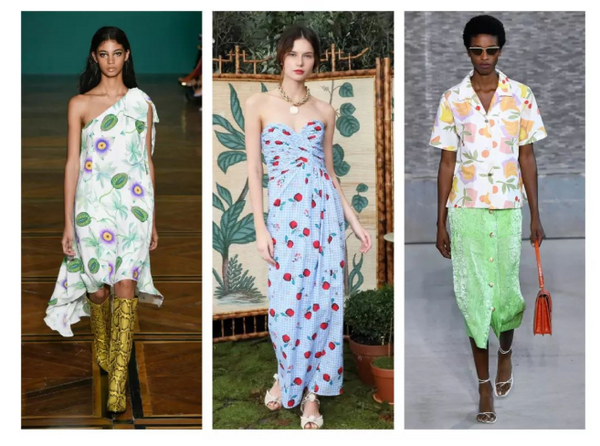 The fashion website selected the fruit print as one of the popular designs for spring and summer 2020.Of course, this is not unreasonable.Since 2019, fruity prints have appeared in clothing from major brands.These include many celebrities who are also keen on fruit-print clothing.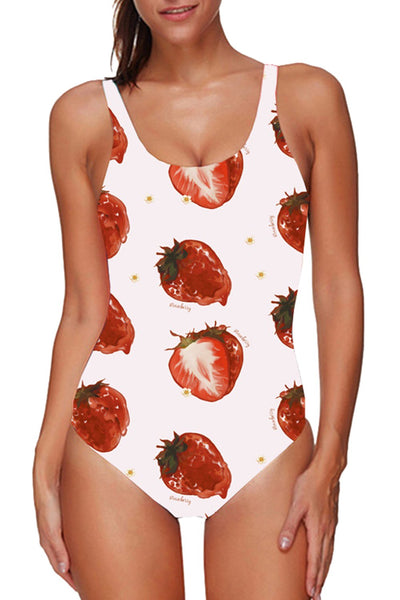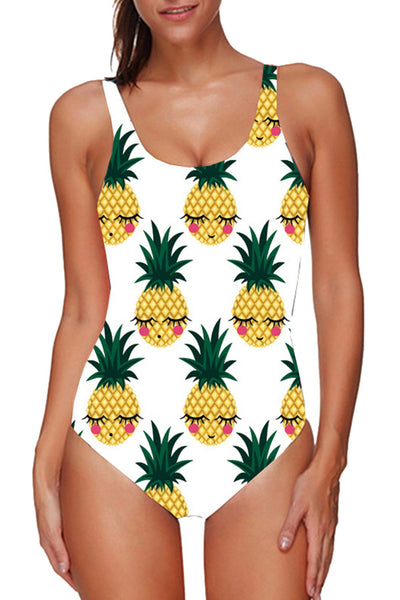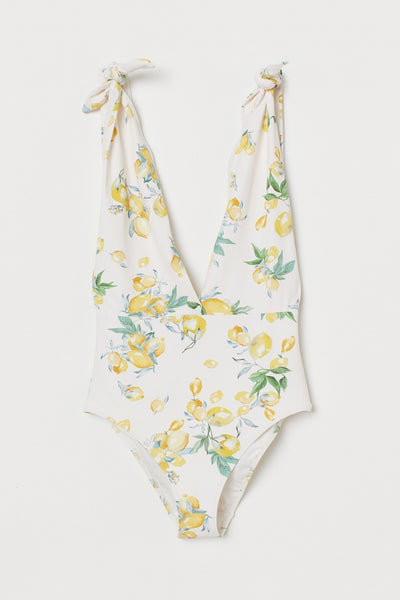 Although fruit printing is to be composed by fruit design, but the choice range is not narrow actually, want to wear fashionable, good-looking?
The first priority is to choose your own.Strawberry, cherry, peach, lemon, it is a kind of relaxed from the vision to the taste.The fruit print of large area looks more sexy, small print looks green and lively.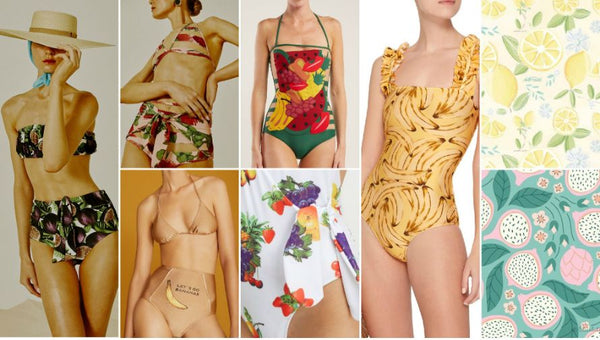 🍌🍎🍓🍋
Prints and patterns play an important role in creating something new.Whether it is leaves printing, floral printing or fruit printing has its own characteristics.They add energy to hot summer as well as to you.
What kind of prints do you like best?
Leaf?Floral?Fruit?
Choose what you like
Let your summer not be monotonous