The cover-ups of swimwear has long been a must-have item for women in spring and summer.It can resist the cold of spring at night and block the sun's rays.Choose the right cover-ups to make you look stylish and nice on the beach.There are countless kinds of cover-ups. For the current temperature, good cover-ups in addition to light and breathable, different materials of the fabric or style can also build a different effect and feel.Do you know how to match them?Today, let's look at the matching skills of the cover-ups for swimwear.
 Cover-ups & Bikini👙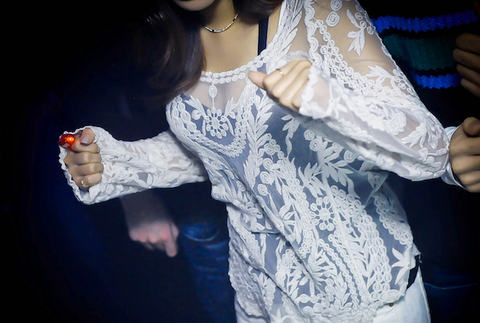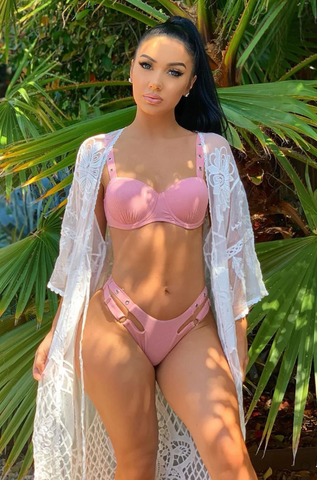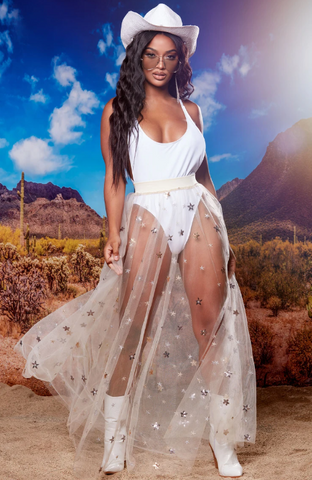 COCO CHANEL said that lace is a great invention that can be compared with the nature. Up to now, no human invention is more elegant and exquisite than it.No matter what the most popular style of the season is, the element of lace will not be covered up.Lace cover-ups &bikini is the most elegant.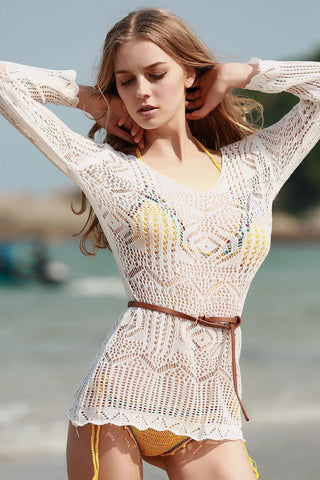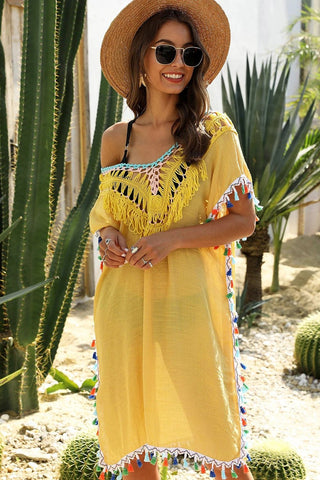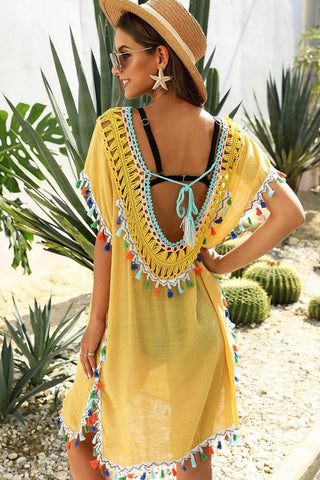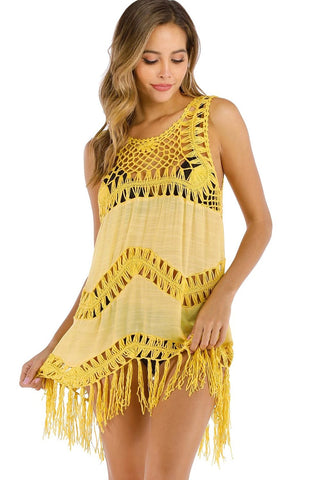 Bohemian represents an unprecedented romanticization,folk-custom and liberalization.A Boho cover-ups with bikini makes you look attractive.Bright colors can stand out from all the other girls on the beach.It's also very suitable for small girls.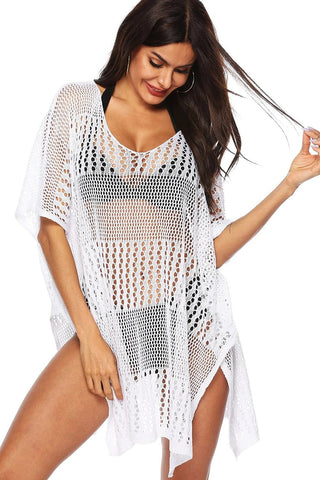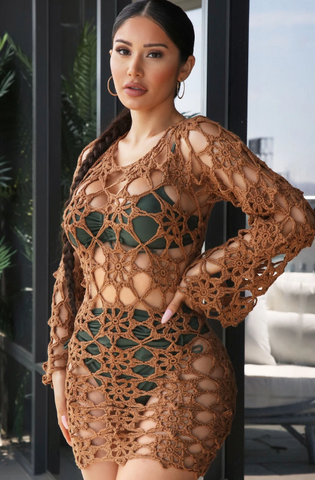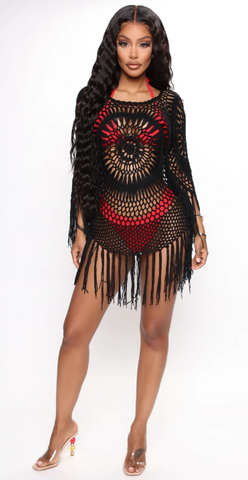 You don't worry about your skin getting cold or too hot or uncomfortable when you wear Knit cover-ups.A shimmering knit cover-ups paired with a bikini is sexy and makes you look playful at the same time.
Cover-ups & Underwaist 🧘‍♂️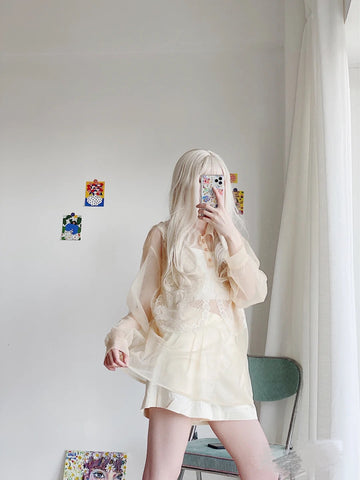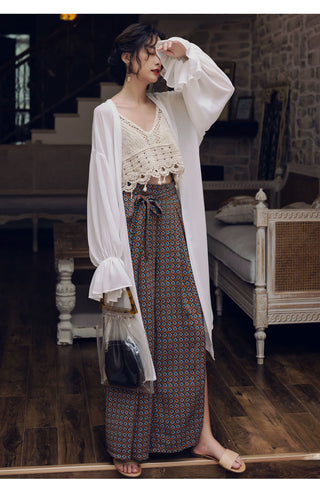 If you can't swim, a cover-ups can be worn with a underwaist.A white chiffon cover-ups with a cover-ups makes you look fresh and refined.Chiffon fabrics are light and breathable, so it's not too hot to wear even in summer.Combine it with a sun hat and you can head to the beach!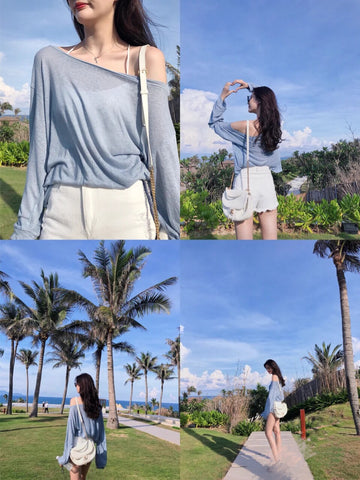 It is not necessary to wear a swimsuit at the seaside, some are not quite the same collocation and blue white clouds sea complement each other.Wear a blue knit cover-ups with a white tank top and shorts for a vibrant look.At the same time, it makes people feel comfortable visually.Such a fresh sculpt is very suitable for seaside photos.If you want to show off your long legs, go for it.But this style may not be suitable for women with a strong upper body.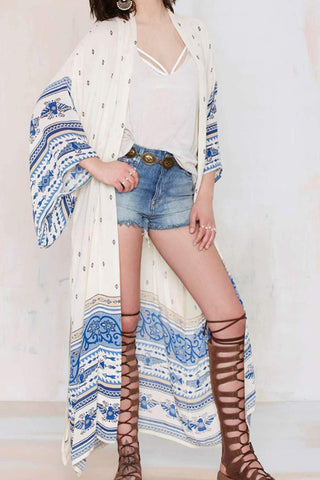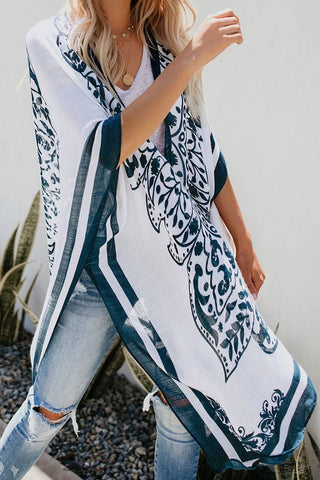 A white underwaist with jeans is the most timeless casual style.Whether you're going shopping or on vacation, you can wear them out.The temperature in this season is hot and cold, you can match it with a blue and white cover-ups outside.It will make you look powerful.To more plump girl, this kind of collocation can cover the flesh on the body very well.Even putting it on shoulder casually also makes her strong!
Cover-ups & D

ress

👗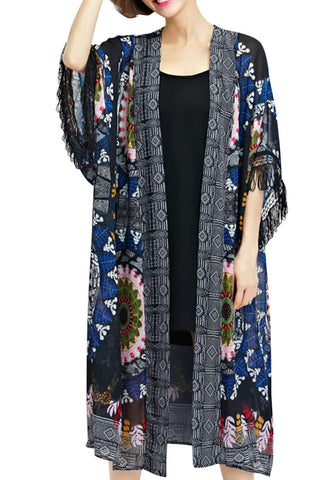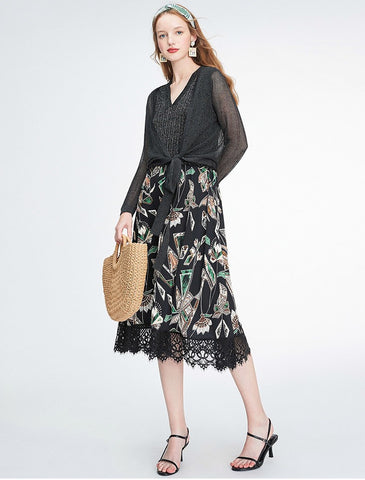 Retro style is a popular style in recent years, but the interpretation of this style has a certain degree of difficulty.The slip dress is very sexy.These dark cover-ups with black dress are suit for mature woman.Dress and cover-ups to make you look more attractive.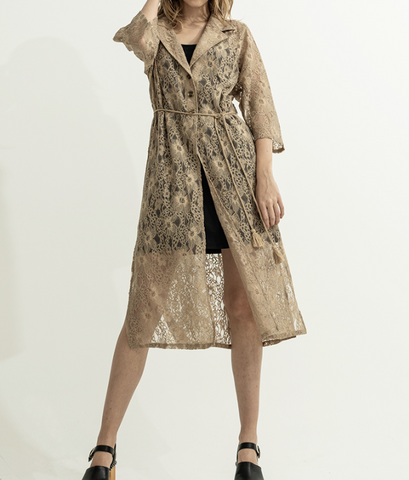 Lace cover-ups can be worn with a dress as well as a bikini.If tie-in bikini gives us pure and fresh feeling, tie-in dress gives us a kind of casual feeling.Put on a pair of flip-flops and then you can head out to the beach.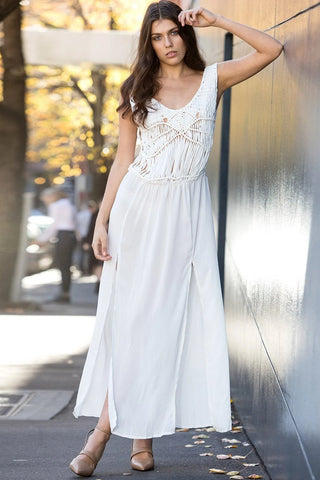 Go to the seaside to play, the most joker color will be white.If you don't want to go swimming, you can just wear it enjoy the sea and beach.Even if the sea breeze blows in the evening, you won't be too cold.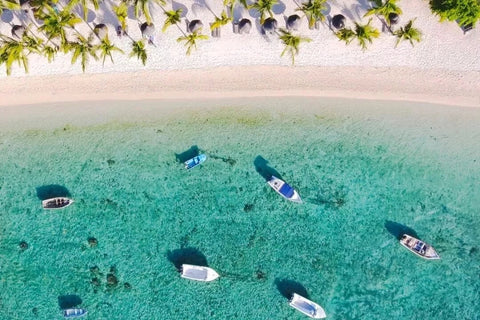 In recent years, new materials have emerged to make the swimwear cover-ups more widely worn.,and it is becoming more and more important.In order to reflect personality, it is necessary to carry on some dress collocation.Choose the right swimwear cover-ups to make you the most attractive woman!