With the rising temperature,It's time to let your body breathe.Seaside is a paradise for people to take a holiday.The hot summer makes one eager to jump into the sea.When we mention beach,we are likely to associate bikinis.However,beachwear is not only bikini.Except bikini,there are also other looks.Such as beach coats,shirts,skirts,dresses,sunbonnets and more.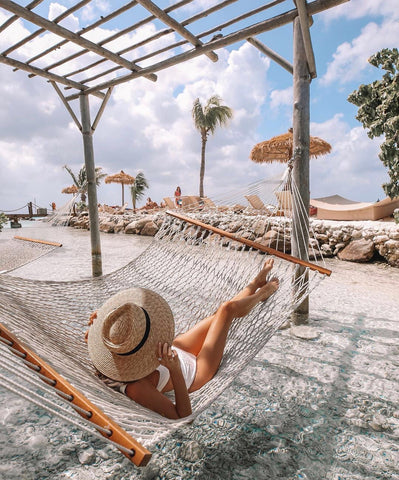 There are some utility tips for how to choose beachwear:
Key word: bright ,colorful
  It seem that in the warm spring,the clothes start to be colorful.This makes many traditionalists hopeful but can't.But,if your collocation is proper,you will stand out from the crowd.
Dressing tips:
          AA with her friends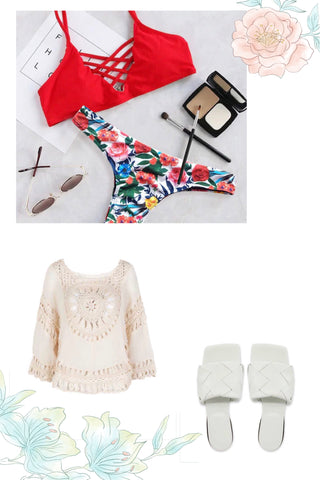 Floral Print Bikini with white blouse and woven slippers
  If you want to wear bright bikinis,remember do not wear colorful coat and slippers.Too many bright colors will make you looks messy.So you can choose bright color bikinis with a plain blouse or coat.It' going to let others vision shine, but it's not that obtrusive.
Key word:white
The white top is definitely one of the big flashpoints.White will bring us a fresh feeling.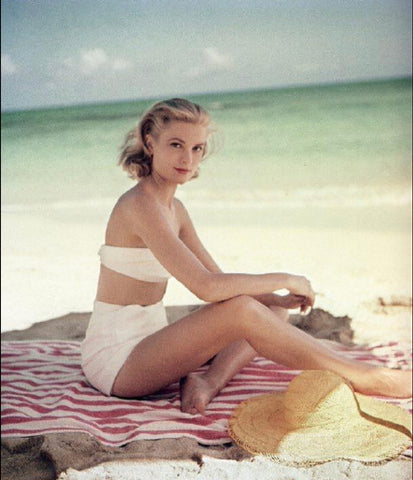 Grace Kelly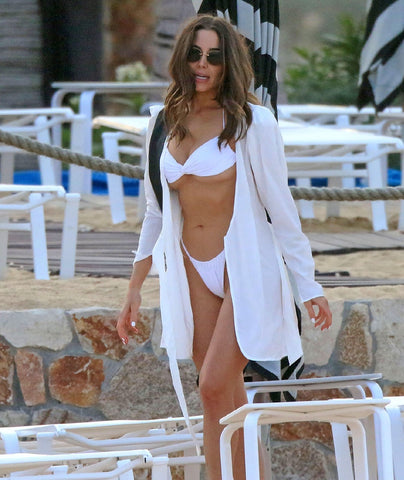 Olivia Culpo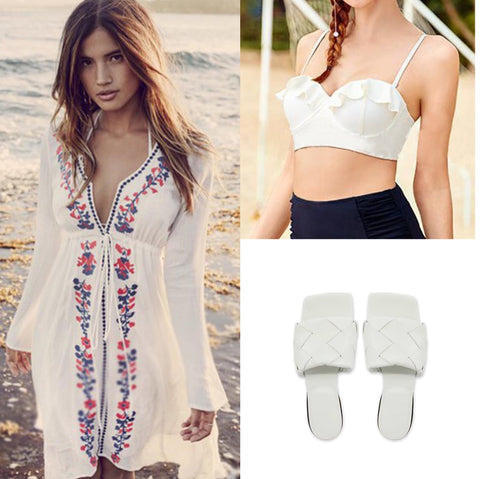 White bikini with white patterned blouse
We can take Olivia Culpo as an example,A plain white bikini with a  white coat,Although it loos simple,gives the impression of comfortable.So if you like this style,you can choose a black and white bikini with a white patterned coat.As for slipper,bright or plain is both OK.
Key word:jeans
When you go to the beach,jeans shorts are necessary.It is very popular with women.jeans shorts can reveal the curves of legs.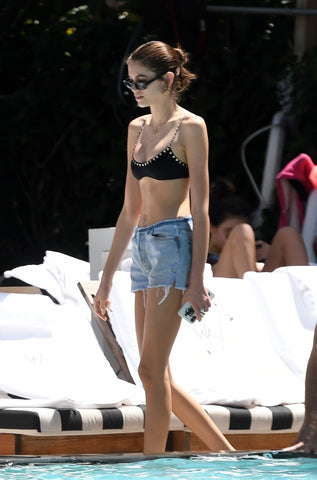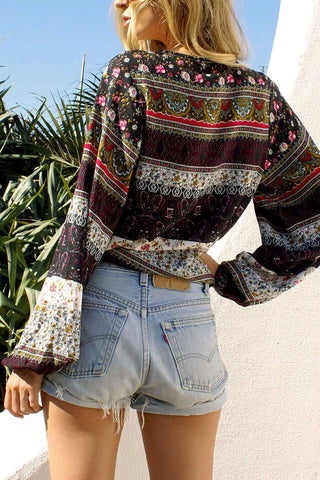 It is not difficult to match jeans shorts.No matter what style bikini top is,it all work well with jeans shorts.The common black or white tops will be very casual.Bright tops with jeans shorts will looks more active.
Key word:vintage
 Vintage is one of the hottest styles right now.Here are some types.
Type one:wave point, plaid, stripe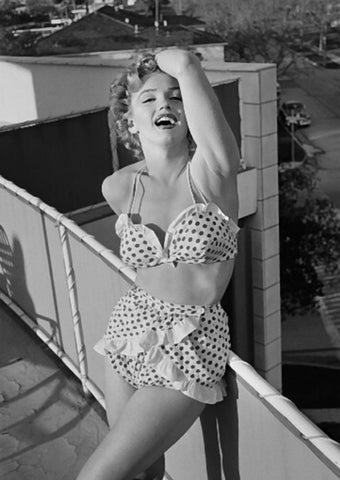 Marilyn Monroe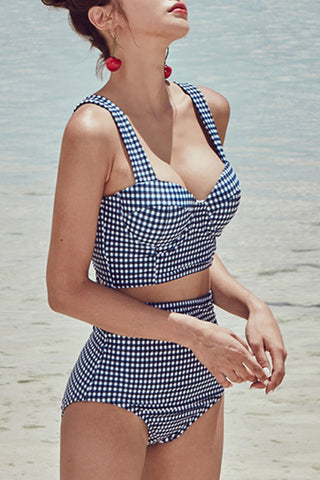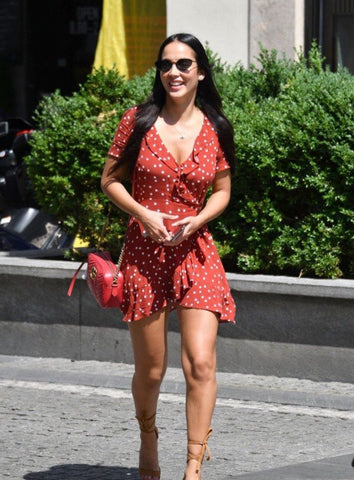 As for we,We can choose blue white plaid bikini or wave point dress.These elements always show your elegant side.If you match in this way, you can't go wrong.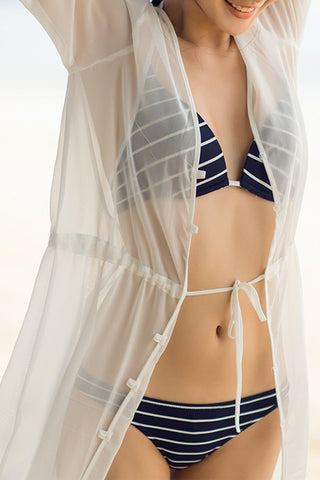 Black and white stripes bikini with Sheer Outerwear make you look both sexy and casual.  


Type two: floral print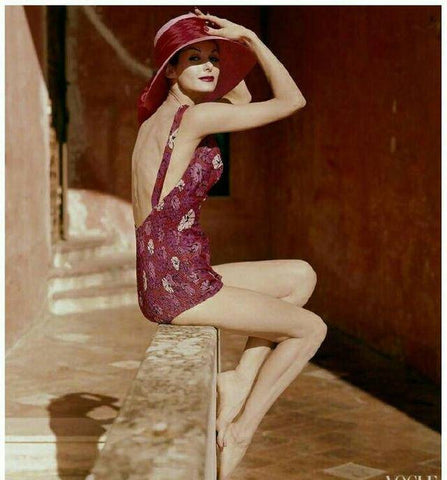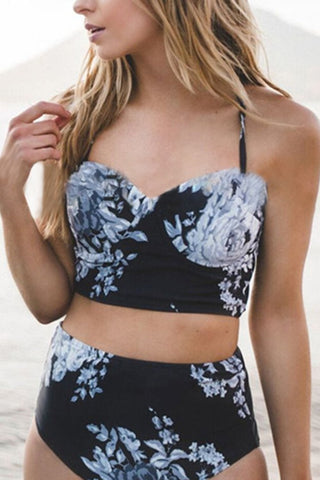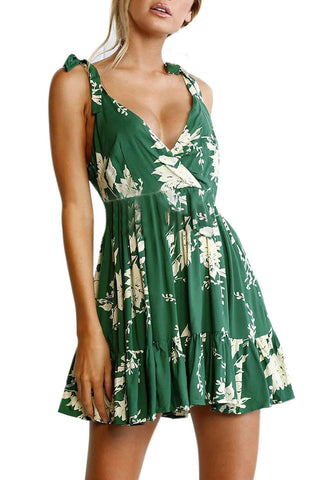 Whether it's a print swimsuit or a dress both can add your charm.When you walk on the beach or lie on the beach,you maybe become the most beautiful scenery in the eyes of others.
 It's time to choose a suit of beachwear for yourself!