Summer is coming, we can go to the beach and have fun again!We can swim, surf, dive and sunbathe at the beach.Of course,the most important thing for women is to be able to put on swimsuits and show off their bodies.So, it's time to pick out our swimsuits again.
When it comes to timeless fashion classics, stripes are definitely one of them.The fashion item contains stripe element,always give us a kind of classic and vantage feeling.And now many fashion brands incorporate stripes into their clothing.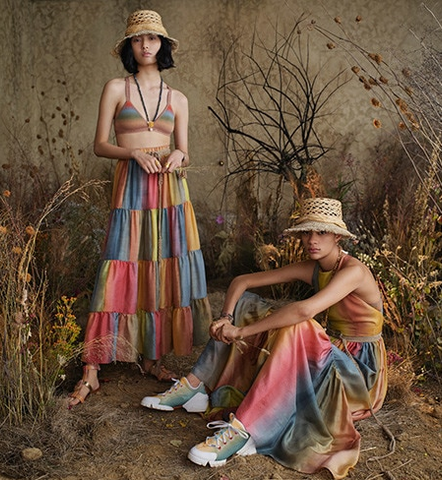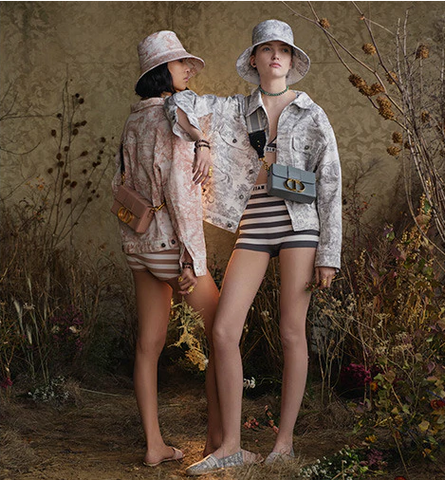 Dior
Stripe lets simple item can present different vogue.A good striped swimsuit is the perfect way to show off your charm.So for those of you who like stripes, a striped swimsuit is a must-have.
Key words:Black and

White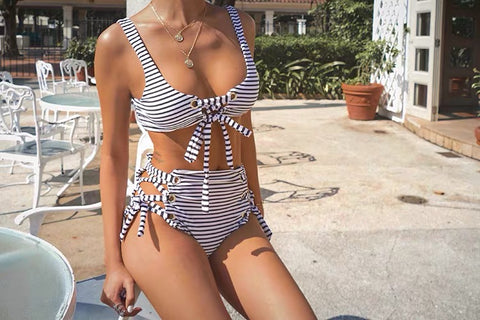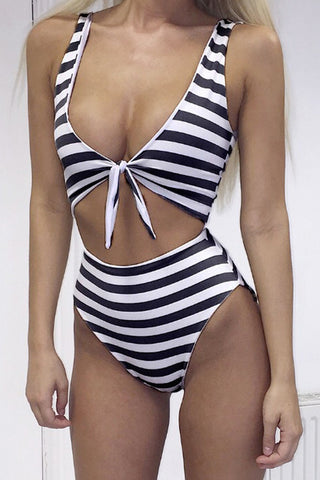 The style of stripe changes a lot, but the most basic still is black and white.The black and white stripes give a feeling of navy.Thick shoulder strap reduces shoulder distance. square collar can show clavicle line perfectly.Adjustable banding adds vitality.No matter how long it takes, black and white stripes never go out of style.
Key word:Pink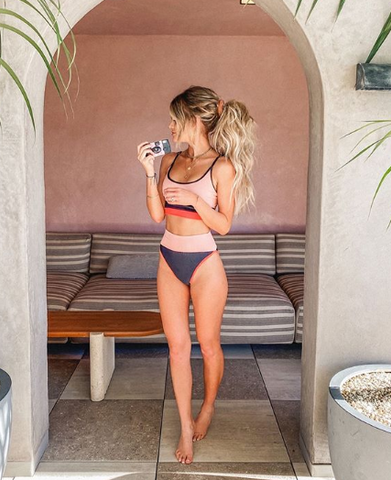 The color of pink appeals to most of the little girls.Whether it's a one-piece or a bikini, wearing pink can take years off your face.It makes you lovely and elegant at the same time.And the striped pink looks fresher and more energetic than the plain pink.Classic minimalist French sling, let the line of the back of the woman's shoulder more show agile.These two swimsuits are also rare fashion items.You can wear it with a white shirt or denim shorts.It has a different flavor.
Key word:Green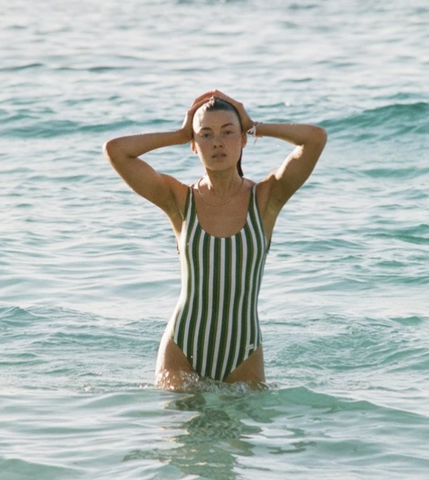 For girls whose meat is concentrated around their hips or who don't have a waistline, be sure to try a pinstripe jumpsuit.Pinstripes are designed to elongate and slim.The green and white striped swimsuit is more lively against the blue water, white clouds and blue sky.And a simple one-piece swimsuit can be worn every summer.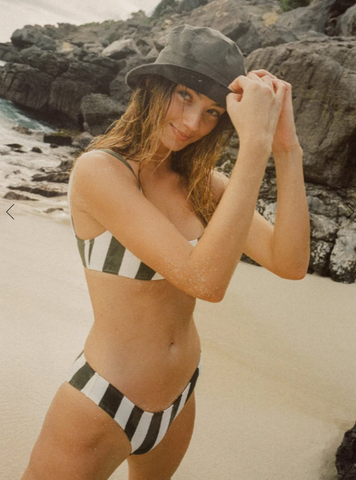 Bikini is easier to pull off than a one-piece.Vertical stripes are thinner than horizontal ones.But wider lines are better for thin girls.Because it amplifies expansion more than pinstripes.Dark green and white stripes work well against skin tone.
Key word:Blue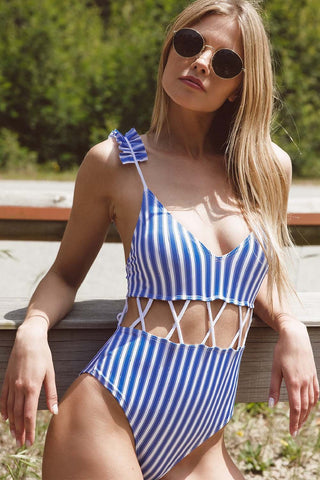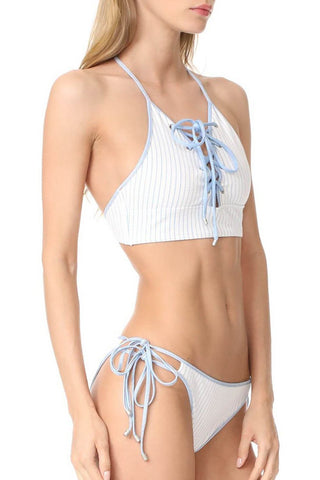 Black is sexy, pink is lovely,Blue and white stripes are more naval than black and white.The design of lace-up belt between bosom and waist does not break lovely and sexy.Triangular swimming trunks also raise the waistline and lengthen the legs.So a blue and white striped swimsuit is something you definitely have!
Key word:Colored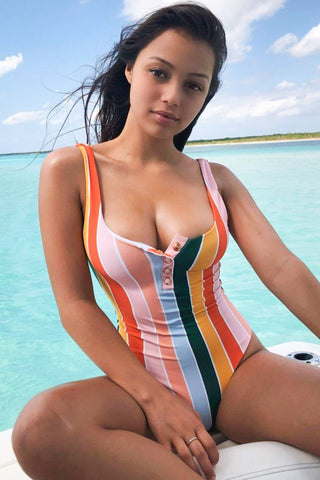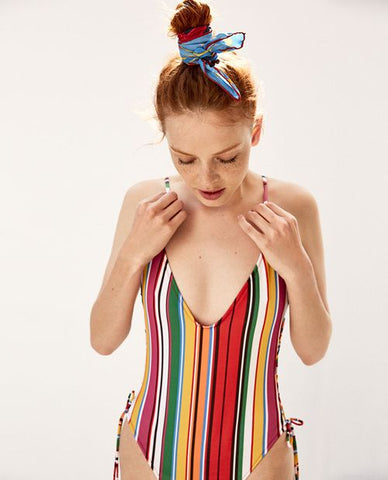 There are many styles of stripes,but it is easy to clash with someone if you are not careful.If you don't want to wear the same clothes, we should avoid some common colors.So that's when we can try the color striped swimsuit.Bright-coloured color, the design that pulls in waist, let you reveal sex appeal in grace.Wear a colorful striped swimsuit and you'll definitely be a focal point on the beach.
Do you want a timeless swimsuit ?👙
Is there anything you like on it?❤
How can you stand out on a crowded beach?🌊
Pick a swimsuit you like to welcome the summer!☀