Summer is coming. It's a season of beach, sand and sunshine.When you're all dressed up, how can you not take beautiful photos?The sea is a good place to photograph.There are golden beach, blue sky, clear water and tall coconut trees.So how to take a good picture?How to pose at the beach?And which beach poses makes you look thinner and sexier ?Let's keep going.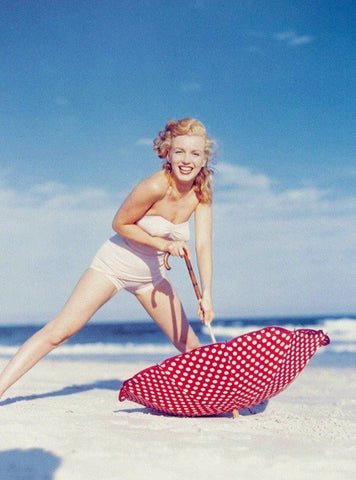 #1.Pick Out Beachwear.
A nice swimsuit is the key to your photo shoot.If you are a green hand in photograph,Please remember don't choose more than three colors,Otherwise it will make your photos look messy.white or black maybe is the best,Of course,some colorful swimsuits make you look energetic.It depends on your hobby.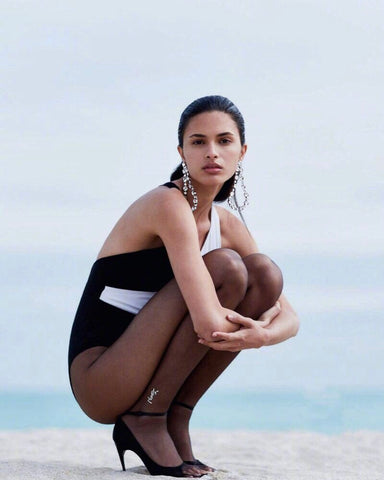 A beautiful swimsuit is a plus for your photo.
#2.Shooting Angle
A beautiful swimsuit and  good beach poses make your picture becomes
more perfect.You can do it in the following ways:
1.Shoot from the Back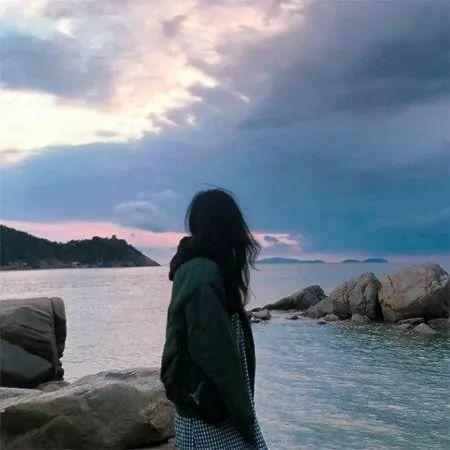 Compared with the front, a view of back is more mysterious.If you fear the camera or can't control your expression very well,you can try this.Don't need too many beach poses, blend yourself into the environment, facing the sea,let your hair down and keep the lens level with the sea.Either standing or sitting is fine.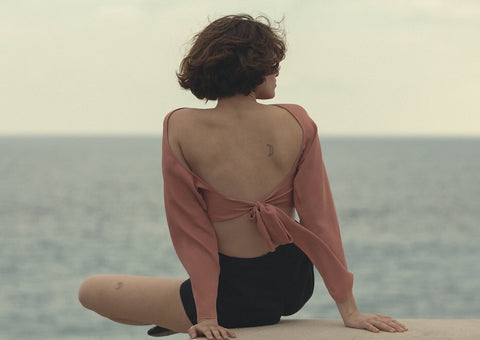 It's also a great photograph opportunity when the sun goes down.
2.Shoot from the Profile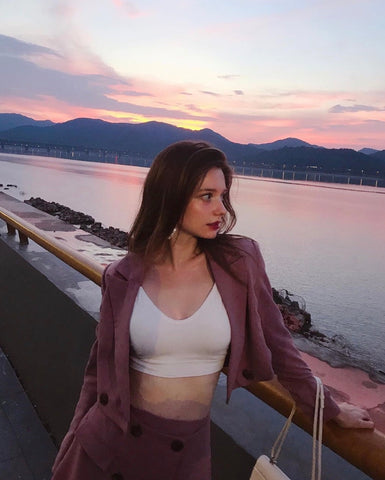 A lot of girls may not be good at making facial expressions and don't know how to pose, so we can shoot from the profile as well as the back.You can lower your head a little and pretend to look at the scenery.If you're afraid of embarrassment, you don't have to look at the camera.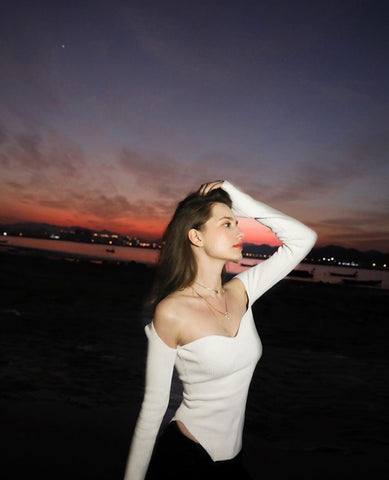 You can also pretend to touch your head.So you don't have nowhere to put your hands.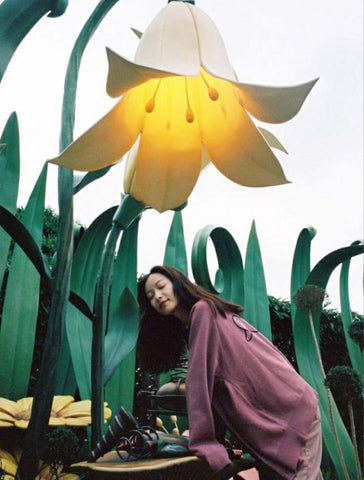 Lean on your side,put your hands together, bend over, close your eyes, and smile which can get a exquisite picture too.Remember don't hump!
3.Shoot from the Front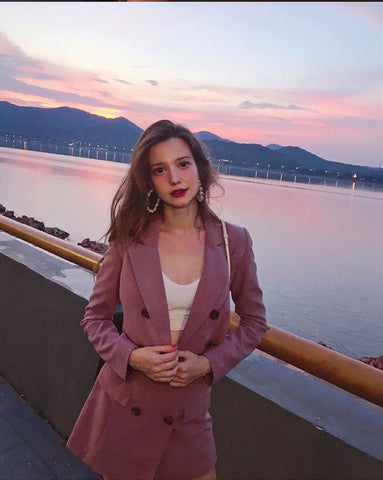 Shooting from the front is popular beach poses with most girls.But how to make it look good?The answer to this question is what most girls want to know.One of the most useful techniques is to smile.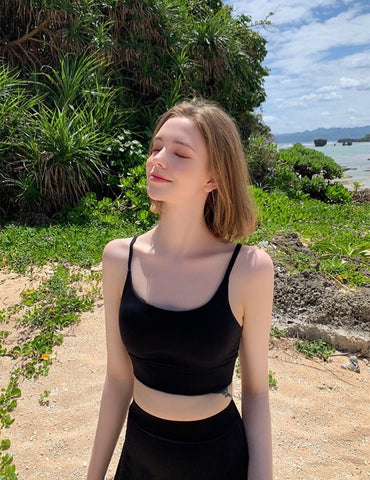 Smiling can ease your awkwardness and nervousness when you look at the camera.And you can also choose to close your eyes.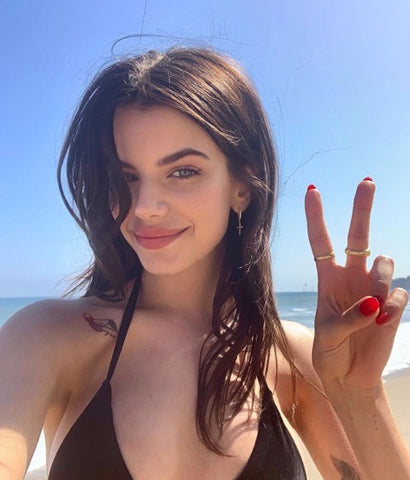 Of course,you can make a "v" gesture to the camera.
When you're facing the camera, the most important thing is confidence.Believe you are the most beautiful girl on the beach.
#2.Selection of Props
1.straw hat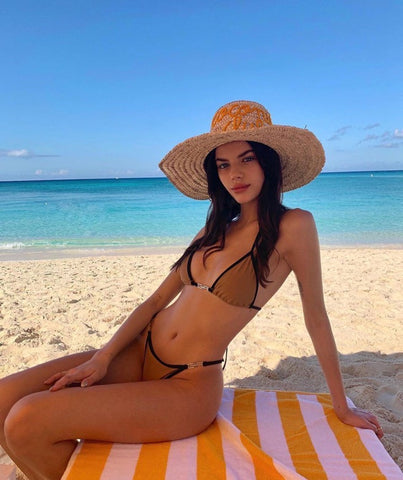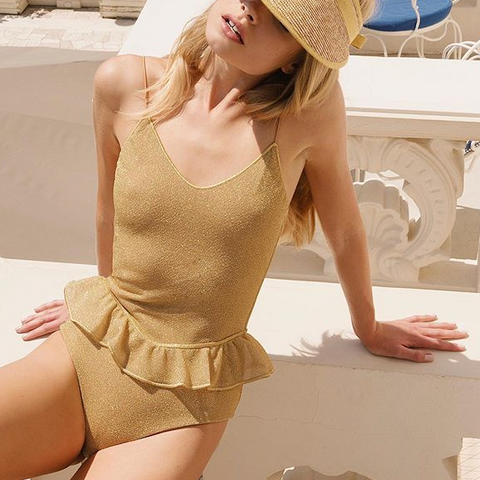 Straw hats not only protect us from the strong sun when we on the beach, but also play a decorative role.Choosing a straw hat with a big brim can add character to the picture.
2.Sunglasses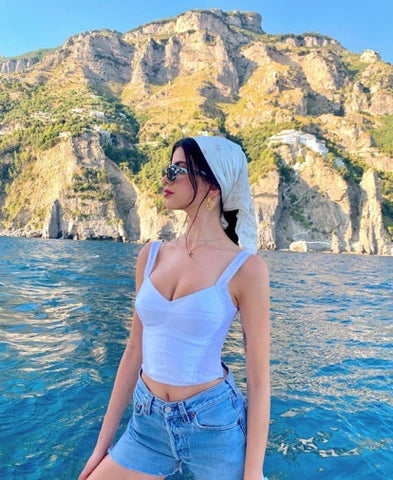 Sunglasses are one of the must-haves when going to the beach.It can not only protect our eyes from the direct sunlight, but also embellish the face.Wearing sunglasses makes us look cooler when we take photos.
3.Other References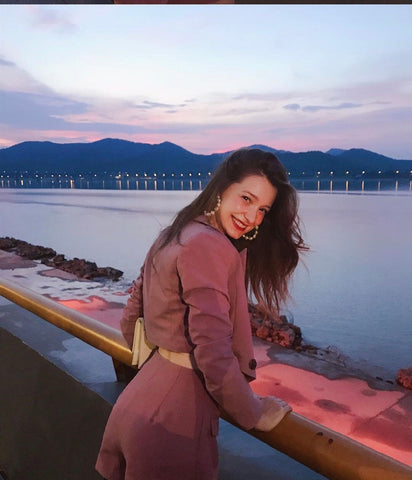 A beach can't without balustrade, make the most of it.You can lean against it or put your hands on it naturally.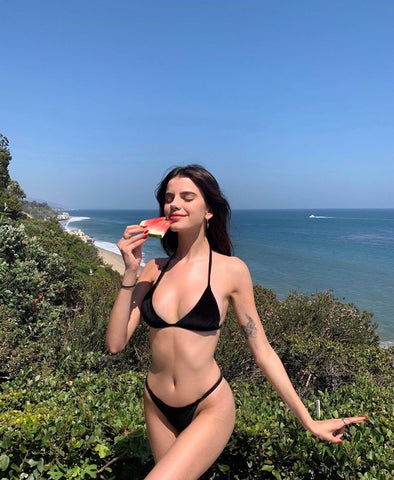 You can also pose pretend to that you are eating fruit,and close your eyes or open your mouth.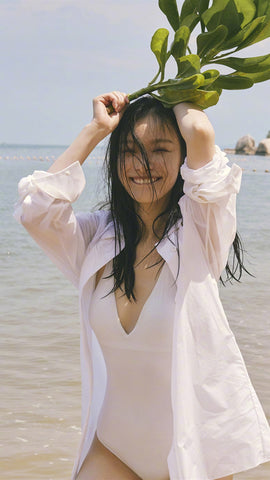 Choosing a branch with leaves can also add interest to our beach pose.
We can take beautiful pictures with the shadow and mottling of the leaves.
#3.Other notice
1.Try to avoid crowds.If there are a lot of people in the picture, it will look messy.
2.Keep the picture clean.Clean picture, will make people look comfortable.
3.Avoid clutter.Overlapping photos can make post processing difficult.
4.Pay attention to the shooting time.It looks fresher in the morning and more artistic in the evening.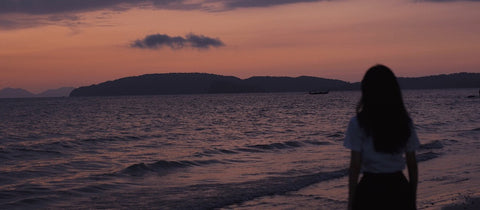 I hope this article can help you know more about how to pose beach poses when you want to shoot at the seaside.
And hope you can take beautiful and touching photos of the beach:)