When we talk about swimsuits,People usually think of sex appeal.There are other styles besides sexy swimsuits.Such as:Sporty,Classic,Vintage and more.Every year you probably buy some swimsuits.No matter how many summers go by,there are some cute swimsuits you must buy,this season is no exception.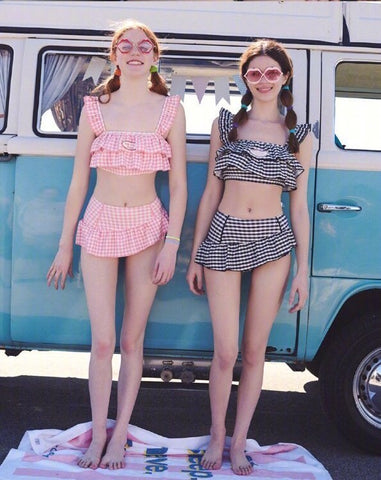 Next, let's take a look at the top 10 cute swimsuits this summer.
One-piece swimsuit
In the modern era, the one-piece swimsuit is still popular.One-piece swimsuit not only lengthens the curve of our legs,but it's also safer for swimmers.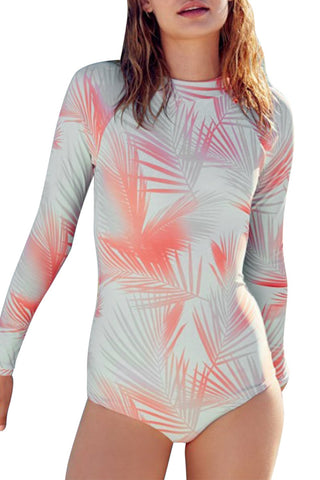 Orange Palm Leaves Printing Long Sleeves One-piece Swimsuit.This swimsuit is the best choice for most girls.For more conservative girl, long sleeve on the one hand can block the sun, on the other hand still can have more sense of security.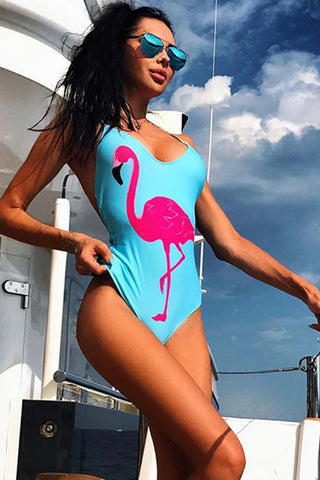 Besides pink, blue is one of the favorite colors for girls.All blue with Cute pink flamingo print design maintain the vitality of youth.It also lengthens the curve of the legs.Put on this swimsuit and blend into the sky.Be the most energetic girl on the beach.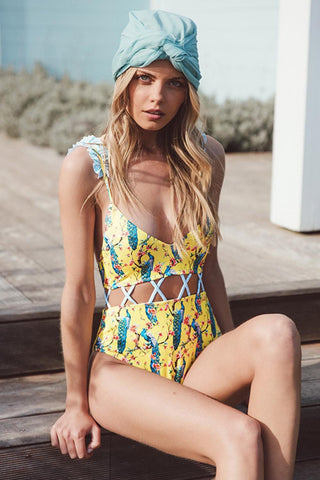 Cute doesn't mean pink.Other colors can also make you look cute.Floral is definitely one of the most popular elements in 2020.Flounce design on the shoulder strap and Cross-waist design add to the fun.When you wear this swimsuit and walk on the beach,you must be the center of attention.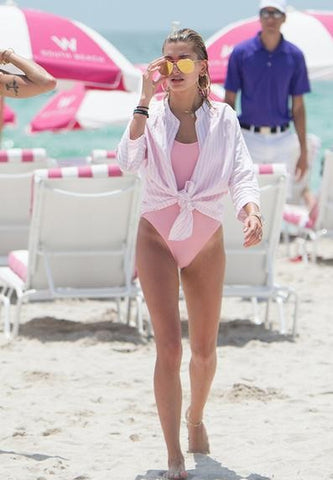 Of course, a cute swimsuit is complete with a pink one.Pink makes the person appear nifty and lovely.You can match her with a white striped shirt and sunglasses,which give us cute and casual feeling.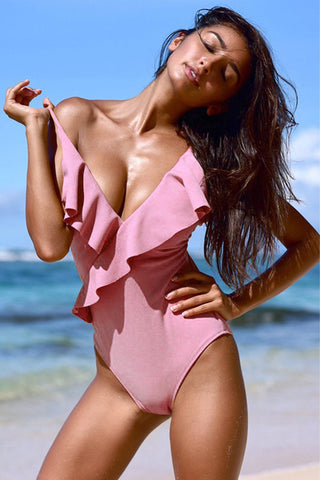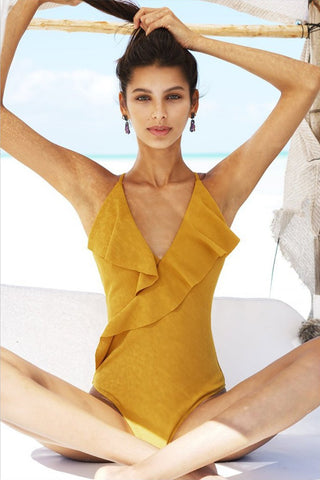 Pink and yellow are both vibrant colors.Whichever one you choose will make you look alive and cute.V-Neck make you look sexy.This women one-piece swimsuit is perfect for tropical vacations, summer, beach & pool and other occasions you want.
Two-piece swimsuit
In May 1946, Parisian fashion designer Jacques Heim released a two-piece swimsuit design that he named the Atome.By the end of the 20th century, the bikini had become the most popular beachwear around the globe.Modern bikini fashions are characterized by a simple, brief design.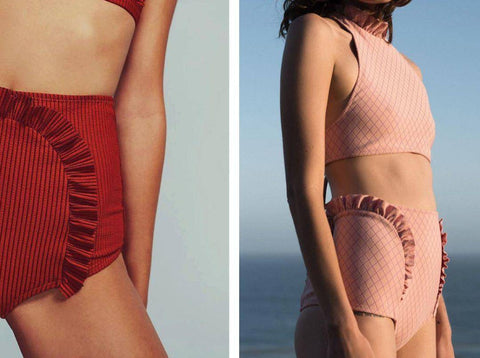 The beach is the most inspiring place.There are Bright sunshine, blue sky, endless sea.And Chic printing is often easily favored by girls. Pink swimsuit with falbala makes it more interesting.The high-waisted design caters to girls' needs.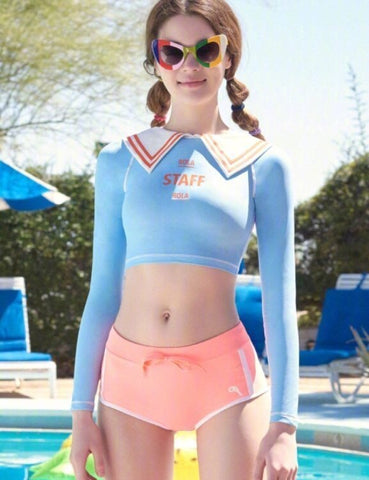 Blue tops and swimming trunks remind me of my school days.Put on this bathing suit and you'll be a little girl all at once.Long sleeves not like a bikini that prevent extensive exposure.It's perfect for girls from 10 to 20.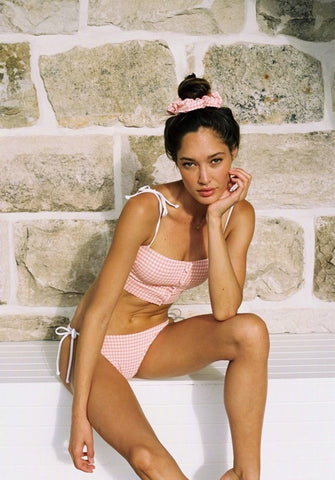 This is a timeless style.The white and pink grid bikini is suitable for all lovely girls.Love at first sight.There are not many intricate and gorgeous patterns,giving people a fresh and natural feeling.The straps on your shoulders and waist can be in any shape you want.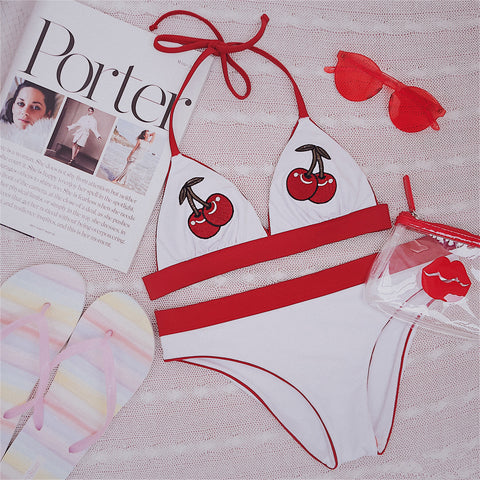 Cherry bikini, giving a sweet and lovely feeling, but also very fashionable.White is fresh, red adds vigor.Cherry embroidery on the chest that reminds people of the warmth of spring and the enthusiasm of summer.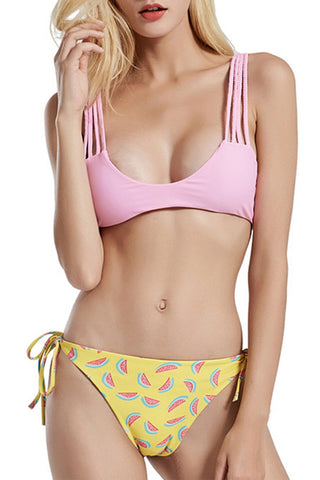 Summer is the easiest time to think of delicious fruit.Pink top and Yellow watermelon-print swimming trunks are perfect for summer beaches.
Monotonous pink can person visual fatigue,but the combination of pink and yellow makes people look more energetic.
Do you like cute swimsuit?
Are you still worried about finding a satisfying swimsuit?
Welcome to IYASSON ❤
Let us solve your shopping problems.