A third of the way through 2020, the hot summer is coming.And how many people will choose to go to the seaside for the summer?So for many women, the big question is: what kind of swimwear should I choose?It's not easy to choose a swimsuit suit your style.Combine the spring and summer trend of 2020, today I will introduce 5 kinds of most distinctive swimsuit for you.If you're looking for a special swimsuit, this article might be helpful.
Swimsuit and clothes are actually same.Choose the swimsuit that can express oneself, can show temperament below scorching sun not only, it is a kind of means that announces ego attitude and aesthetic more!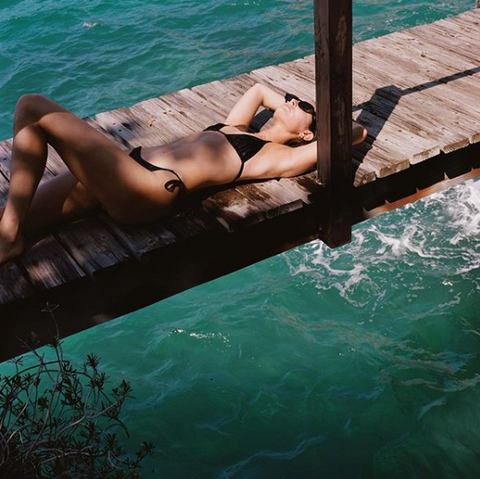 #1.Leopard
Leopard print symbolizes wild, sexy and rebellious.Leopard print elements as sexy wild clothing representative, can date back to the 1940s.Today, leopard print is still a favorite on the catwalk.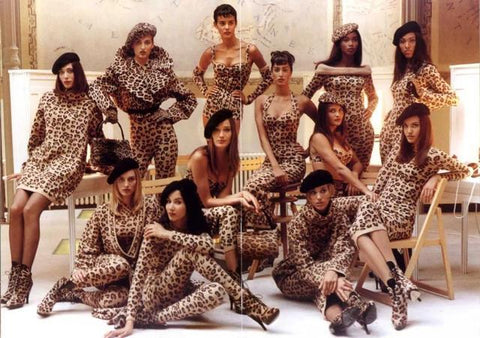 At the same time, the audience of leopard print is also growing, they are not only the heart of the fashion darling, but also gradually into the lives of the general population.Among them, the combination of leopard print and swimsuit also lets a person shine.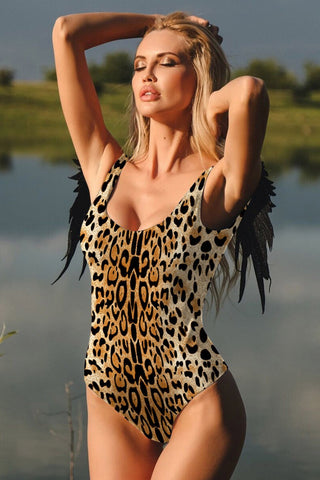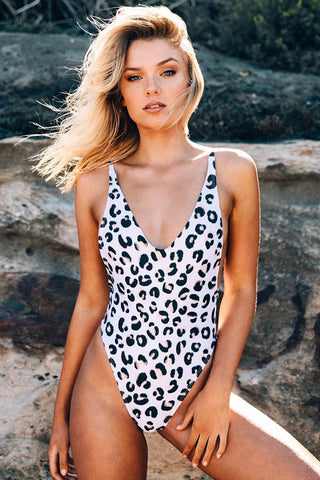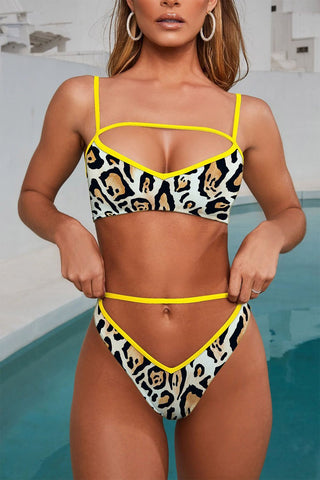 Many people always think that leopard print is difficult to handle, but now the leopard has already had a breakthrough.Whether you want a sexy style or a fresh one, you can try it!If you dare, the leopard-print one-piece will make you the focal point of the beach.If you don't like it, try a small leopard print bikini.That will not be too grandiose.Black and white leopard swimsuit will be more lovely,and more suitable for the public.The existence of leopard print can add to your charm.So pick a leopard print swimsuit for yourself!
#2.Knitted
Some swimsuits are suit for swimming, and some are not.We go to the beach, besides swimming, of course, we enjoy sunbathing and take beautiful pictures.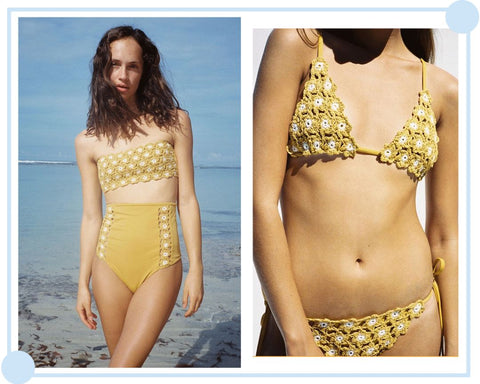 It's rare to see a swimsuit with a knit element, but this year it's been a favourite with fashion bloggers.The knit element makes the swimsuit look more retro,They also tend to be high-waisted in style, so they are favored by the public to some extent.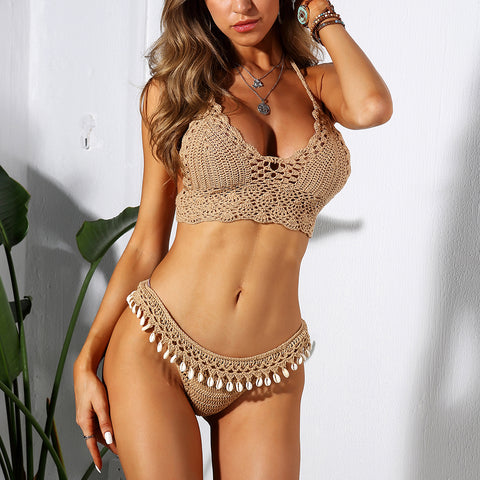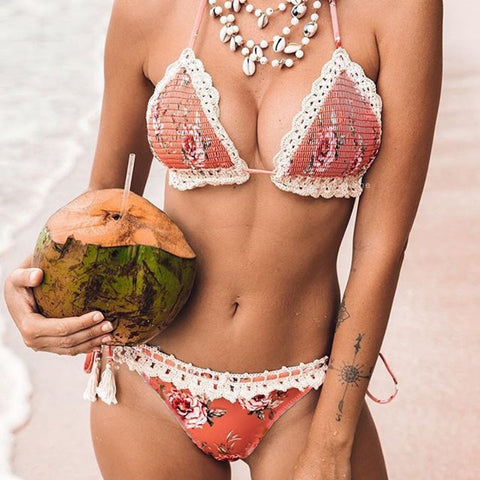 For those of you who like to lie on the beach, the knit swimsuit is cooler than other swimsuits, and it's also more holiday chic and more photogenic.As for the color of the swimsuit, you can choose what you like.

#3.Lace
If there is a kind of fashionable element can represent the glamour of female most, that lace this classic fashionable element is on the list absolutely.Lace from the beginning of its birth will be the feminine feminine and perfect interpretation out.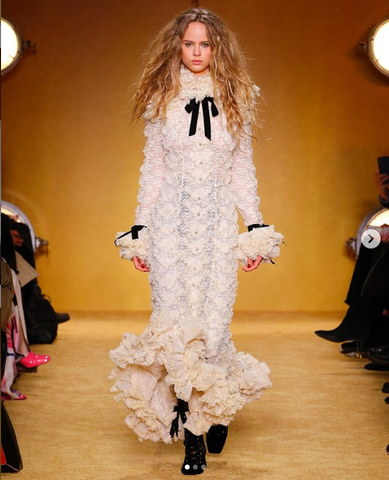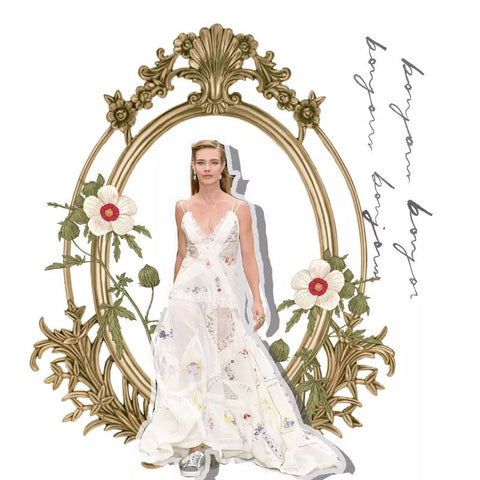 We believe that we will also encounter a variety of lace elements in daily life fashion pieces.Of course, we should also be good at using lace at the seaside.This summer, don't miss the lace swimsuit.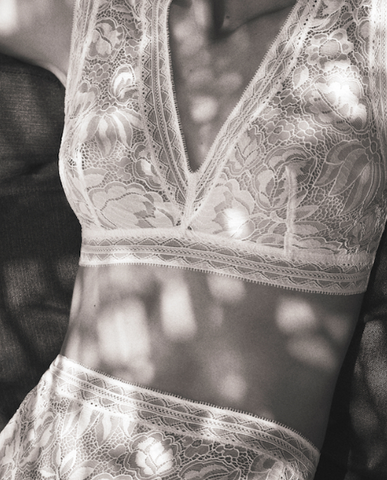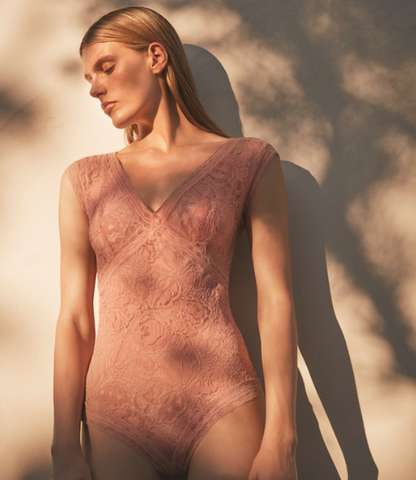 Although the lace element is very beautiful, but the particularity of elegant lace material, if the collocation is not good, it is easy to wear a sense of cheap.Large areas of white lace will look fat, so the two-piece look more elegant.Pink makes people look more lovely.If you like sexy, try black lace.
#4.Floral
The floral elements in the spring/summer 2020 fashion show break all the simple and routine, as if they are directly bringing people back to the most primitive state of nature.In 2020, more expressive, vivid and saturated color painted flowers are the leading role.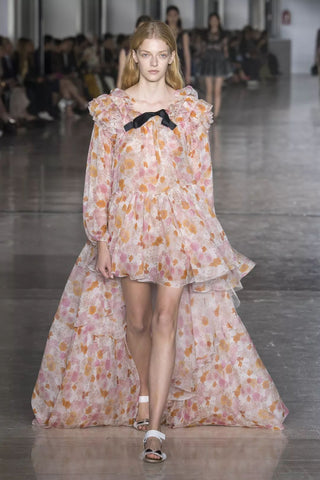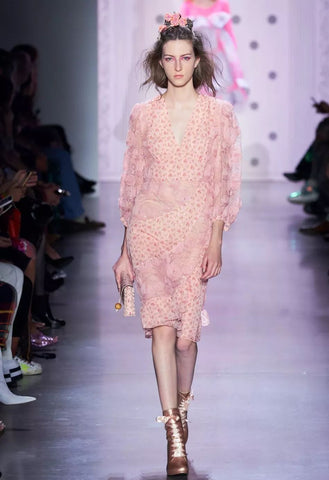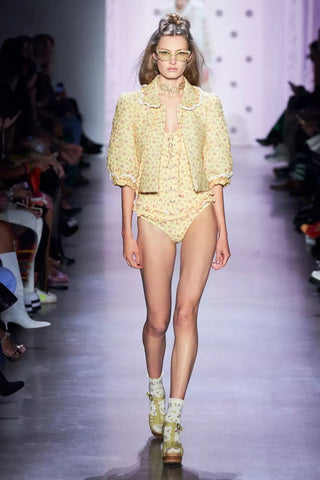 Vacation style satisfies a craving for colorful clothing, so floral print swimsuit are perfect for hot beaches.Gorgeous color, let us can feel the passion of summer at once.Choose a floral printed swimsuit to keep you up to date.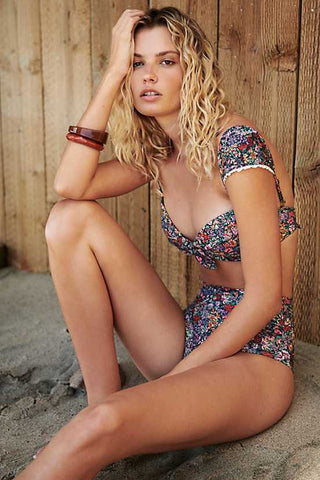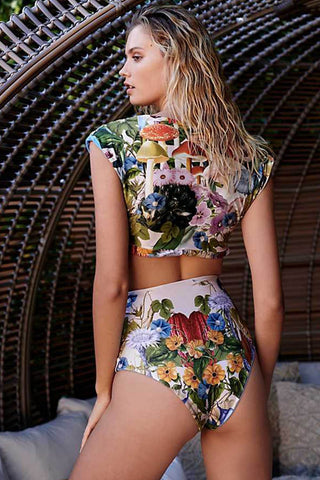 Simple swimsuits are versatile but lacking in creativity, and this season we need floral prints to brighten us up.Although the floral print element is good-looking, it is hard to handle.So we try to choose the style with low neck and high waist.Floral prints make you romantic, elegant and sexy at the same time.
#5.Fluorescent
Fluorescent color this as early as on the 1980s was popular color, but in recent years, there is a growing trend back to the tide, increasingly strong.Strong visual impact is one of their magic weapons to attract attention.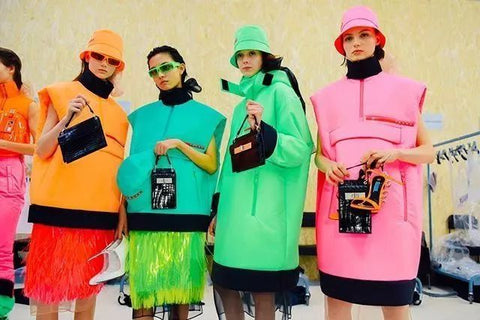 Fluorescent color although test skin color very much but also can adjust with collocation likewise.And choose good design and brightness appropriate fluorescent color, it is not so terrible.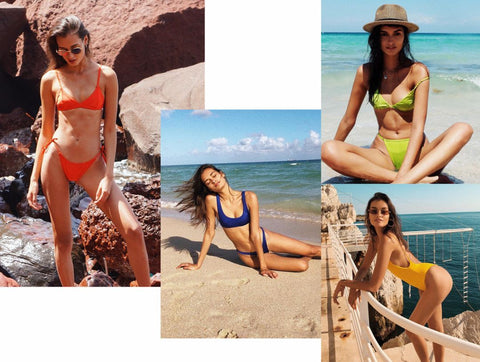 Try not to pick large areas of exaggerated fluorescent colors, which can make you look strange.Like this small area of fluorescent color, coupled with other colors, it looks both conspicuous and energetic.Even if you're a normal person, you can look as glamorous as a star on a magazine cover.
 ❤❤❤❤❤
Are you interested in these five distinctive swimsuits?
Or do you have other styles that you like?
Let us know in the comments below.