Diet, throat cupping,Eating a laxative,In the thinness modeling world, many models are trying their best to lose weight for a slim figure.The result is an army of "skeletal models"that is as scary as a horror film.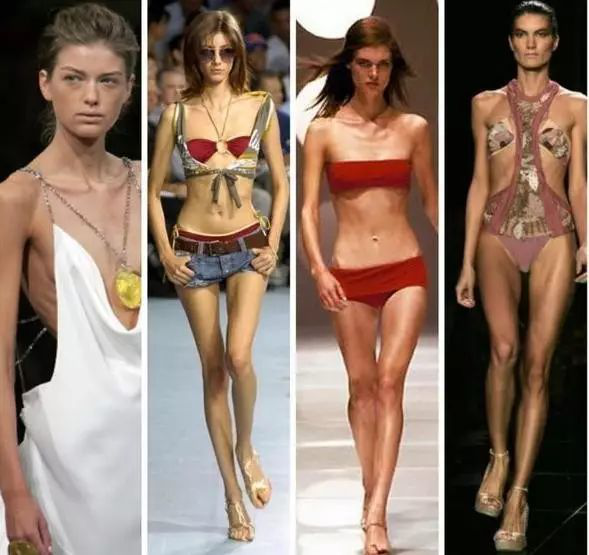 The French government has said it can't stand it anymore and has issued a law banning agencies from using models who are too thin.Then plus-size bikini models emerged and became increasingly popular.They set out to save the fashion world from its growing aesthetic distortion.These plus-size bikini models walk the runway, get endorsements and shoot shoots just like their normal counterparts, and despite looking several sizes bigger, they're just as good at posing.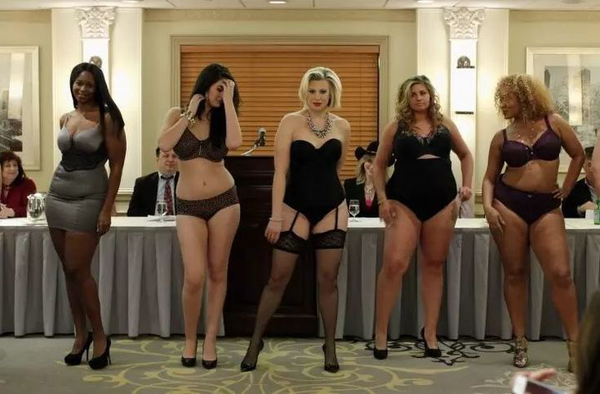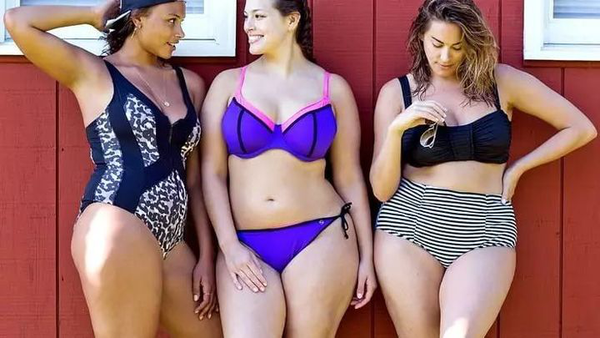 Today we present 9 plus-size bikini models who have influenced the fashion world.Using them as a reference, can you put your weight loss plans on hold for a late night snack and relax?
#1.Ali Tate-Cutler
We all know that Victoria's Secret has strict body control over its models,The bikini models have exquisite faces and perfect bodies.But one day, Victoria's Secret's official social media account announced that it had hired model Ali Tate-Cutler for a campaign: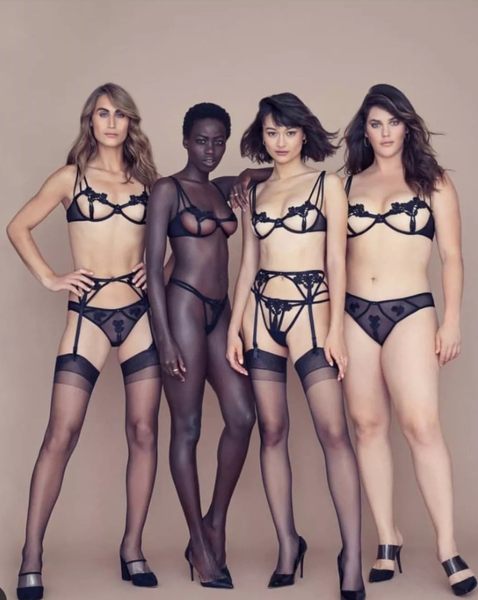 Ali Tate-Cutler, from the UK, is the first size 14 model to be chosen for Victoria's Secret.The former head of Victoria's Secret was adamant: "We don't hire models who give men no illusions."But then they made an exception and hired transsexual models.Now, in her own right, Cutler is again breaking the popular aesthetic.
Ali Tate-Cutler said she never expected to be in a campaign with some of the supermodels he has admired since childhood, but said the decision was "the right one".Size 14 is actually the average size for American women, and I think we need to see more size 14 women in the media.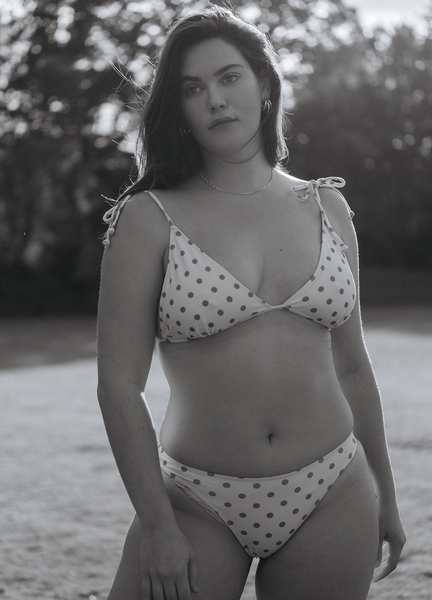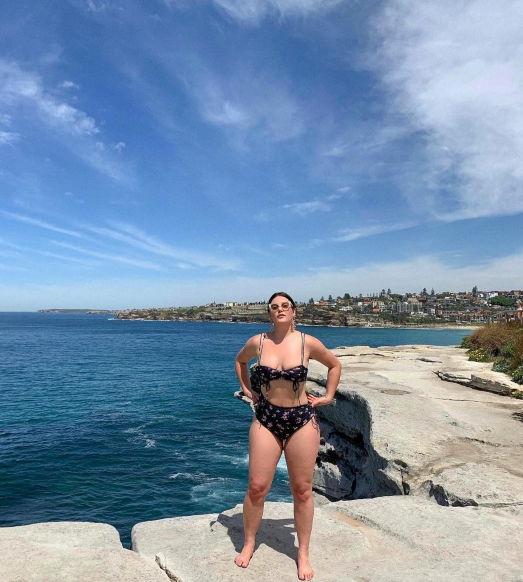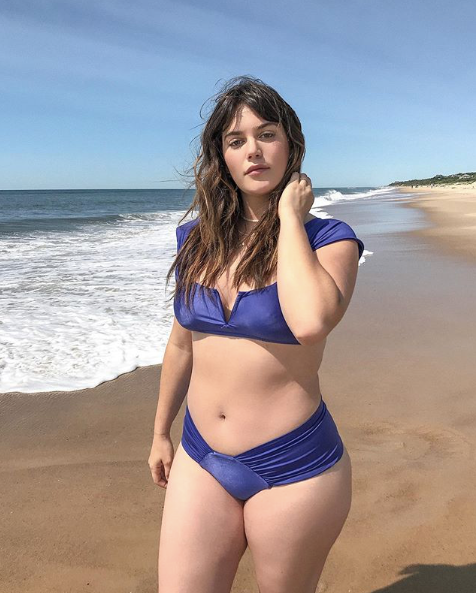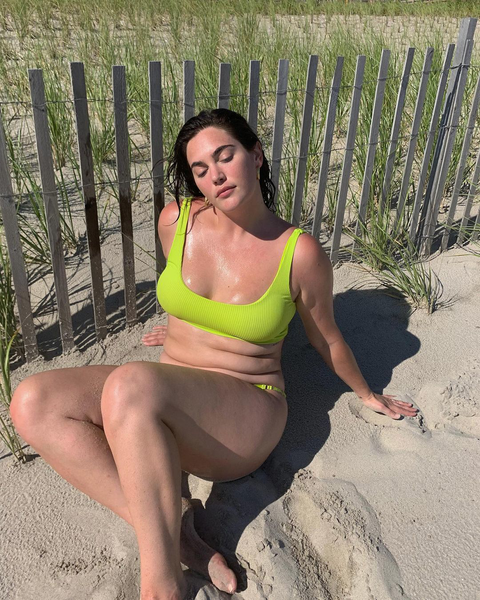 #2.Iskra Lawrence
Iskra Lawrence, from the UK, is one of the plus-size bikini models.She has now amassed more than 4 million followers on Instagram and is one of the hottest plus size models in the world.Iskra started her modeling career around the age of 13, and by the time she was 18, she had become someone who wore oversize clothes for every fitting.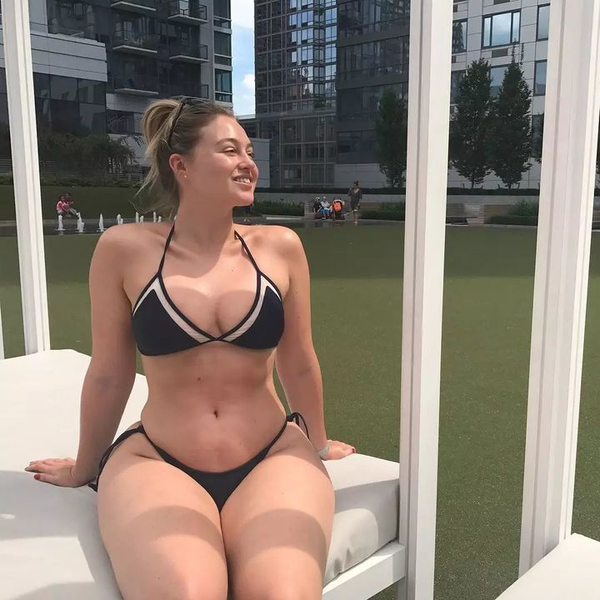 Often, they are either criticized as "too big" or ridiculed by designers for their poor body shape.Even though Iskra Lawrence worked hard, she was still disliked by everyone.She was even more upset when she was called a 'Fat Cow' by displeased Instagram users even after Posting a selfie.
However, she has not given up on her dream of becoming a model:"I think my sexiness comes from my confidence."Yes,Confidence is the biggest sex appeal!American Aerie underwear brand sees Iskra's potential, and naturally not affectation, brave to do their own character, so signed her as the number one model.Later, Victoria's Secret followed suit by signing Iskra to kick-start the plus-size era.Active on the Runway as a model, Iskra has also become the editor-in-chief of Runway Riot, a fashion magazine that continues to encourage more women to recognize their unique beauty.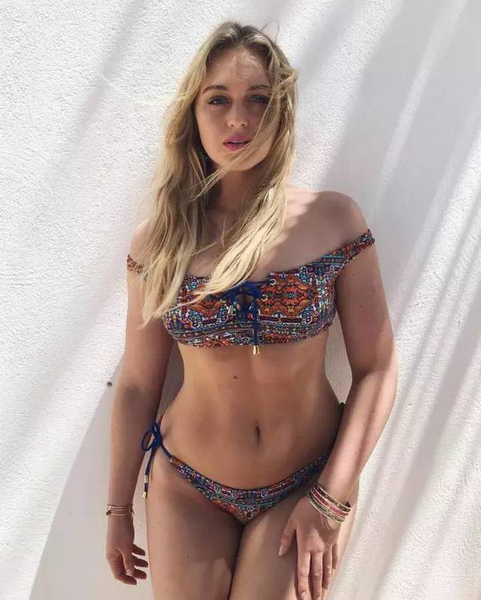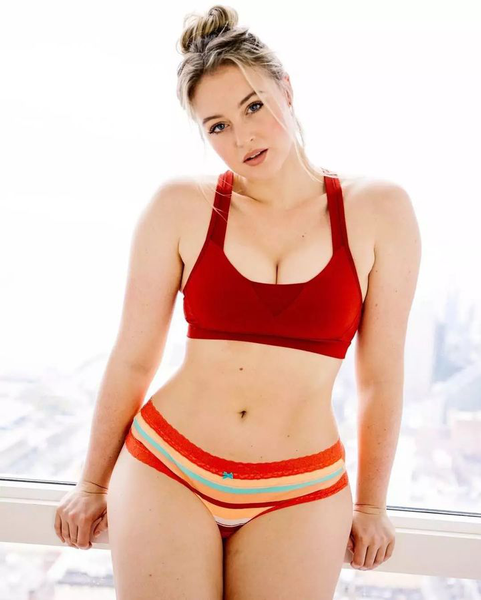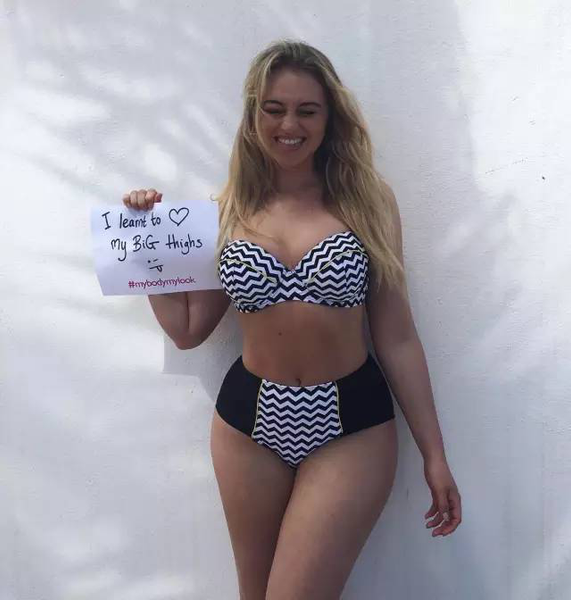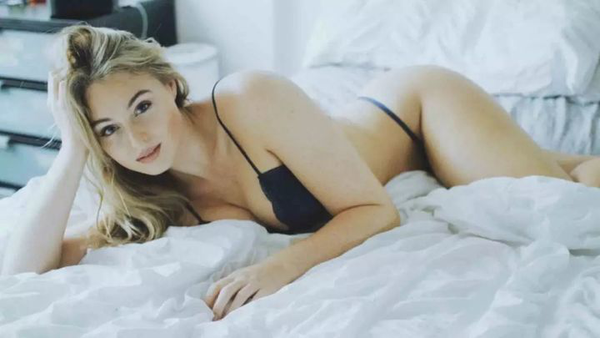 She said:YOU are the only one who deserve yourself worth.
#3.Jennie Runk
Jennie Sprunk is a size 14 girl.H&M's first-ever plus-size bikini model, with her attractive features and youthful health, plays to the real mood of 'pathologically thin' fatigue and a desire to be healthy.The demonstration of this kind of fleshy model can better show the dressing effect of ordinary consumers.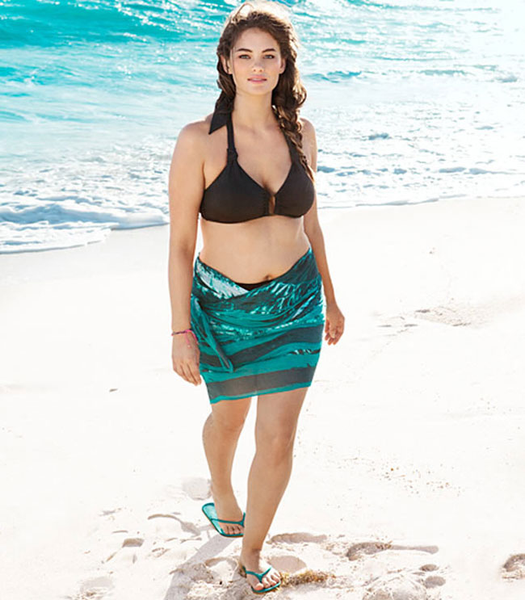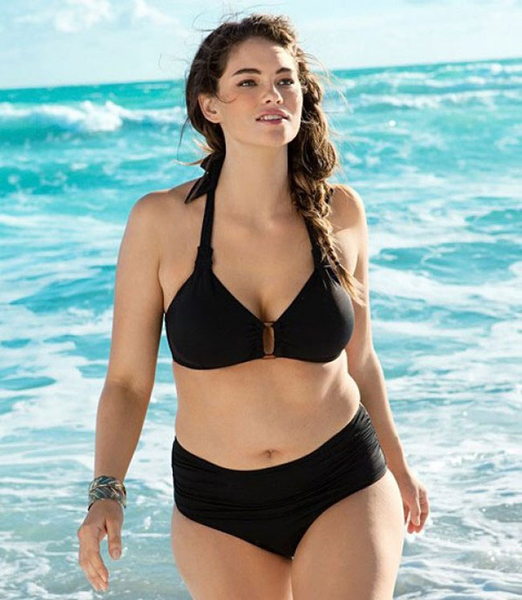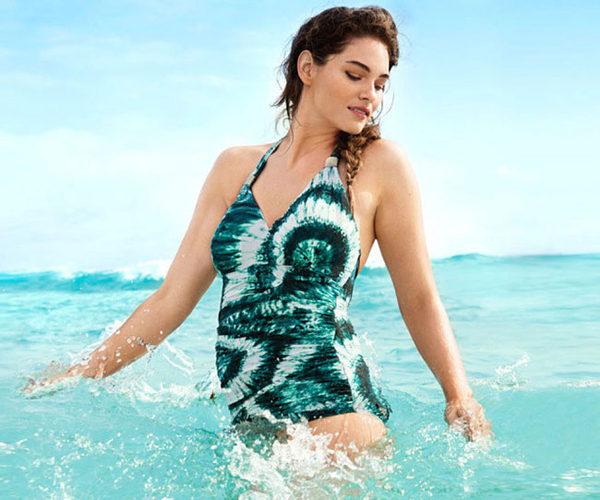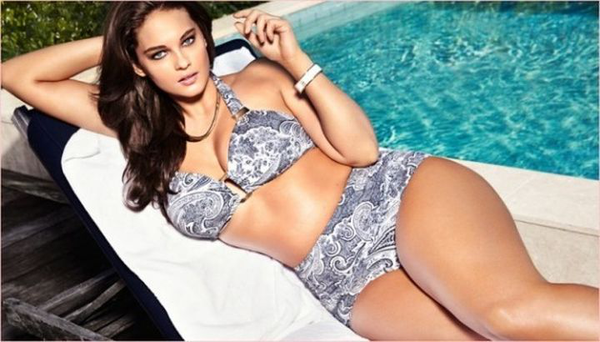 #4.Ashley Graham
The plus-size model who appears on numerous Bazaar covers is Ashley Graham.Ashley, an American plus-size bikini model from Nebraska, was spotted by a talent scout at the age of 12 and started her career as a model.At that time, she had a very fat figure, the classmates around her because of the fat figure and exclude her, even the brokerage company also suggested that she lose weight.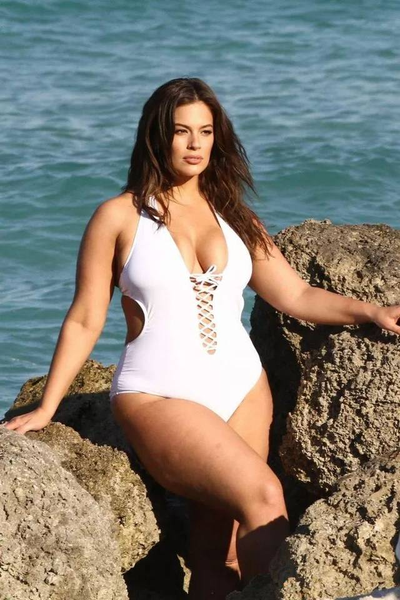 After being ridiculed by people around her, Ashley tried the hell of losing weight, dieting, dehydrating, vomiting and so on. It made her lose some weight, but she didn't think she was happy in that way.After giving up dieting and losing weight, she still insisted on being herself, living a positive life every day, eating her favorite food without fear and sharing her life on Instagram, encouraging other girls who are not confident to be brave enough to accept herself.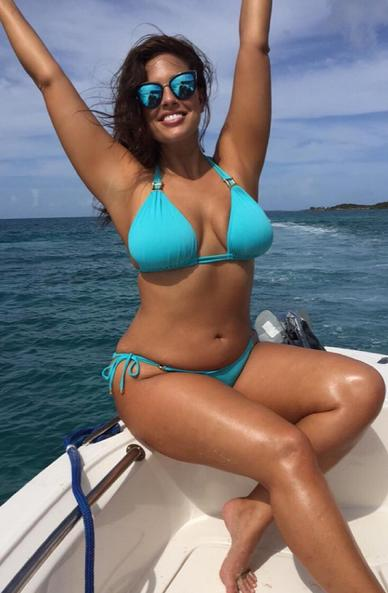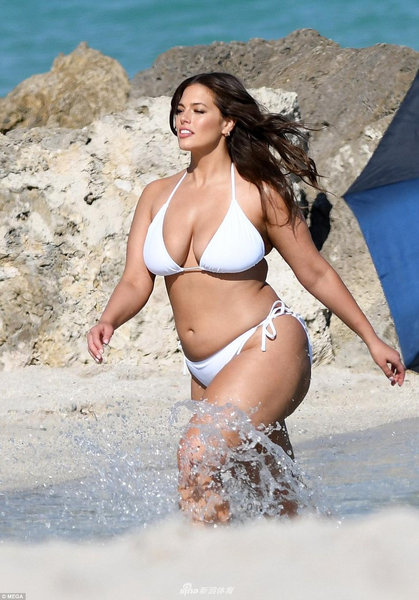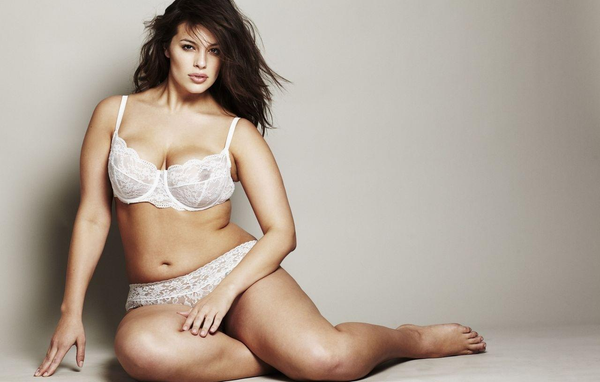 With confidence, she was finally seen by the public, and her sexiness began to be recognized. Bazaar regularly asked her to pose for the cover of the magazine, and she was named the 10th highest-paid model in the world in 2017.
#5.Robyn Lawley
Size 12 Australian supermodel Robyn Lawley graced the April 2011 cover of Elle France and posed for Vogue Italia in June 2011 alongside two plus-size models. She has also appeared on the cover of Marie Claire and Cosmopolitan.In 2012, Robyn became the first plus-size model face for Ralph Lauren.In 2015, Robyn Lawley became the first plus-size model to appear on the cover of the Sports Illustrated Swimsuit Issue.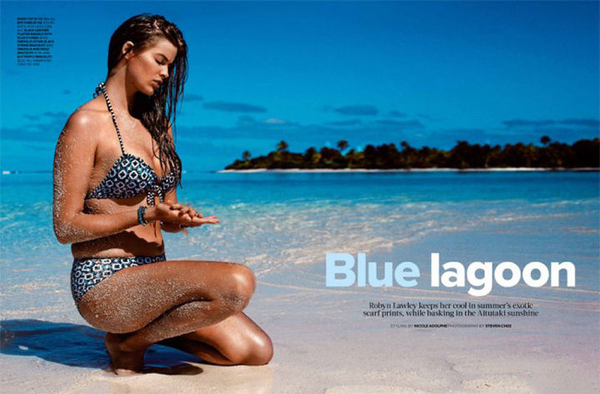 After becoming famous, Robyn started her eponymous swimming line to encourage women with a similar body size to show off their bodies with confidence.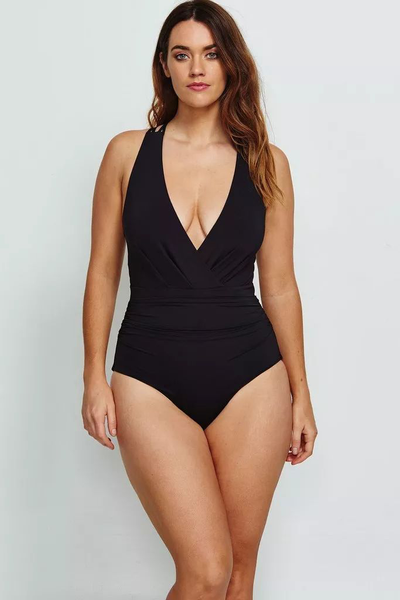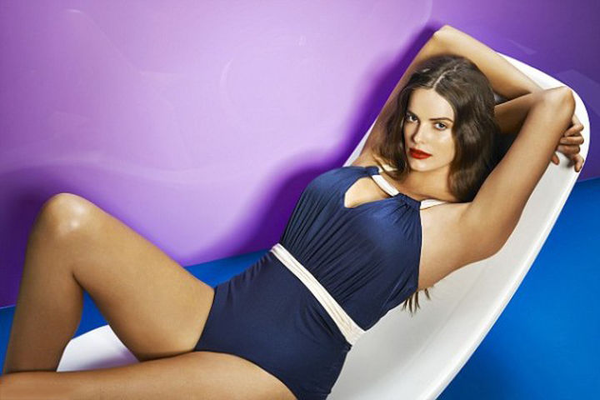 #6.Candice Huffine
Washington, DC-born plus-size bikini model Candice Huffine is even bigger than Robyn Lawley. Even at a size 16, she's still a high school cheerleader and beauty queen.In 2015, Candice Huffine became the first plus-size model to appear on the Pirelli Almanac, the exclusive, but not for sale, collection of sexy objects.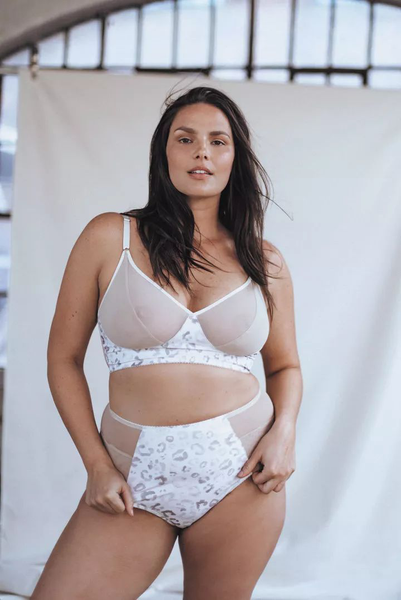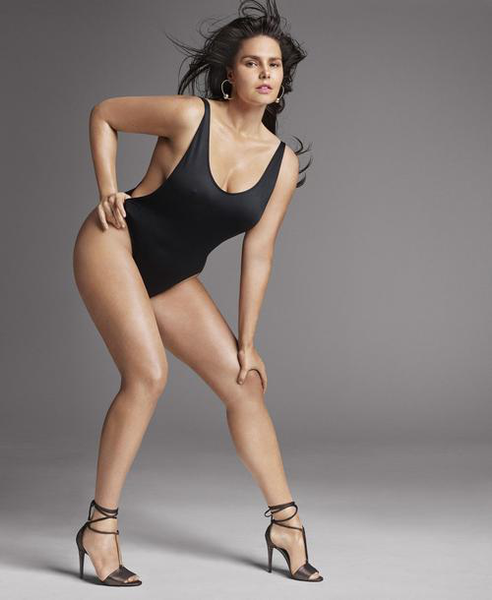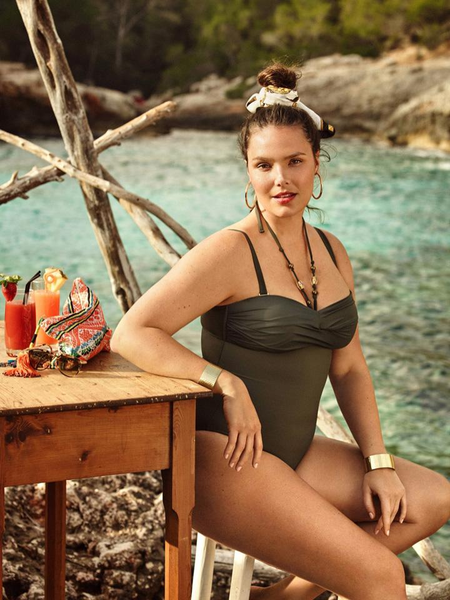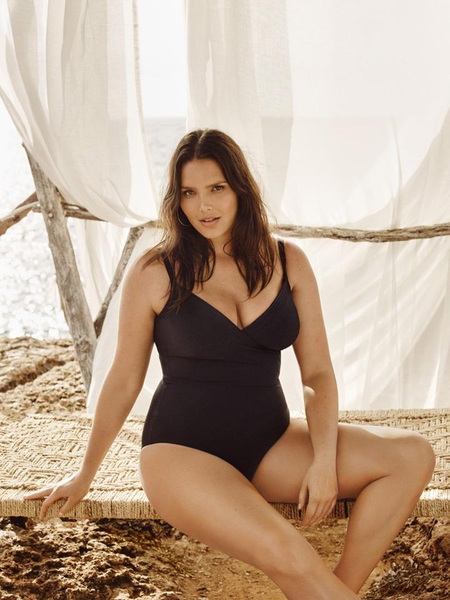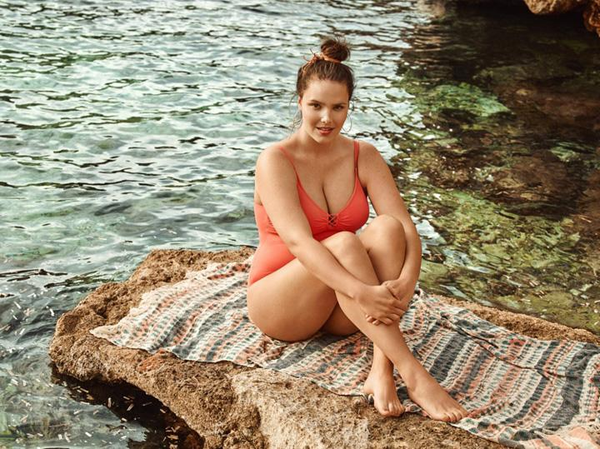 #7.Marquita Pring
Marquita Pring (born July 19, 1990 in Albany, upstate New York) is an American model.She is also one of the top 10 famous plus-size models in the world.The plus-size model first broke into the modeling world at the age of 15 and has been setting big goals for herself ever since.In 2011, she realized one of her dreams when she starred in the Italian fashion magazine Vogue Italia alongside Candice Huffine and SI swimsuit models Robyn Lawley and Tara Lynn.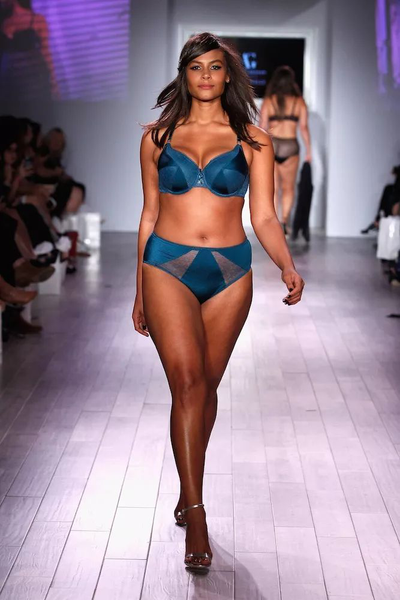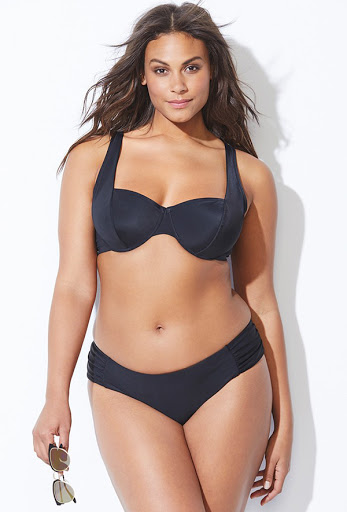 In the spotlight, her figure is stunning, and while her curves are less than those of the svelte models, she has finally won the "never forget" glory with another kind of physical beauty that is admired by the modern fashion world: the plus-size model.Since then, she has continued to help push the boundaries of fashion styles, colors and sizes.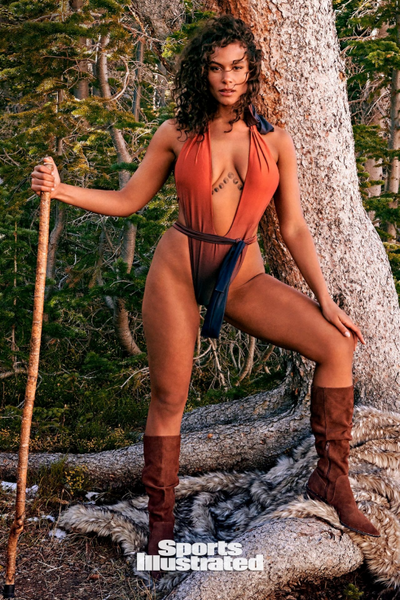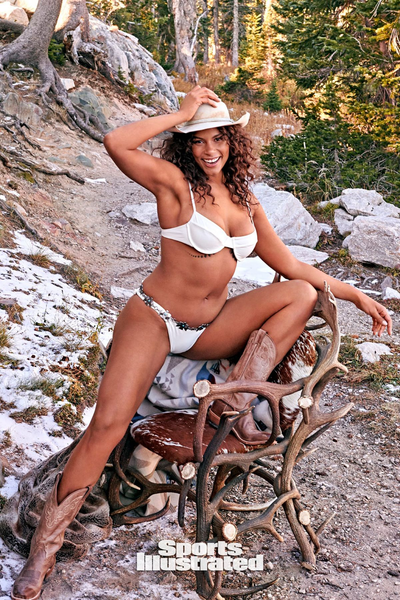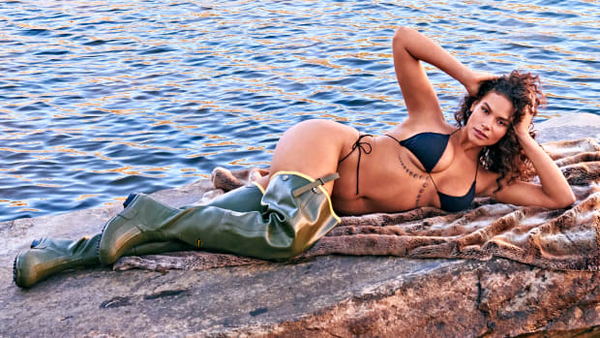 #8.Whitney Thompson
Whitney Thompson may have been one of the first plus-size models to be recognized.That's because she beat out a bunch of straight-figure models on Season 10 of America's Next Top Model and won a contract with Elite and CoverGirl.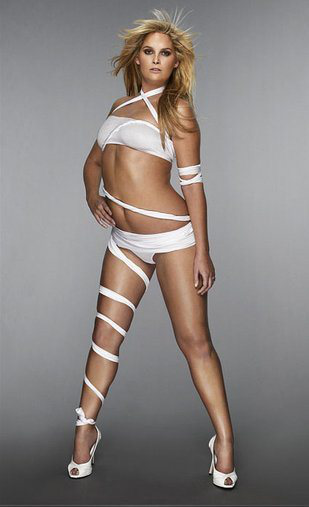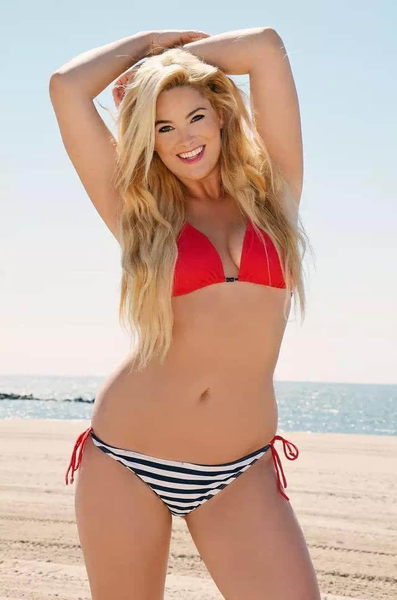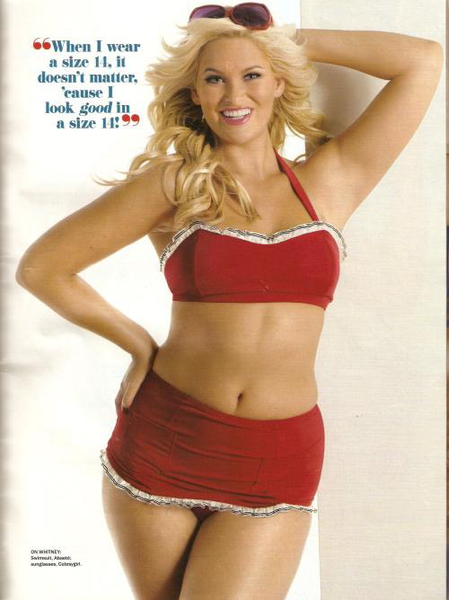 Whitney is probably between a size 12 and 16, but she's trim and fat!She also serves as an "ambassador for the Eating Disorders Association" (eat healthy, don't lose too much weight);She has also been named one of the "Most Influential Women" by Lifestyle MSN.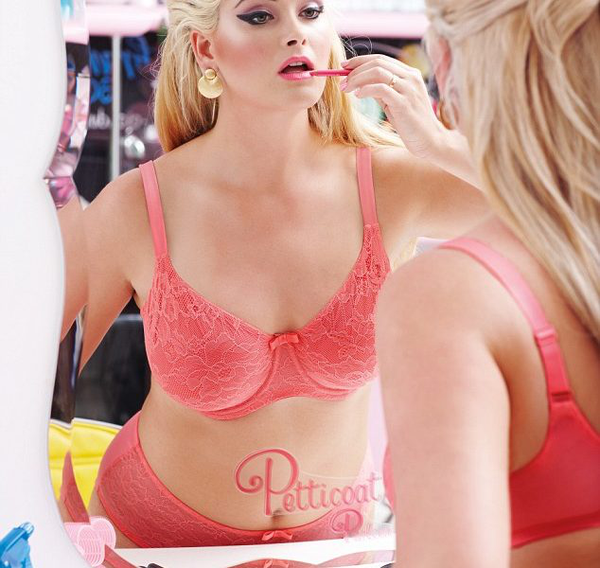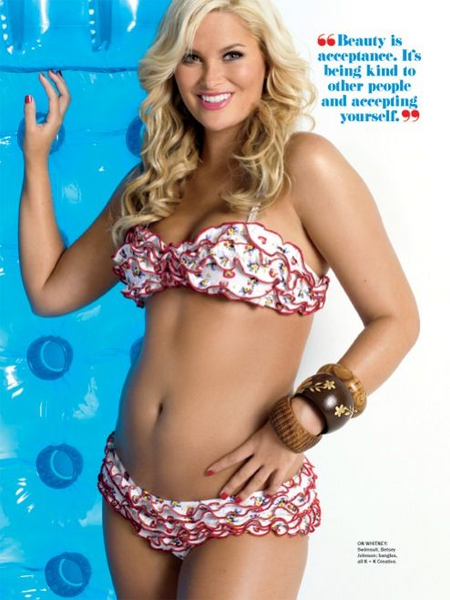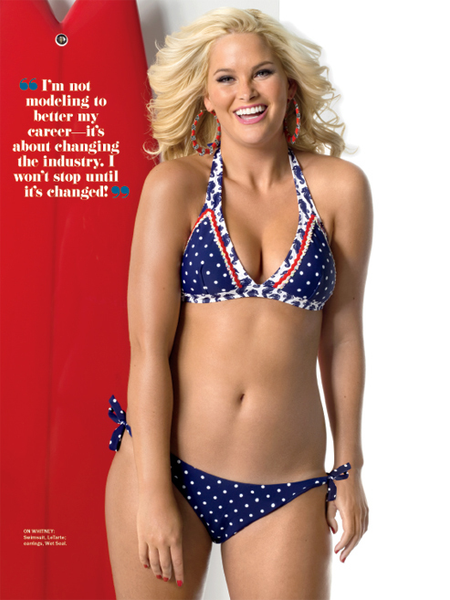 #9.Barbie Ferreira
In addition to the rising tide of plus-size bikini models already in fashion, there is a new generation.Barbie Ferreira is a new generation plus-size model who caught mainstream attention with her American Eagle Outfitters swimsuit campaign.
Barbie has since appeared in ads for Adidas, Forever 21 and Missguided, and has taken a stand against Posting the doctored images on her Instagram account.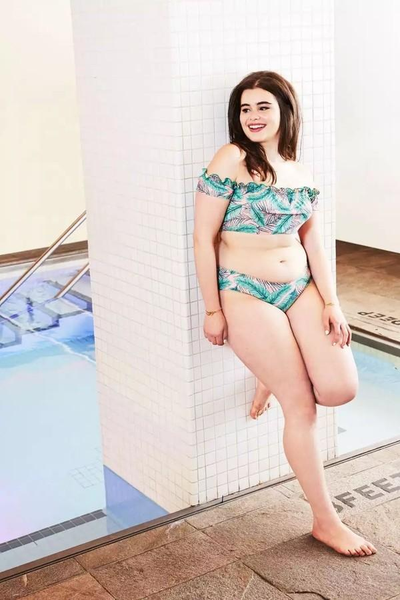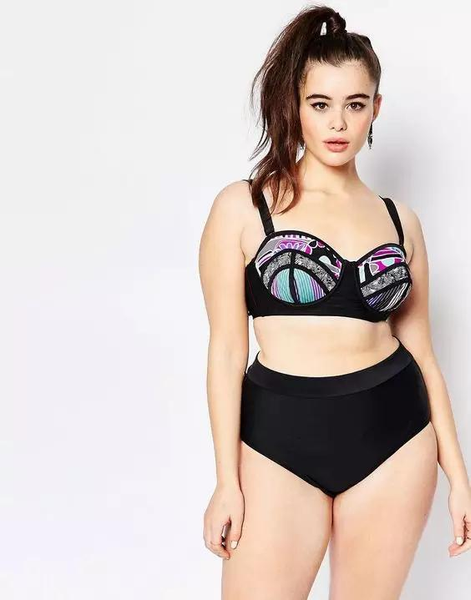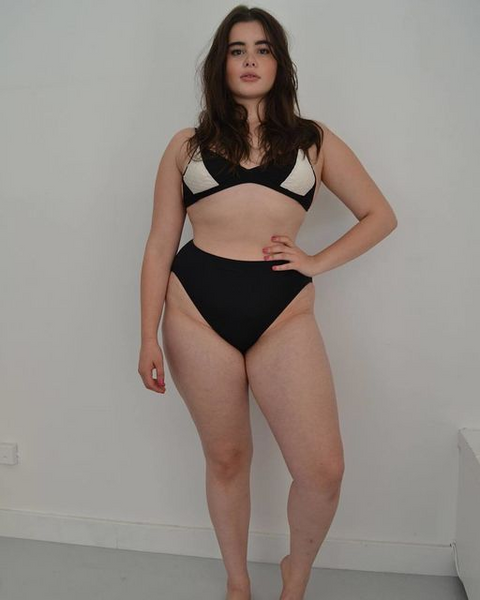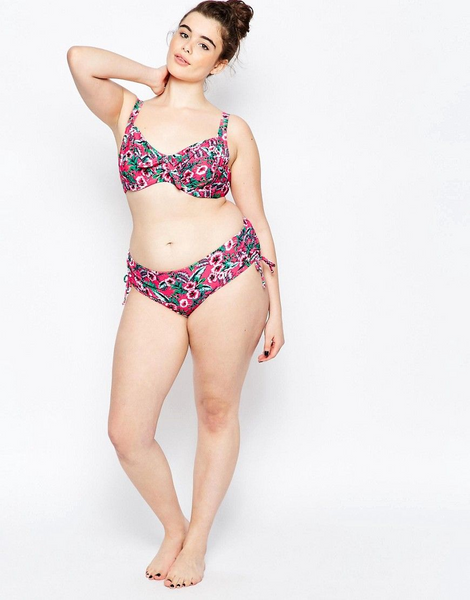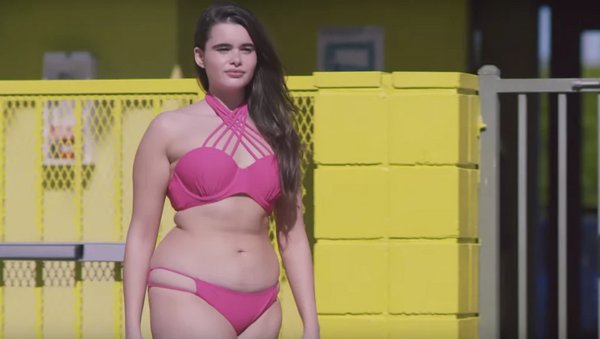 Here are the top 9 plus size bikini models.There are no two leaves which are the same in the world.Everyone has their own characteristics.Confident people are the most beautiful!