Because of the severity of the COVID-19,all of us stayed home during our quarantine.so finding ways to have fun became one of our daily tasks.Perhaps have you tried a day trip from the living room to the kitchen to the bathroom?We know that it is still possible to have a healthy lifestyle at home.Exercising at home is also great fun,especially since summer is here and we can't wait to put on our bikinis and head to the beach or the pool.We also find a fun way to work out at home in our bikinis.Doubt it?Read on.
Do you make a bikini body plan?
What exercises should I do to lose weight ?How long should I exercise for?How many days per week should I train?maybe you will ask.The first step in working out a bikini body is making a bikini body plan.What are your goals?It's good to write them down and be aware of what you're trying to accomplish.How much time can you devote to exercise?You can exercise an hour a day or more(I'm sure you'll have plenty of time at home).
Have you ever tried working out in a bikini at home?
What do you wear when you exercise?Vest?T-shirt?But have you ever tried working out in a bikini?All you have to do is put one on and you'll look amazing — that's just how it is. Bikinis have water absorption that vests don't, so don't worry about it bothering you when you sweat a lot during exercise.Exercising in a bikini can relieve stress and keep you active.Especially at home, when you work out, you can also watch your body and motivate yourself to do more.
5 Bikinis You Can't Miss when You work out
1.Triangle Print Spaghetti Strap Low Rise Padded Bikini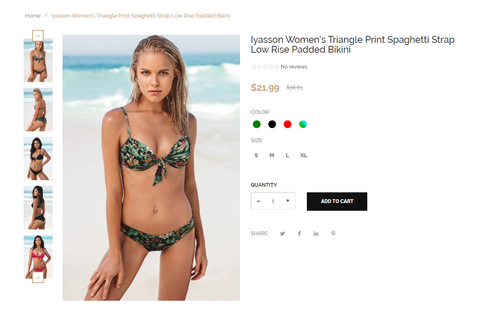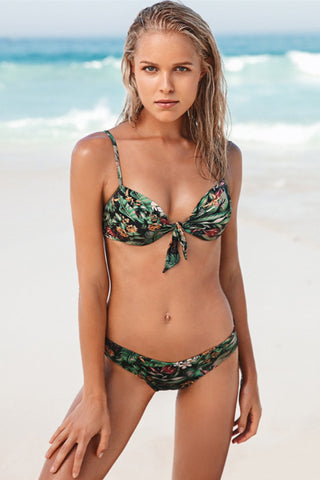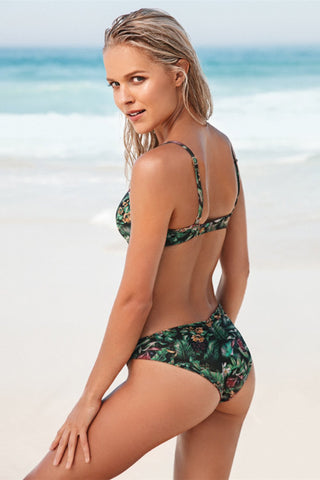 We love the rich color palette of this bikini.Triangle bikini top with the Adjustable shoulder straps won't hold you back.Wear it and you will be more passionate about strength training.Don't like this color,we have other colors to pick!
2.HIGH WAIST PUSH UP HALTER BIKINI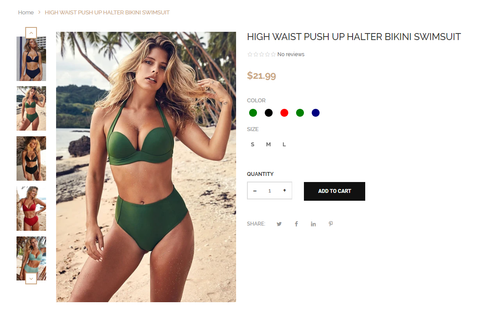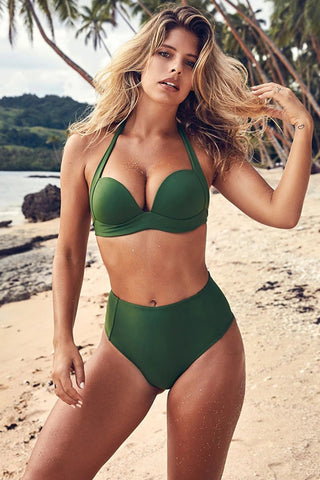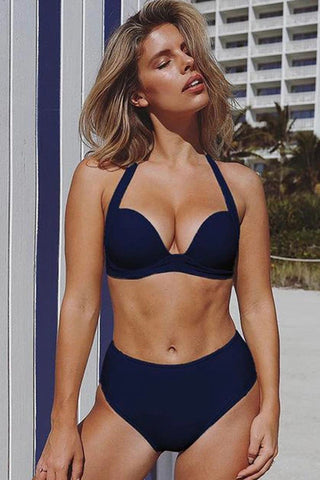 High waisted and brief-cut design is ideal for anaerobic exercises.5 vibrant colors perfect for summer.
3.Color Block Hollow Low Rise Bikini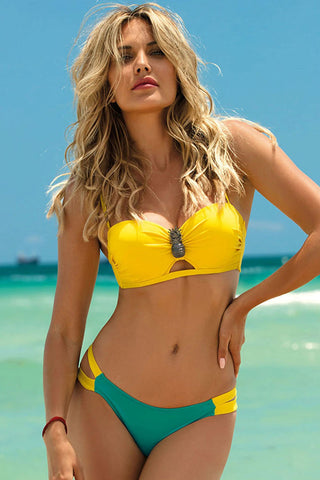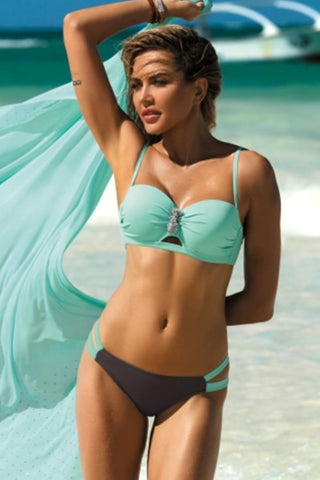 Whether you are going to beach or working out at home,it is a great choice.Mix and Match make you have a different feeling to work out at home.And these colors can match your skin well.
4.Leopard Black Triangle High Waisted bikini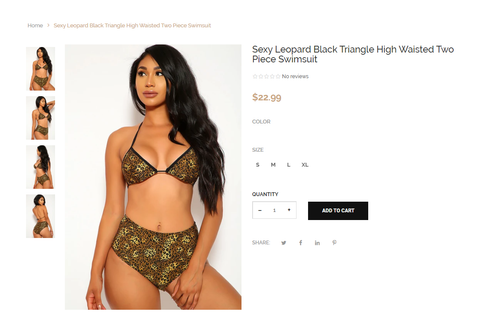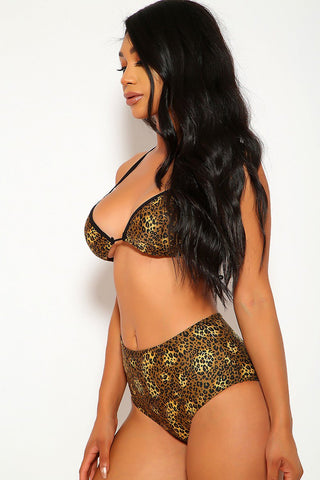 Leopard is one of the most popular elements,most stars prefer to wearing leopard bikinis.This bikini is a fan favorite for the beach, and we promise you'll love it for working out too!
5.SPORT RAINBOW STRIPE RACER BIKINI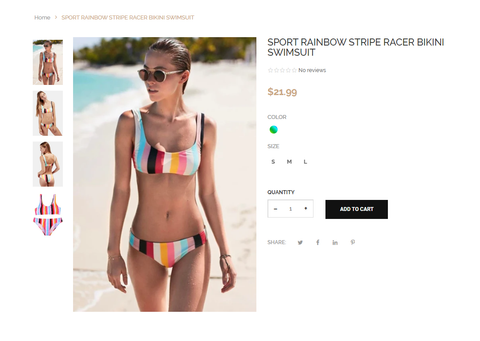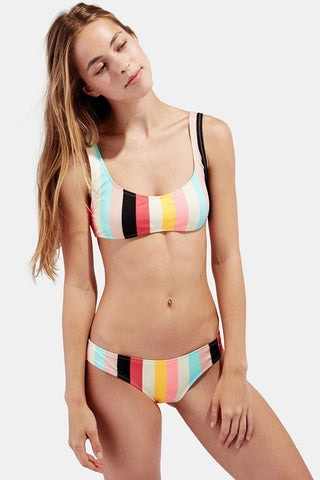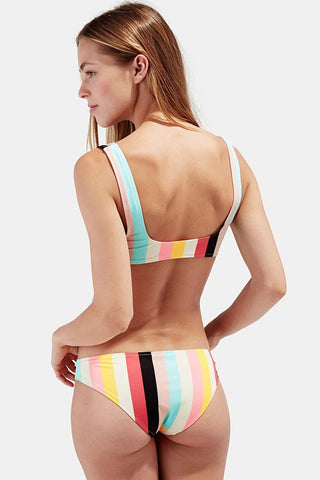 Who can resist the colors of the rainbow?Wide, elastic straps will support your chest when you exercise.And it is perfect for HIIT / Cardio workouts!
💪💪💪💪💪
Pick a bikini and let's work out bikini body at home!Maybe It is not as Bad as You Think!We'd love to hear from you if this blog motivated you to stay active.